By Athena McKenzie
What started as a creative gift idea has become a unique business model that embraces the creative process, from the cement candle holders to the stylish wooden wicks.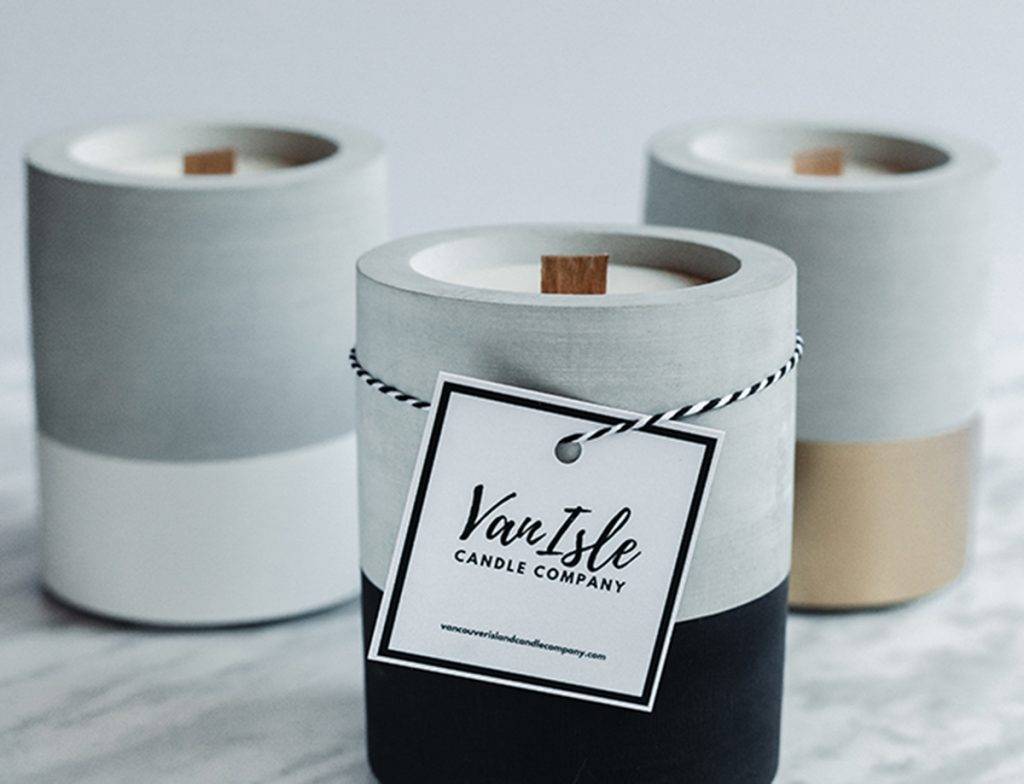 For Reese Hinks and Hannah Hanson of Vancouver Island Candle Company, the desire to make holiday gifts for family members eventually led to an illuminating business idea. 
"Multiple attempts later, we had the first version," Hinks says. "Our designs were very well received, and slowly but surely evolved into a business."
Their candle-making process starts with creating the stylish cement containers, which involves hand mixing and pouring their cement recipe into custom-silicone moulds. They then hand-sand, prep and paint the containers prior to pouring in the soy wax and setting the wooden wicks.
"The most unique aspect of our candles is the container they come in," Hicks says. "It can be [repurposed as] a vase, utensil holder, succulent planter or anything you like." 
---