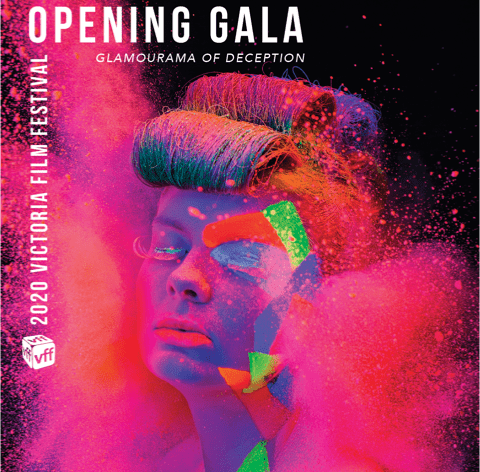 The Victoria Film Festival invites you to an evening of intrigue and glamour, where nothing is what it seems and the spotlight shines on over-the-top style.
The Victoria Film Festival's Opening Night Galas rank among the city's hottest tickets.
The 26 th Annual is no exception. Prepare to stare. We're pulling back the curtain to reveal the Glamourama of Deception Feb. 7. "There have been years of great parties from the View Street Speakeasy, to three floors of 1960s New York to the Naden Band at our 1940s' party, says Kathy Kay, Festival Director. "The Gala Party is our time to play and we were in a very fun mood as we worked on a glamorous look but then we thought a little wickedness would be even more delightful so we've come up with ways to tease our guests and send them into unexpected happenings that will discombobulate and make them laugh. Guests will have quite a memorable night in store." laughs Kay.
But don't look too closely. Or maybe you just can't get close enough. This is a party where the walls have ears — and lips, hands, shape-shifting art, and more to surprise and of course, delight. Don't be surprised to see the unexpected as the VFF shines in its typical audacious style on opening night. Doors to nowhere lead to somewhere and a double take is as common as a long look. Do you dare step inside the Glamourama of Deception?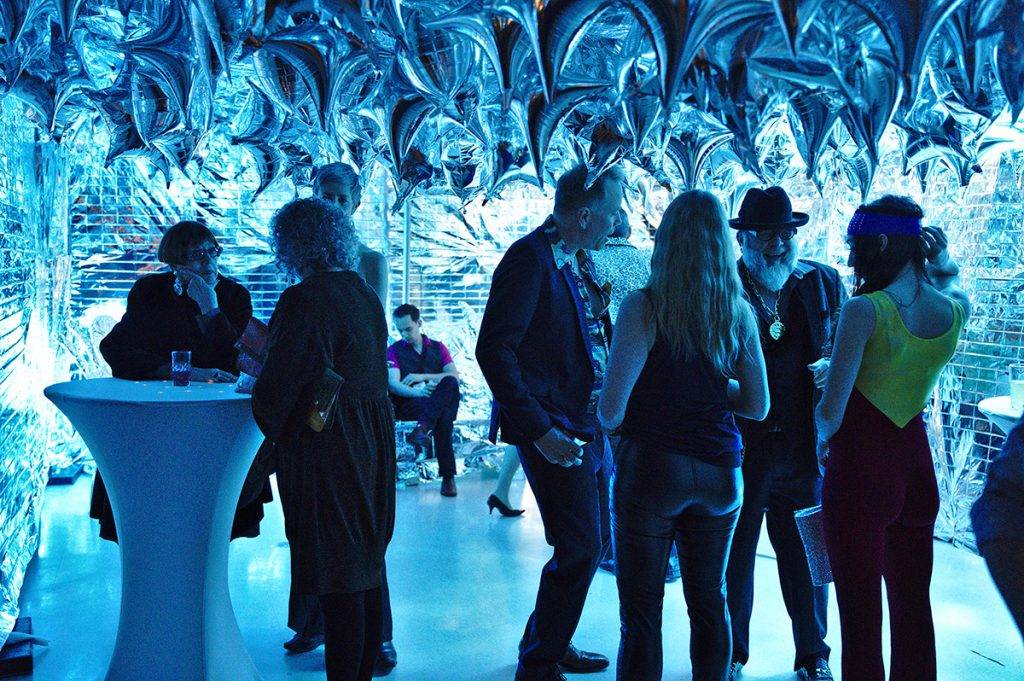 The Opening Night film is a wonderful French comedy La Belle Epoque. "It's such a charmer and features the very glamorous Fanny Ardant. It seems like a very appropriate opener for this year's Festival," says Kinga Binkowska, Head Programmer of the Festival. The delightful story begins with Marianne (Ardant) throwing out her dull husband, propelling him to take his son up on the offer to try Time Travelers, a company specializing in painstaking re-enactments of any time in history that a client desires. With sparkling wit and much chemistry, La Belle Epoque is a study of the idealization of memory and perhaps how we deceive ourselves about the past.
After all, where would movies be without deception, the fine art of the bait-and-switch, yanking the rug out from underneath you just when you think you've got it all figured out?
When nothing is what it seems, that's when the fun begins in that dark theatre. Consider Get Out, The Usual Suspects, Fight Club and The Crying Game for starters.
We're taking all those onscreen lessons about mystery, deception and not knowing if what we see is fantasy or reality, adding a generous splash of glamour to create the ultimate opening night gala party and the best date night of the year.
Indulge in delectable bites from award-winning Toque Catering, wine from local vineyards, lauded craft beers brewed by Spinnakers Gastro Brewpub and cheekily sophisticated cocktails from the mixology team from multiple medal-winning, small-batch coastal craft spirits maker, Sheringham Distillery.
A sparkle here, a flash there. A thigh slit in a shimmering gown so high someone might get a nosebleed. Or a back so low, well, that's the point. Those diamonds don't have to be real to dazzle. The bigger the better, we say. Grab your tiara and let the glamour be your guide.
This is the night to let it shine baby, to dance like everybody's watching as the DJ mixes a banging set.
Tickets are $89, plus tax and are all inclusive of film, food and drink. Get yours online starting Jan. 10 at victoriafilmfestival.com or at the VFF office, 1215 Blanshard St. This event is 19 +.
---
This sponsored content is from January 2020.