A new weekly Q&A column that talks with our city's arts and culture organizations about how they are navigating the current crisis.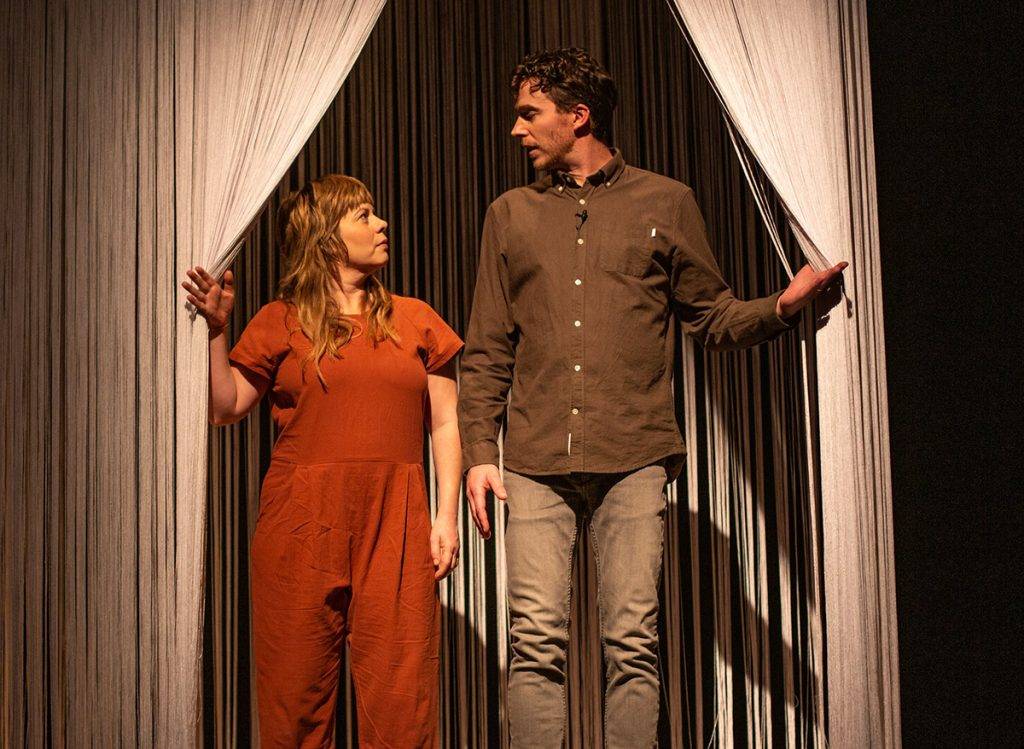 ---
For more than 40 years, the Belfry Theatre has taken its audiences on a journey through the best of contemporary Canadian theatre, such as its recent world premiere of Tara Beagan's The Ministry of Grace. The theatre normally produces up to 12 plays per year — including SPARK, their mid-winter festival of innovative and alternative work from across Canada, but have had to make some difficult decisions about the remaining season. YAM spoke with Ivan Habel, the Belfry's executive director about what COVID-19 has meant for his organization.
---
What has been the effect of the COVID-19 crisis on the Belfry Theatre?
By early March it became clear that the Belfry would need to make serious adjustments to our operations in response to the growing public health crisis. As the situation worsened, we canceled the majority of our annual Spark Festival, and then shortly after the painful decision to end the remainder of the season was made. Of paramount concern following the decision to end the season, was how do we care for our artists, staff and patrons? Prior to any announcements by government we decided to take a financial hit and maintain salaries for all staff through to at least the end of April. We also paid our presentation fees to all Spark Festival artists, and even though contracts had not officially started, pay at least 50 per cent of the fees that actors, designers and other creative team members would have earned had we been able to proceed with the final production of our season.
In the end between lost revenues, refunds to patrons, maintaining salaries, and fees to artists we will likely suffer a seasonal deficit in a range of $150,000 to $200,000. That financial loss will continue to grow over the summer until we can begin to build our resources again with the beginning of a new season.
But one of the most optimistic outcomes has really been the support of our audiences, many of whom felt — even in times of crisis — that they could afford to donate, everything from the refund value of the remaining season tickets that they had purchased to hundreds and thousands of dollars. Our sponsors have been no less supportive.
---
Why is art important in these times (and always)?
Art is what builds community, inspires the soul, instigates change, soothes, excites, questions, assures, challenges. We are surrounded by it in nature, in our cities and homes. The hierarchy of needs of humans, after subsistence, moves to the emotional and intellectual needs: love, connection, contribution, etc. Art feeds those needs. In the live performing arts, especially, we feed the intellectual and the emotional needs of individuals as well as the need to be in community.
Gathering together to experience a piece of theatre is communal and purposeful. The act of gathering in a theatre space fills both a need to experience new thoughts and ideas and to be in a community of like-minded individuals. To experience the individual experience of that one unique performance is to participate in feeding our spirit.
---
Where are you turning for your art fix?
I am looking to the individual. The viewing of a beautiful painting, listening to music (on-line), reading and a walk in nature (I am fortunate to be isolated in nature with my partner right now). The experience of seeing, hearing and reading are filling my art fix.
Interestingly, I am not watching or driven to watch on-line "performances." The virtual world is not what inspires me. A movie, the odd video game, glancing through social media or reading a paper on-line … but my preference for art — whether a painting or a performance — is in person, the act of being present with it.
---
What programming can we look forward to when this is over?
We are making plans for another exciting season of great plays, performed and designed by exceptional artists, produced by an extraordinary staff in the most beautiful theatre in the country. At some point in the near future, we will be making our plans known to our wonderful community and getting back to the magical process that is the creation of a live theatre performance.
---
What can the community do to help the Belfry?
Continue to support in all the ways that it does. Give if you can, but most importantly, when the time is right, come. Come to the theatre, go to the other outstanding art organizations that we are so fortunate to have in our city. Celebrate the resilience of our community and our art.