Local womenswear brand, Leisure, has launched a new business making masks with their high-end fabrics and popular prints.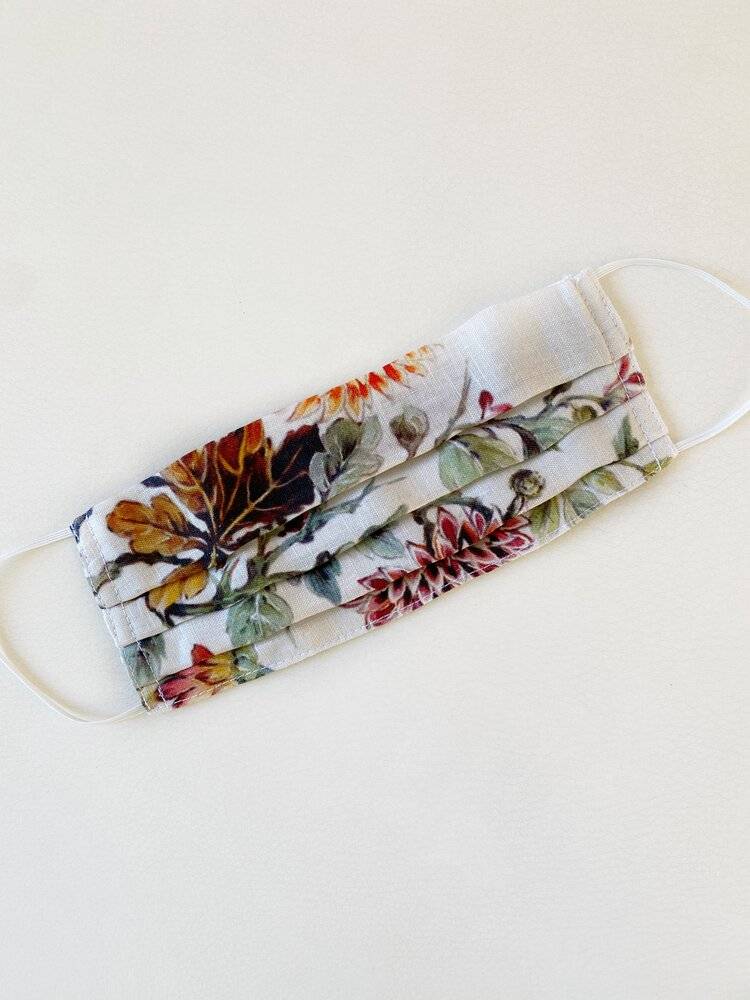 When COVID hit, Jessica Kerr knew she wanted to do something to help. 
"We had just ordered all of our fabrics for our Spring/Summer collection," says Kerr, who owns womenswear brand Leisure. "[We] saw that there was an increasing need for high-quality masks in the community, and decided to make masks out of the beautiful prints we had designed. They were so popular it became a full-time endeavour, and before we knew it, we were using up all of our fabric stock and dead stock."
Experiencing this high demand led Kerr to form a new dedicated company, called M1 Supplies, with Leisure's head-of-production Michelle Lee. The M1 Supplies team consulted with healthcare facilities when designing their mask prototype. The masks are made with one layer of medical fabric and one layer of cotton or linen, which can have fun and stylish prints. Customers can also purchase PM2.5 activated carbon replaceable filter packs, as each mask has a filter pocket. The company does caution that these are non-medical grade facial covers and are designed to be used when N-95 respirator masks or formal surgical masks are not required or unavailable.
"Aiding the local community has been an important goal from the beginning," Kerr says, and customers have the option of making a donation to essential workers. "One hundred masks are donated each week to a local business or service."