Sponsored Content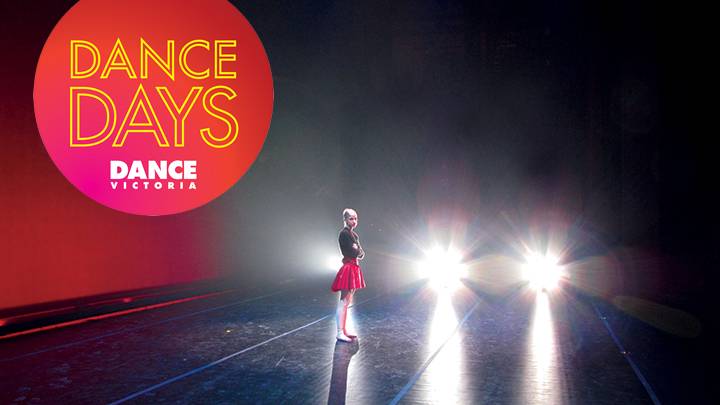 Dance Days, which runs January 23 through February 7, is one of the fabulous festivals that makes Victoria such a great city. What distinguishes this event is its fantastic range of offerings.
As well as free dance classes and intensive workshops, Dance Days is an all-access celebration of dance, with in-studio performances of new works, talks and discussions, parties, and a series of cutting-edge contemporary dance performances, including two world premieres.
YAM magazine has been a proud sponsor of this annual event since Dance Victoria Producer Stephen White launched it six years ago.
"I wanted to give light to the variety and sheer scope of dance in our region," White says. "With more than 40 dance studios in the Greater Victoria area, there are literally thousands of kids and adults taking dance class."
Class Act
Each year, Dance Victoria encourages these studios to open their doors and offer free beginner and intermediate adult classes in styles as varied as ballroom, belly-dance, ballet, jazz, flamenco, hip hop, and more.
The complete schedule of classes is posted on DanceVictoria.com on January 10, so drop in and sample a class. There's no longterm commitment required — it's just a chance to see if that style of dance is right for you.
Best in Show
Along with the classes, there are performances of dynamic new West Coast dance works. Be sure to check out The Righteous Floater, created by two Iranian-Canadian brothers, Arash and Aryo Khakpour. It tests both territorial and emotional boundaries in a highly physical performance that reviewers call "a surprising and moving work that is in turns playful and deadpan to devastating emotional effect." (Metro Studio: January 31, 7 p.m.; February 1, 9 p.m. Tickets $22.50 at DanceVictoria.com)
Also playing at the Metro Studio in tandem with The Righteous Floater is Theatre SKAM's presentation of Ballet Victoria in Aerwacol. This year marks Theatre SKAM's 20th anniversary and to celebrate they've embarked on a season called REMIXED to revisit some of their most popular works from the past and stage them in new ways. Aerwacol is a gritty work from 10 years ago that was originally performed under bridges and on train station platforms. This time around, it is a contemporary ballet created by Ballet Victoria's Paul Destrooper. (Metro Studio: January 31, 9 p.m.; February 1, 7 p.m. Tickets $22.50 at DanceVictoria.com)
Exclusive Premieres
Another feature performance is the world premiere of Made in China. Vancouver's much loved dance artist Wen Wei Wang has created a deeply personal and insightful work with Gaoyan Jinzi, artistic director of Beijing Modern Dance. The performance includes live music by Qui Xia He of the Silk Road Music Ensemble and a video installation by Sammy Chien, a Vancouver-based interdisciplinary media artist. The four artists use the performance to reflect on their common experiences growing up in China during Mao's cultural revolution. The work is infused with strong images that juxtapose communist-era propaganda with sweeping panoramas of the new China, creating a digital environment for explosive dance that pushes traditional form. (Metro Studio; February 5 through 7 at 7:30 p.m. Tickets $30 at DanceVictoria.com)
There is so much to experience during Dance Days. All the information on classes, performances, and all the extras will be available on DanceVictoria.com by January 10.