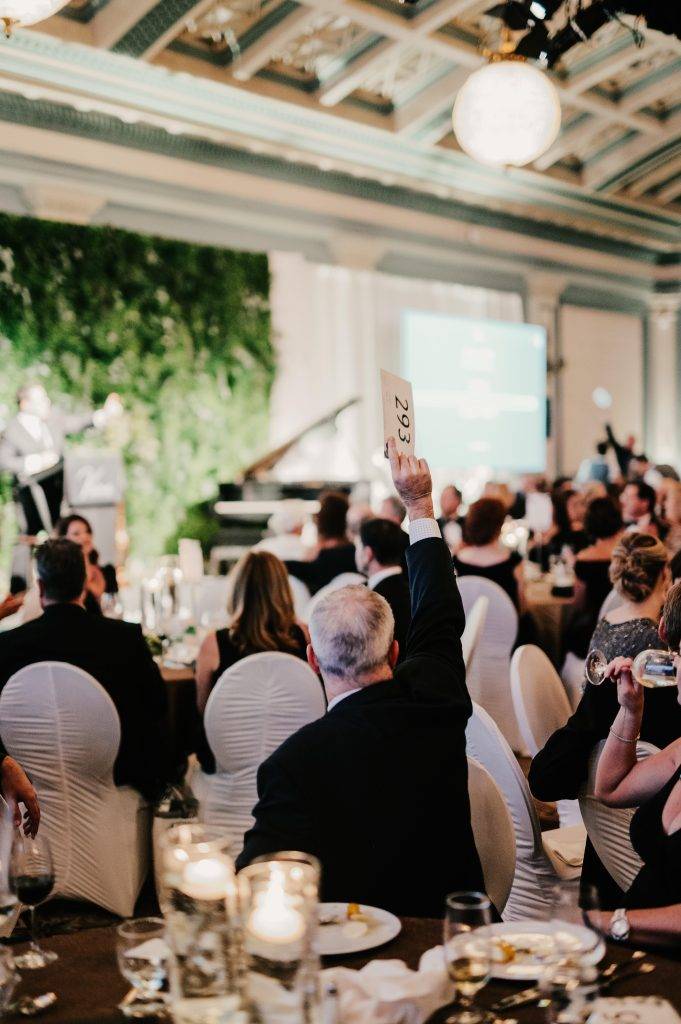 The care provided by local hospitals changes the lives of Vancouver Islanders and their families every day. As the West Shore and other local areas continue to grow, community members have an opportunity to help ensure hospitals have the equipment and resources they need to grow with them.
On Saturday, May 28, 2022, the Miracle on the Mountain gala will celebrate the impact of Victoria General (VGH) and Royal Jubilee (RJH) hospitals for Islanders living on the West Shore and beyond.
The Victoria Hospitals Foundation (VHF) supports every area of care at Royal Jubilee, Victoria General, and Gorge Road hospitals. Many people don't know that 40% of the equipment at RJH and VGH is funded by VHF donors, or that community support allows priority hospital equipment to be purchased faster and updated more frequently than through government funding alone.
"Our local hospitals are referral centres for over 850,000 Islanders—our neighbours, friends, and loved ones. Empowered with priority equipment through donor support, our care teams continue to expand and redefine what is possible right here at home," says Avery Brohman, CEO of the Victoria Hospitals Foundation.
VGH is Vancouver Island's referral centre for maternity, pediatrics, trauma, and neurosciences. More than 100,000 patients pass through its doors yearly, making it the Island's busiest healthcare centre.
The Foundation's current campaign, Emerge Stronger, is a $10 million community investment in over 200 pieces of new equipment. Since the campaign's launch last October, over 2,800 donors have come together to raise $4 million and complete the campaign's first phase, Recovery—aimed at helping hospitals recover from the effects of the COVID-19 pandemic.
Improving care close to home
Now, the Foundation has set its sights on local care.
While Islanders are fortunate to have access to world-class care, some patients still need to travel to the Mainland or elsewhere to receive the treatment they need. The Emerge Stronger campaign's second phase, Local Care, will help fund island-first equipment that will enable local hospitals to provide a higher level of care right here at home.
To support the $3 million Local Care phase, VHF announced the creation of a premiere gala, Miracle on the Mountain, on the West Shore.
"The greatest gift is the one that allows patients to focus on healing and keeps families together in their communities. We're delighted to have a new opportunity for our West Shore community and donors to stand with care teams and help our hospitals emerge stronger from the impacts of the pandemic," says Brohman.
The gala will be held at the newly-renovated Westin Bear Mountain resort on May 28, 2022, and marks the Foundation's first event on the West Shore.
Event highlights include a four-course dinner, live entertainment, and spectacular silent and live auction packages. Guests will have an opportunity to hear from local care teams and grateful patients who will share their powerful stories directly from hospital front lines.
Funds raised at the Miracle on the Mountain gala will support Island-first equipment needs at VGH—including $318,000 for an O-Arm imaging system that will advance neurosurgery and keep complex brain and spinal patients close to home—as well as research and innovation projects through the Emerge Stronger campaign.
As many as 50 neurology patients from across Vancouver Island benefit from the O-Arm at VGH each month.
Each year, too many Islanders are uprooted from their homes, their familiar surroundings, their support networks, and their loved ones because the specialized care they need is not available on the Island.
With the community's support, the Foundation looks to invest in Island-first advancements to keep care local and patients close to home, and to keep families and loved ones together as they navigate some of life's most difficult challenges.
Tickets for the Miracle on the Mountain gala are $300 and can be purchased individually or in tables of 10 at MountainGala.ca.
To make a contribution in support of our hospitals or for more information, please visit: victoriahf.ca/stronger or call 250-519-1750.