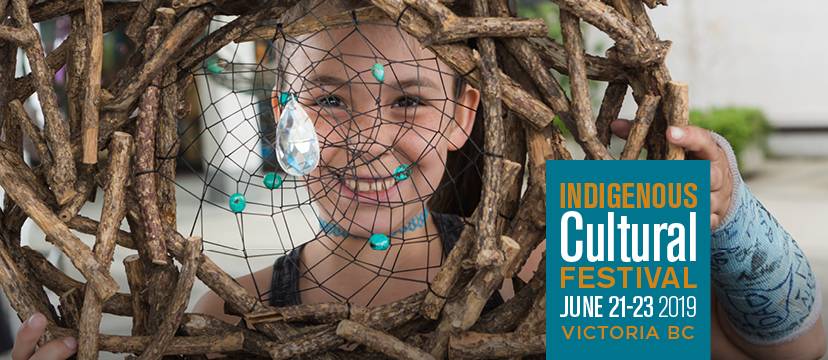 Kick off your summer solstice and celebration of National Indigenous Peoples Day at the Victoria Indigenous Cultural Festival this June.
From Friday, June 21 until Sunday, June 23, locals and visitors are invited to an immersive Indigenous cultural experience outside the Royal BC Museum right in the heart of Victoria.
Organized by Indigenous Tourism BC in partnership with the Esquimalt and Songhees Nations, the Royal BC Museum, Tourism Victoria, The Butchart Gardens and the Greater Victoria Harbour Authority, this annual festival features more than 100 cultural performers from across BC, telling their history and stories on stage with their songs and dances. On Saturday and Sunday, join renowned artist Andy Everson from the K'omoks First Nation for storytelling and Frank Antoine from the Bonaparte First Nation for a smudging ceremony. Browse the Indigenous Artisan Marketplace to find that perfect memento of your experience and feel free to talk to the artisans about their craft. Then, treat yourself to Indigenous cuisine including fry bread, barbecued salmon, west coast clam chowder and other delicacies at the Songhees Seafood and Steam Food Truck.

Each day will begin with a traditional welcome by the Esquimalt and Songhees, your Host Nations.

Other activities returning this year include a drum making demonstration, an inner cedar bark workshop and canoe tours with pullers from the Songhees Nation. You can view the daily programming to plan your experience at http://www.indigenousbc.com and follow the excitement on social media at #YYJIndigenousFest and #IndigenousBC. And remember to drop by the Indigenous Tourism BC booth to learn more about the 100+ Indigenous Tourism experiences in BC!