Locals share what they're doing during the COVID-19 pandemic and talk about their worries, habits and hopes.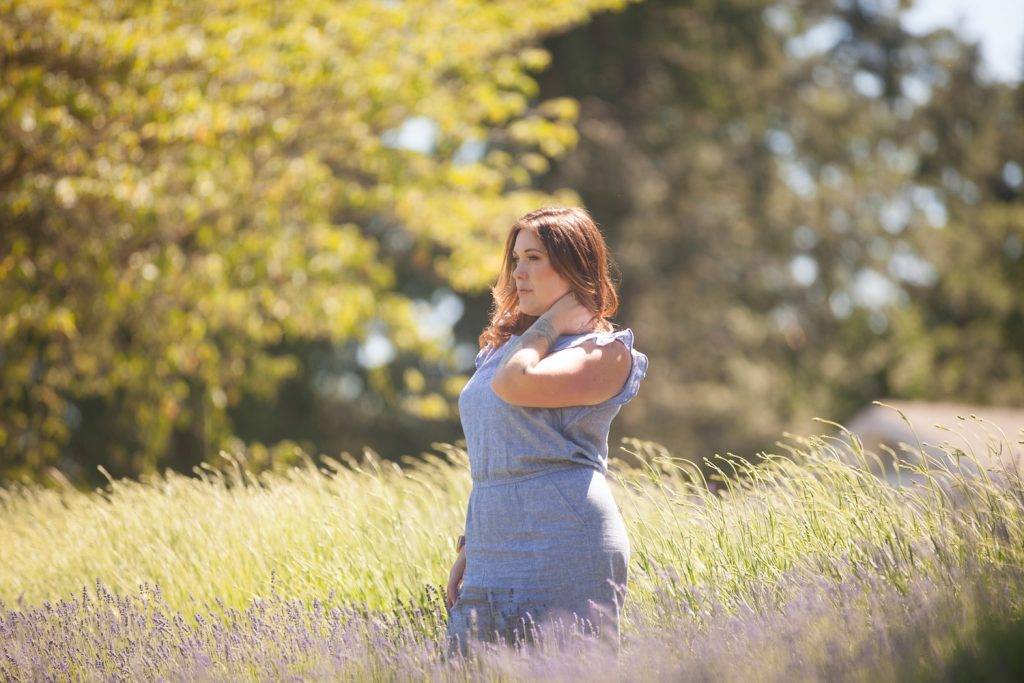 Author and wellness coach Charleyne Oulton, a reserve member of the Royal Canadian Navy, is isolating at home in Sooke with her teenage children, her fiancé and their five pets.
What has been the biggest change for you since COVID hit?
Our schedule, routine and calendar was overwhelmingly busy pre-COVID. We'd usually leave the house at or before 6:00 a.m. and arrive back home around 9:00/9:30 p.m.
I am usually found traveling, working, writing, or commuting. Being home, all day, everyday with my fiancé and my children in isolation has been a tremendous and welcomed change in my day-to-day routine.
---
What does your typical day look like?
Being in the Navy has taught me to crave and thrive with routine. So our household is maintaining some structure during this time. My partner and I wake up every morning around 6:30 a.m. (a sleep in for us) to the sound of the coffee pot starting to brew. After feeding the animals, we embrace this opportunity to drink our coffee together outside in our backyard while the house and neighbourhood is still quiet. This is far more enjoyable than commuting!
Every day I check in with my chain of command, and see if there is work to do, from home, or on the base and once those tasks are done I have ample opportunity to write, edit, and connect with my publisher and co-authors. I'm using this time to rebrand, update my website and social media platforms. As well to fully connect with my friends, family, neighbours.
I've never had so many heart to heart conversations via Zoom!
Every afternoon as a family, when we are done school, work and chores, we walk our dogs, and because of isolation, we have been choosing to do this, at the creek in our backyard instead of dog parks and hiking.
---
What are you most worried about?
I am packed and ready to deploy. My fiancé is also in the Navy and packed and ready to deploy. Neither of us know if/when we will have to leave, where we would go, what that job would entail, and when we would return. It is our job right now to stay healthy, follow isolation protocol, remain fit and ready to go.
I am trying hard to truly be present and embrace this opportunity to be home with my family, because at any given point it might be called upon me to deploy, or assist. I find it hard to not get lost in wondering and worrying about what might happen or when. Instead I try to maintain a positive and optimistic mindset.
---
How do you de-stress?
Stress takes a tremendous toll on one's physical and mental health. It is very important that I don't absorb the stress of the world or my family right now. Being an empath, that is a constant challenge for me, but now more than ever, it's important for me to stay grounded and stay healthy for my family, for my country, and for my own self.
I crave nature like others crave sugar, caffeine or nicotine. So each and every single day I am making an effort to spend as much time outside as possible. We have re-seeded our front lawn, and extended our back patio, our garden has been weeded and is ready for plants! Nature is 75 per cent of my stress relief during our isolation — the other 25 per cent is through selfcare. I try to break a sweat every day, I remind myself and my family to use this time to nourish our bodies and our souls and to get a good night's sleep!
---
What have you been reading/watching/listening to?
I am a lead author in a co-authored book She's No Longer Silent that is going to be released this fall. I have been editing every day since my isolation began. When I am not reading our manuscript, I can be found rereading my all time favourite novel, Eat, Pray, Love by Elizabeth Gilbert. I've read this book cover to cover 36 times. Crazy!
But it's so mediative for me. Simply by opening this book I allow myself to be invited into a literary world that distracts me from my daily stress. I find that reading relaxes my body, my heart rate and eases tension in my muscles.
---
Have you rediscovered any hobbies?
Before I joined the Navy, I was a landscape and portrait photographer and since we have been isolated I've rediscovered my passion for photography. I have been photographing the birds at our bird feeders and my children daily. The growth in our garden has been especially exciting for my daughter and I. Every day at the same time we have been photographing our cherry tree which just came into bloom. It's so wonderful to appreciate and capture the beauty that surrounds us, even in this scary and stressful time. Now that I'm able to pause, and exhale, I am really enjoying holding my camera in my hand again.
---
Is there anything from this time you hope carries forward when this is over?
To be honest, I have not seen my children this much since they were infants. Between their school, sport schedules, work schedules and plans with their friends and my own military schedule, writing commitments, dedication to health we do not have enough hours in the day or days in the year to simply be home together for a month straight. Who does?
I hope that when life returns to normal that we look back on our isolation with fond memories. I'm trying my best to use this as an opportunity to reconnect. As a family. With our community. With nature. I hope we all remember to pause and exhale more together when life returns to it's crazy and gorgeous chaos.