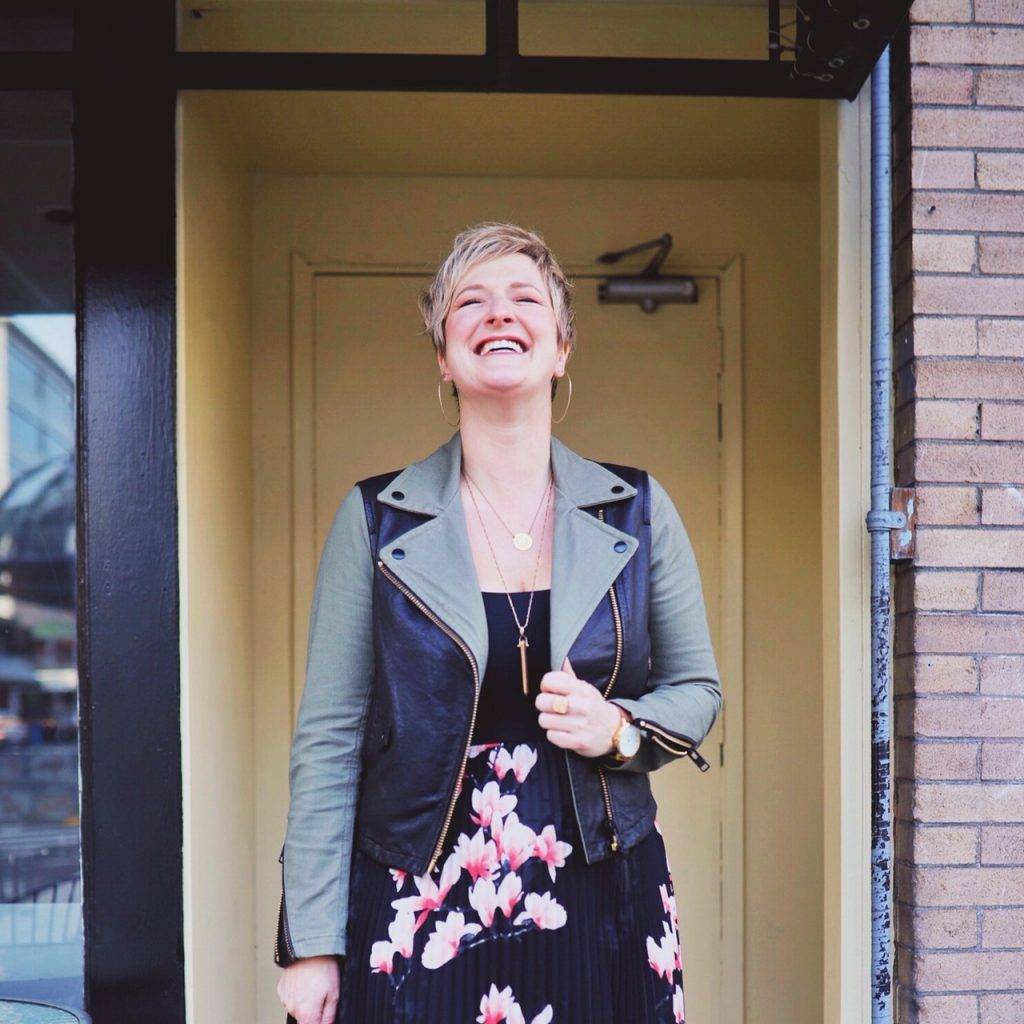 In our new series, locals share what they're doing during the COVID-19 pandemic and talk about their worries, habits and hopes.
Erin Bradley, a celebrated local make-up/hair artist and stylist, has been isolating at her home in Cordova Bay with her son Cruz — "he just turned five last week!" — and their dog Shelby.
She shared with YAM what her new normal looks like.
---
What has been the biggest change for you since Covid hit?
Not working at all. You definitely can't social distance doing makeup or hair. So, as a personal service, I am unable to do my regular job. All my weddings have been postponed until later this year or next.
---
What does your typical day look like?
I get up with the sun and take care of my son and our dog. I then do my 30-40 minutes online workout which has been really good for my daily motivation and keeping healthy. I think it justifies having cake for lunch too.
I recently started a YouTube channel doing makeup tutorials, so I try to film one of those one to two times a week in the morning.
Then after lunch we usually go for a walk in the nearby forest and enjoy some fresh air and sunshine. We even built a tree fort! It's so fun to reconnect to the things I used to do as a kid.
Afternoon movies and couch forts have also become something I look forward to, and dinners and bedtime seem to come quickly after that.
Zooming with friends, Netflix, painting or reading take up my evenings. It's so nice to connect with people over video. I have one weekly chat with wedding industry friends that is themed, so we dress up together and laugh.
---
What are you most worried about?
I'm a bit worried about my 2020 wedding season and what it will look like past June. But I know it will all work out. Maybe not the way I hoped, but I have been channeling my creativity into other outlets so I know I will be okay.
---
How do you de-stress?
Music! It instantly lifts my mood. Melancholy or upbeat, I just try to channel whatever emotion needs to happen in that moment. And let it go.
---
What have you been reading/watching/listening to?
Well, I admit to watching most of Tiger King. But otherwise old rom-coms or comedy specials. I also can't get enough of watching LipSync Battle on Facebook. So entertaining!
---
Have you rediscovered any hobbies?
I have started painting again. I'm finally putting my Visual Arts Degree to good use. Painting was always my retirement plan, but it seems like a good time to start again.
---
Is there anything from this time you hope carries forward when this is over?
I hope everyone continues to take inventory of their life. Our normal life will be forever changed, and spending time by yourself always helps to show you what you miss, or don't. Moving forward, I hope everyone chooses where to put their energy wisely. I know I am so grateful for my life and there isn't much I would change. Except maybe to travel more ;)
Stay safe everyone!