Locals share what they're doing during the COVID-19 pandemic and talk about their worries, habits and hopes.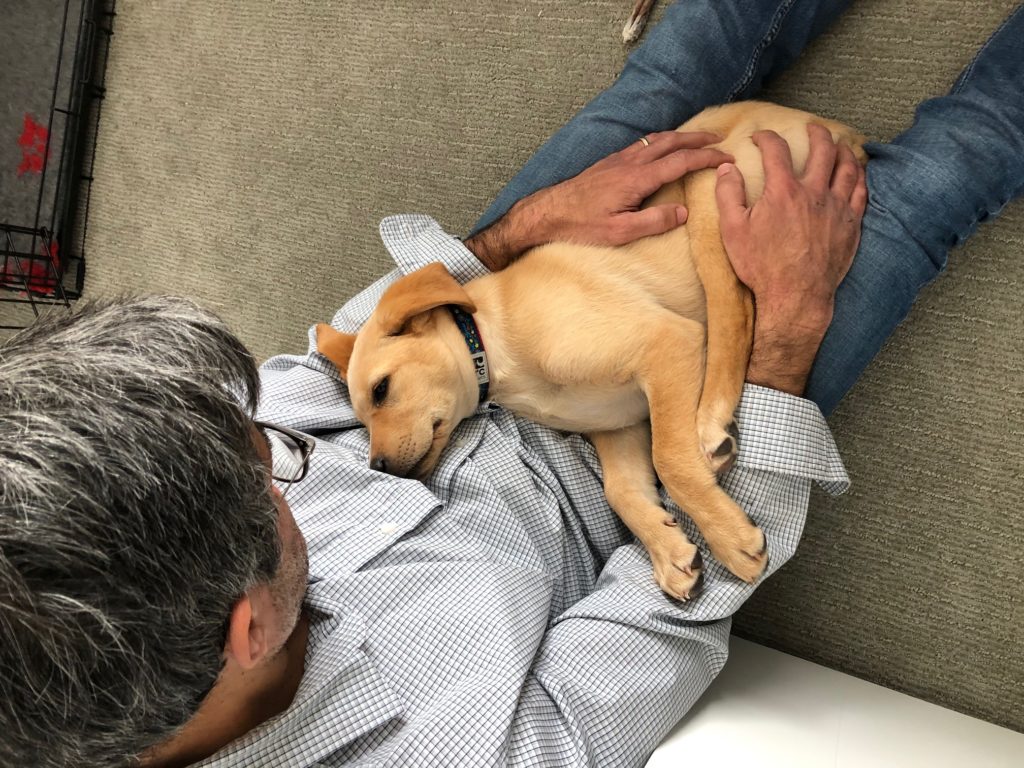 ---
Victoria Symphony associate conductor Giuseppe (Joey) Pietraroia is isolating at home in Langford with his wife Marilyn and their new lab puppy Miley.
"As a conductor, I guess the biggest change is not being able to perform," he says. "Not being in the concert hall with my colleagues."
---
What does your typical day look like?
With a new puppy, I wake up early — actually get woken up — around 6:30. This is earlier than usual but I'll do it for Miley. Sometimes Marilyn and I have to have breakfast separately while the other keeps an eye on Miley. Then take Miley for a walk around 8 a.m. either on the trails at Royal Roads or along a quiet section of the [Galloping] Goose. Lately, we've introduced her to the beach, which is loads of fun.
---
What are you most worried about?
An extended delay of our performance season.
---
How do you destress?
Hang out with Miley. Go for a run.
---
What have you been reading/watching/listening to?
I've been watching a lot of cooking and food shows. I plan on finally getting to my German language CDs. I'm also putting some finishing touches to some of next season's concerts and watching Youtube videos of opera and orchestral performances. I don't usually look for something specific, I just go to Youtube and see what's suggested and then that leads me to other videos. I like making new discoveries like that.
---
Have you rediscovered any hobbies?
Trying our new recipes, both cooking and baking.
---
Is there anything from this time you hope carries forward when this is over?
Having the time and inclination to continue with my cooking and baking hobby.