Locals share what they're doing during the COVID-19 pandemic and talk about their worries, habits and hopes.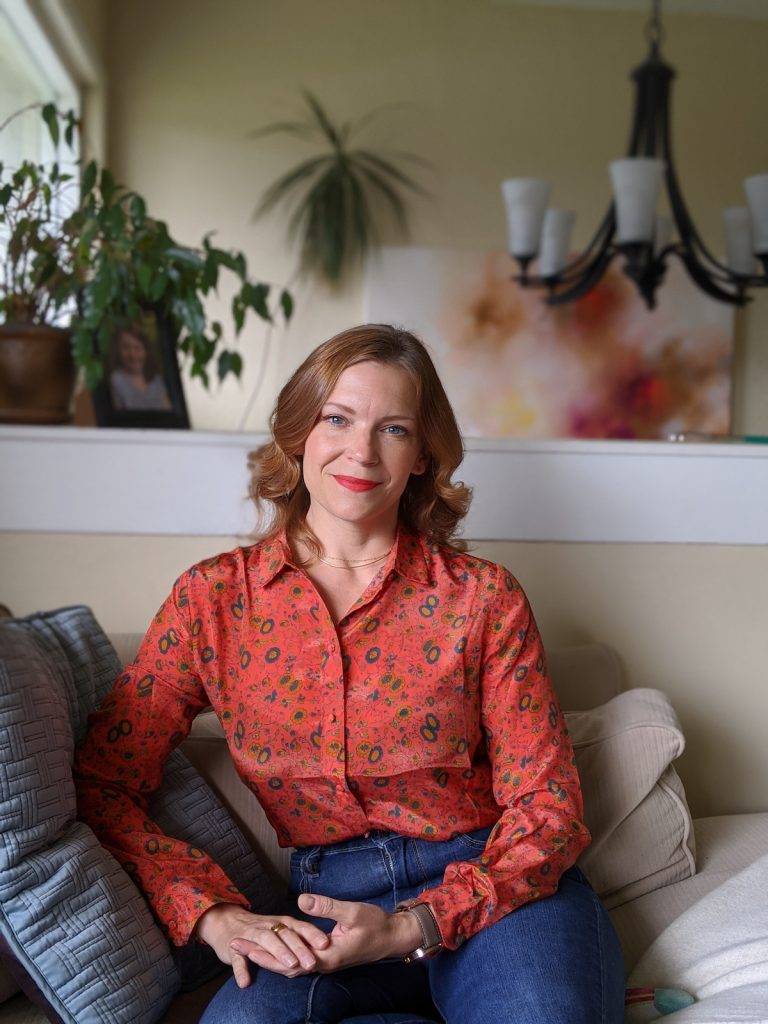 Melodie Reynolds, founder of Elate Cosmetics, is isolating at home in Esquimalt with her partner Mathew, her seven-year-old, Fiona, and her five-month-old, Thomas. 
She shared with YAM what her new normal looks like.
What has been the biggest change for you since COVID hit?  
The biggest change has been having my daughter learning from home. It's been a challenge. The funny thing is, when you run a business, you get used to having rational discussions about what work looks like — not so with a seven-year-old intent on iPad time!
---
What does your typical day look like? 
My partner gets up with the baby around 6:00 a.m.. I get up around 7:00 a.m. — usually I have been up with [Thomas] the night before, so I get an extra hour in the morning. Fiona and I head down to Saxe Point Park for a little fresh air, and 'exercise club'. Then coffee, journaling and meditation. Once Tommy goes down for his first nap, and Fiona starts her Zoom class, Mathew takes over the kids. I sign into Slack, and get started with my work day. I have become laser focused on maximizing my time, and sticking to my priority list. Afternoons I relieve Mathew, and the kids hang out in our yard, and I tend to my bees and garden. Evenings we have dinner all together, and once the kids go to bed, Mathew and I sit in the front yard and decompress together. Meditation for sleep and lights out at 9:00 p.m. so I get enough rest to do it all over again!
---
What are you most worried about?
I am most worried about what things will look like on the other side. We are all talking about 'the new normal' and I just wish I knew what that looked like. Not only for myself and my business, but Fiona (my seven- year-old) has been deeply affected, and her anxiety level about going to class and camps is ramping up. I worry I won't know what to do to support her.
---
How do you de-stress?
I meditate every morning and evening before bed. This helps me stay grounded. If I am starting to feel stressed, a walk with Thomas through our neighborhood tends to do the trick. We live in an amazing part of Esquimalt where separate lawn visits have become a thing, so as I walk there is always a family or two hanging out on their front lawn to have a socially distant conversation with.
---
What have you been reading/watching/listening to?
I am reading all the things. My goal is to read 100 books this year. I am currently reading Mastery by Robert Greene (book 34). I love podcasts, my three current faves are: How I built This for business inspiration, The Munk Debate Podcast for cerebral satisfaction, and Stop Podcasting Yourself for some humour. CBC radio is always on in the day, and evenings I am revisiting my love of 2000's music — currently working my way through the Metric/Emily Haines catalogue.
---
Have you rediscovered any hobbies?
Not rediscovered, but definitely making time every day to play music (I was in a ukulele band for a couple years), and my bees are an obsession. Gardening is a new to me hobby, and I am really enjoying the sense of calm it provides.
---
Is there anything from this time you hope carries forward when this is over? 
I hope that the sense of community we have all fostered by staying apart remains strong when we can all get back together. The kindness I have witnessed has been truly inspiring, and I would love to see that carried forth into our new way of life.