By Kerry Slavens | Photo by Simon DesRochers & Melanie Furtado
Long-time YAM photographer Simon DesRochers is finding new inspiration in Paris, a city that celebrates photography.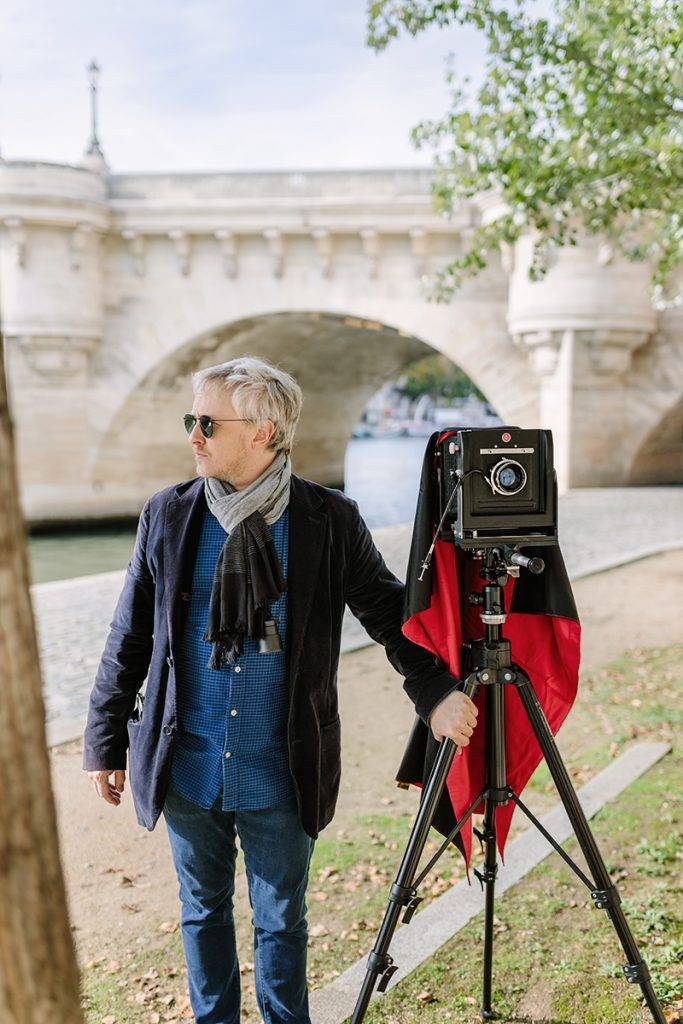 Simon DesRochers has been an important part of Victoria's photography scene for so long it's been too easy to assume he somehow belonged to us. But in 2017, DesRochers and his partner, sculptor Melanie Furtado, decided to try Paris on for size. It's a sabbatical that has turned out so well that DesRochers, who grew up in the south of France, is setting up a photography studio there with a focus on portraits, fashion and architecture.
"I've always liked the idea of living in Paris. It's a cultural center with a rich history of art and photography," says DesRochers, now artist- and host-in-residence at Break' Art Mix (BAM). What does he love most about Paris? "Parisians," he says. That and how they value the printed image as a real art form, with entire bookstores dedicated just to photography art books. "This support for the medium as an artistic expression," he says, "has inspired me to return to analog film photography and to start thinking about producing some printed art books." Click.
What is your idea of perfect happiness?
Ice cream, a box of film and a bag full of cash.
What is your greatest fear?
Germs.
If you could change one thing about yourself, what would it be?
I would like to learn Japanese.
Which living person do you most admire?
Bill Murray for his improvisational approach to life.
What is your greatest extravagance?
Definitely camera gear.
What's the most overrated virtue?
Moderation.
On what occasion do you lie?
When I am asked a silly question.
What quality do you value most in your friends?
Their integrity and their creativity.
Which words or phrases do you most overuse?
Don't move!
What or who is the greatest love of your life?
What: photography; who: my girlfriend.
When and where were you happiest?
In the studio.
If you were to die and come back as a person or a thing, what would it be?
I had a dream of a black panther that made a deep impression on me, so I'd say a panther.
Which historical figure do you most identify with?
Irving Penn because of his vision and individualistic compositional style of photography.
How would you like to die?
Going out with a bang.
What is your motto?
Never give up, never surrender.
---
This article is from the January/February 2020 issue of YAM.