By David Lennam | Photo by Jeffrey Bosdet
Maestro Christian Kluxen and the Victoria Symphony take on the irreverent work of two of music's biggest non-conformists, Frank Zappa and Edgard Varèse.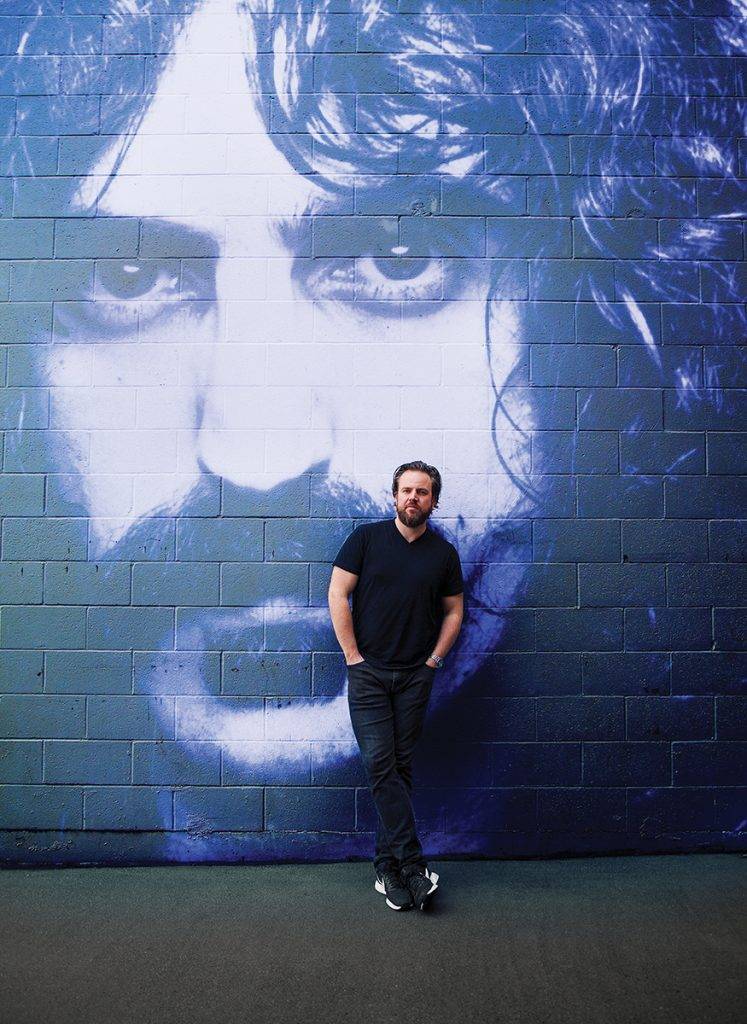 Frank Zappa and Edgard Varèse. Who do you know less about?
That's the musical question Maestro Christian Kluxen might be asking as the Victoria Symphony tackles two experimental modern heavyweights who were considered brilliant enigmas, virtual titans in the pantheon of classical composers challenging the norm and creating their own sounds.
For Kluxen Confronts Zappa, part of the symphony's provocative Explorations series, the programme includes Zappa's The Dog Breath Variations: Uncle Meat/Dog Meat and Be-Bop Tango. To frame that in an orchestral context, they'll play selections by Zappa's idol, the French-born composer Varèse, including Intégrales, his percussive and jarringly modern signature piece.
There's a great story of a 15-year-old Zappa obsessively tracking down the 73-year-old Varèse and, as a birthday present, he was allowed to put in a long-distance call to the old master. A correspondence ensued. Both shared a spirit of opposing the norm, following their own voices.
"That's what I like about Zappa," says Kluxen. "There's no limit, no stylistic square where you have to say he is of that school or this school, just one big music mash-up of everything. He's one of the most interesting composers in the 20th century because he broke all these limits."
Two titans that matter
The writer Henry Miller described Varèse as "The stratospheric Colossus of Sound."
Zappa, the self-taught iconoclast, shares equal billing. He's been called a monolith of modern musical talent. Misunderstood, ignored by the mainstream, he was a prodigious monster who released 62 albums during his 52 years (he died in 1993 from cancer), while another 50 albums have been released posthumously.
He was a multi-instrumentalist, bandleader and composer of work that was hard to categorize. He was rock, pop, jazz, fusion and at the same time full of orchestral experiments employing the musique concrète form, the mixing of recorded sounds.
Zappa's classical oeuvre is not to be overlooked, suggests Kluxen.
"When I listen to it, I hear what you would describe as a really great classical composer, a really inventive, and I would not say traditional, contemporary classical composer, but you don't hear, like, this is a rock-fusion guy who suddenly decided to do this."
Zappa's music isn't for everyone. It requires a little ear sweat. But for others, well, it's just music to their ears.
Growing up in Port Alberni, Les Wiseman and Randy Dahlquist used to drive around town singing along to Zappa.
"Yeah," says Wiseman, "other people would be dating cheerleaders. We'd be listening to the Mothers of Invention, reading National Lampoon and smoking dope."
It was the beginning of an almost fanatical devotion to Zappa.
Wiseman, who teaches writing at Royal Roads University, has an encyclopedic knowledge of his idol.
"Let me just say this, Frank was my Elvis."
To them, Zappa was a brilliant genius and probably the best guitarist ever.
"At that point, Port Alberni was absolutely a Creedence Clearwater bilge-water Revival town," continues Wiseman. "Every cover band played Creedence and every mill worker with a hot car and a polyester shirt and flares was listening to this absolute shit and we couldn't stand it.
"We were the anti-in-crowd. We became real aesthetes."
The pair of teens understood that you never put a Frank Zappa album on as background music.
"You have to like music that makes you think and think and think," says Dahlquist. "Realistically, most people don't have the bandwidth."
Wiseman agrees.
"It's complex. It requires work to listen to Frank Zappa."
But the payoff is digging into sophisticated motifs, convoluted rhythms, ripping guitar riffs and the introduction and repetition and variation on melodic themes — more like symphonic music than arena rock.
And if you're familiar only with the god of comedy rock's scatalogical references, dirty lyrics and straight-up parody material, you might be overlooking the orchestral music he wrote and recorded with the London Symphony Orchestra, or that celebrated conductors like Pierre Boulez and Kent Nagano have recorded albums of Zappa with full orchestras.
A concert for whom, exactly?
The Victoria Symphony's principal flute, Richard Volet, is excited to play the music by an artist of whom he's so fond.
"It's a once in a lifetime experience. Uncle Meat is from a double album from 1969 that I've been listening to since it came out when I was 15 years old. The album is a great mixture of Zappa's different styles: rock songs with his satirical humour, jazz/rock improvisation and his written out 'classical' compositions."
Volet is aware that Zappa was a stickler in the studio, an absolute perfectionist whether he was leading the Mothers or a full orchestra. No pressure there on the Victoria Symphony, right?
"I saw an interview where Zappa talked about his experience hiring and recording with the London Symphony," says Volet. "I think he said they got about 75 per cent of it, and he didn't seem thrilled with it."
Kluxen appreciates that Zappa's goal was to break rules and says he did more of what his colleagues and contemporaries should have done, "break this confinement, take all your knowledge and trust that you have and do something new. It's like he was almost obsessed in going a different direction than everyone else."
One can't help but feel that an orchestral evening of Zappa and Varèse, going in that direction, might be an acquired taste. Just who will be there to listen?
Kluxen laughs. Perhaps he knows something.
"Everyone who either grew up in the 70s or 80s, anyone who considers themselves cool, everyone who considers themselves hip, anyone who considers themselves an old hipster or anyone who has an open ear," is his answer, with a coda, "It's certainly not for conservative people."
Perhaps the last word should be Zappa's. He probably wouldn't care who shows up.
"I don't want to spend my life explaining myself," he famously said. "You either get it, or you don't."
Kluxen Confronts Zappa, February 8, 8 to 10 p.m., Dave Dunnet Community Theatre (Oak Bay)