YAM magazine's Best Restaurant Awards 2019 celebrate Greater Victoria, B.C.'s exciting food scene and are judged by an independent panel of chefs and food experts. The winner of YAM's Best Bakery Cafe Award 2019 is Fol Epi in Victoria, B.C.
By Cinda Chavich // Photo by Jeffrey Bosdet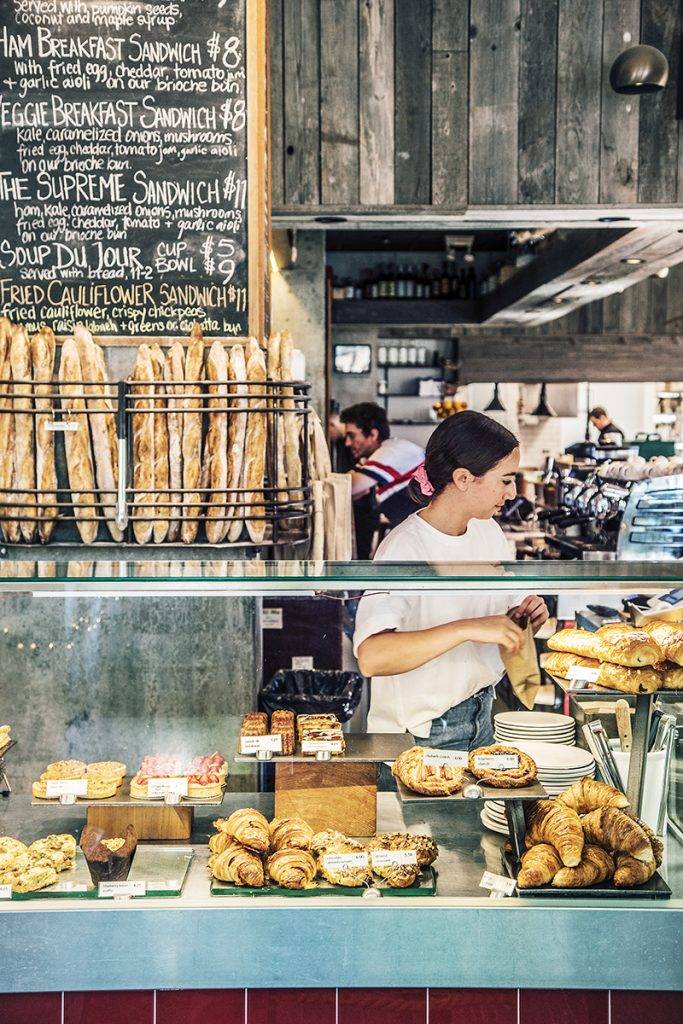 This year's top bakery café stands out for what it does best — baking.
"I think the pastries here are some of the best I've had outside of France," wrote one judge.
Fol Epi owner Clif Leir opened this downtown location to expand beyond his artisan bread into pastry, and the popular café (next to their award-winning Agrius Restaurant), has become the best place to enjoy their baking, both sweet and savoury.
Come for breakfast quiche or pizza, sandwiches on their famed baguette (think house-made ham and organic cheddar, smoked brisket and sauerkraut, or turkey Báhn mi). Or simply stop for coffee and Viennoiserie breakfast pasteries, all made with house-milled organic flour, local fruits and the richness of 84 per cent milk-fat butter.
Brian Bradley is the pastry chef behind all of that laminated goodness — from flaky croissants and Danishes to apple strudel and the rare Kouign Amann, a multi-layered butter cake, not to be missed.
Runners Up
Ottavio Italian Bakery & Delicatessen
---
This article is from the July/August 2019 issue of YAM.