For a tasty yet casual dining out experience, our judges selected these three restaurants as the winners.
By Cinda Chavich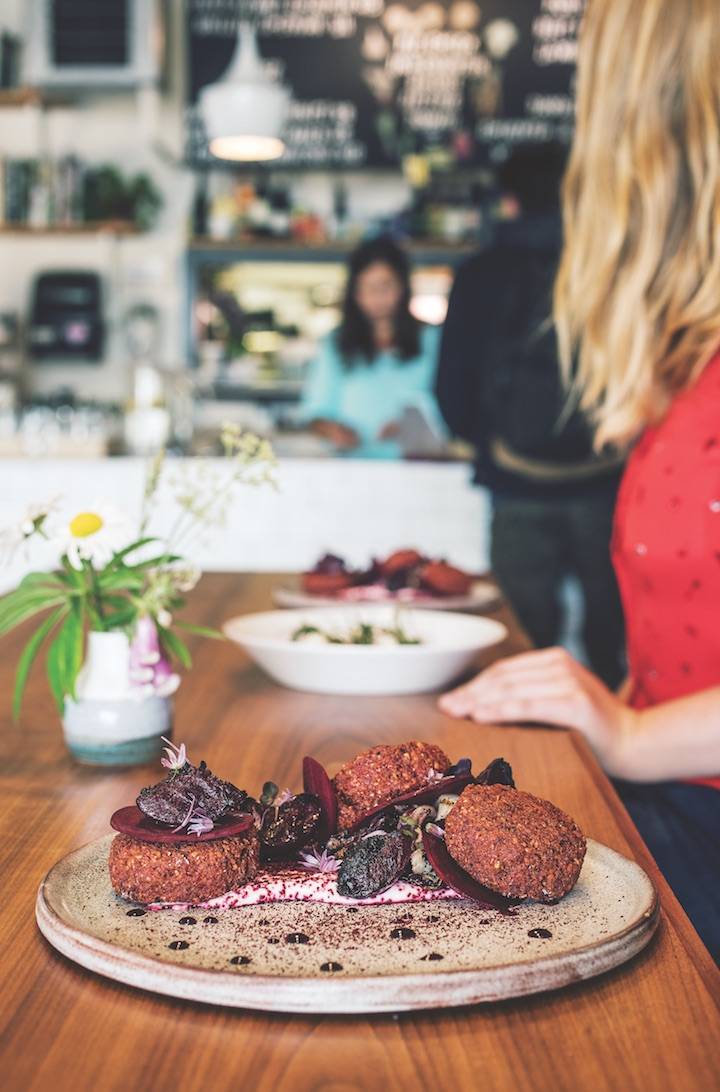 Part & Parcel's beet falafel is served with handmade ricotta, grilled radicchio and grilled and pickled beets, all sprinkled with beet powder. Photograph by Jeffrey Bosdet.
---
Victoria is a casual dining town with many options, but our judges' choice is Part and Parcel, a simple counter-service spot with exceptional, chef-driven food. Whether it's Grant Gard's crispy fried kamut chicken sandwich, beet falafel, or his inventive seasonal salads and sides, this is a marriage of fresh, local ingredients and international inspiration. With his wife Anna out front, Gard creates delicious, healthy and affordable food in the heart of Quadra Village.
Part and Parcel, 2656 Quadra St., 778-406-0888, partandparcel.ca
Superbaba is tapped for its scratch Middle Eastern cooking — think falafel, meaty kebab or shawarma with labneh and fried cauliflower, wrapped in a house-made pita or piled on a bowl of fresh greens.
Superbaba, 1325 Blanshard St., 250-590-2725, eatsuperbaba.com
Fishhook fuses Ocean Wise seafood with Indo-Canadian flavours in shareable thalis and addictive chowder.
Fishhook, 805 Fort St, 250-477-0470; 100, 407 Swift St., 250-590-6988, fishhookvic.com
Honorable Mention: Dobosala Cantina
---
More Best Restaurants
The 2018 Best Restaurants were selected by a panel of judges. Meet the judges here.
---
This is from the July/August 2018 issue of YAM