YAM magazine's Best Restaurant Awards 2019 celebrate Greater Victoria, B.C.'s exciting food scene and are judged by an independent panel of chefs and food experts. The winner of YAM's Best Fine Dining Award 2019 is Saveur in Victoria, B.C.
By Cinda Chavich // Photo by Jeffrey Bosdet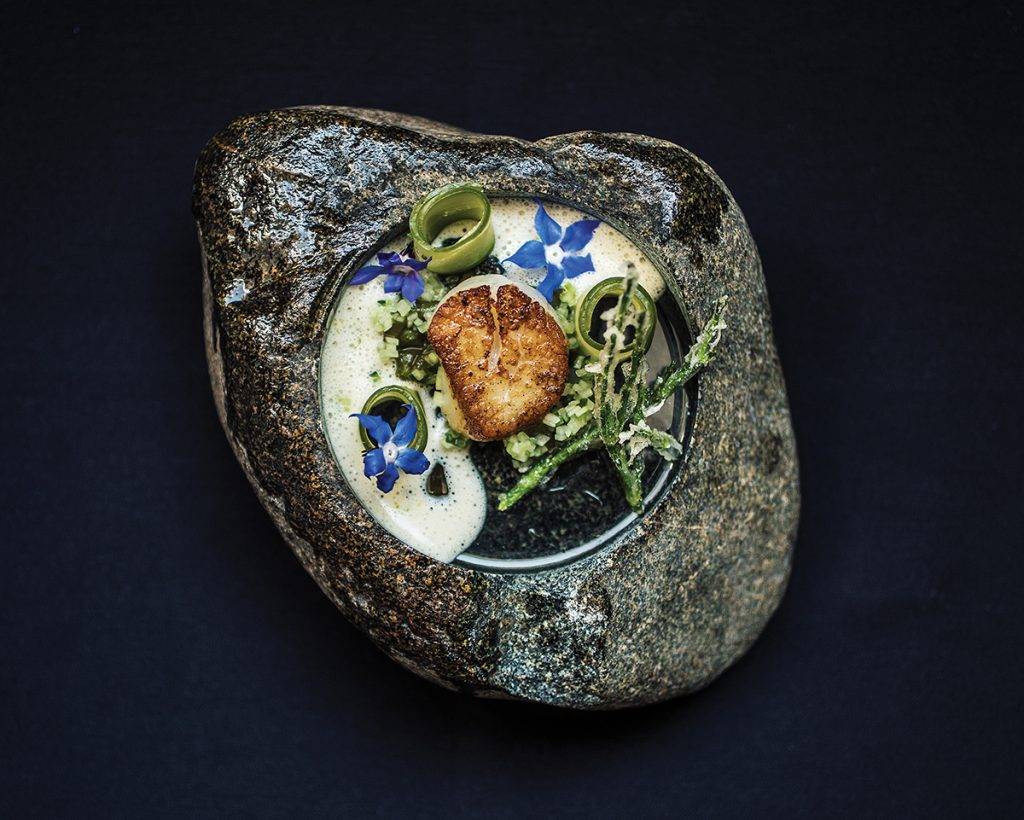 At Saveur, fine dining is in the details, many of them orchestrated and delivered by chef/owner Robert Cassels.
Whether it's the elegant tasting menus or the playful brunch offerings (like his riff on a fast food breakfast sandwich with duck bacon and confit on house-made English muffins), this chef has thought through each step of the experience.
The narrow space, with its high ceilings and exposed brick, is both elegant and urbane. The cuisine is inspired, both by Cassels' ongoing connections with Island farmers and his love of seasonal ingredients. His fresh style ranges from rustic to tightly technical, and his vegetable-forward plates are beautiful to behold.
It's been six years since Cassels envisioned his own restaurant and our judges say he's now firing on all cylinders, describing Saveur as "a well-oiled machine."
Wrote one judge: "It offers clear direction of concept, a passion for excellence and is consistent and reliable."
Runners Up
---
This article is from the July/August 2019 issue of YAM.