YAM magazine's Best Restaurant Awards 2019 celebrate Greater Victoria, B.C.'s exciting food scene and are judged by an independent panel of chefs and food experts. The winner of YAM's Best New Restaurant Award 2019 is House of Boateng in Langford, B.C.
By Cinda Chavich // Photo by Jeffrey Bosdet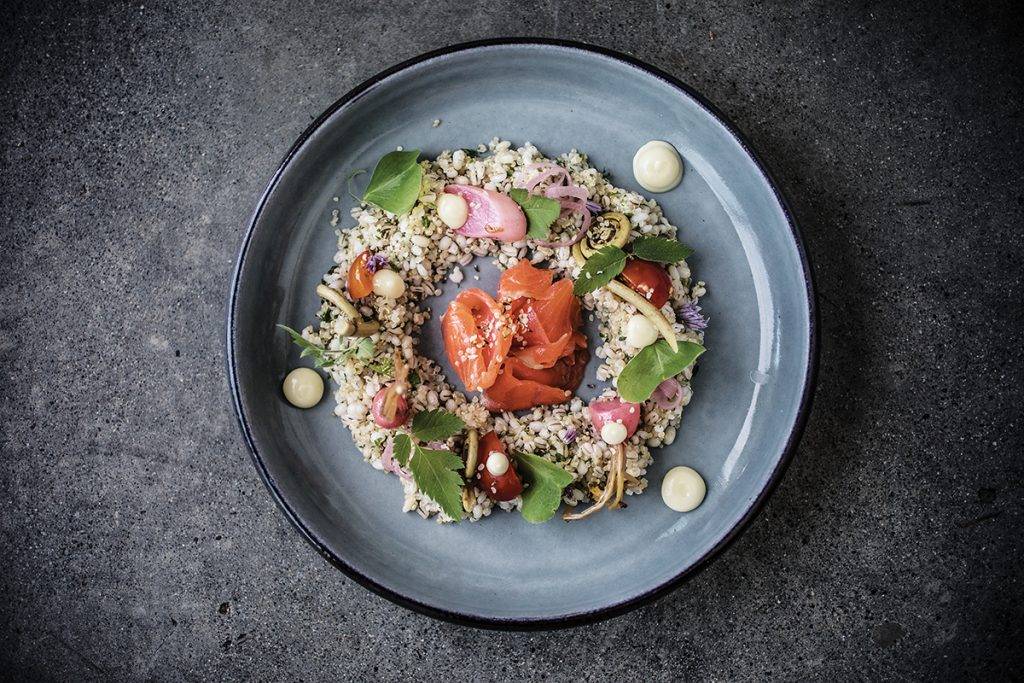 It's appropriate that chef Castro Boateng's new café and catering kitchen has "house" in the name, for there's nothing this chef enjoys more than bringing people together.
"Gathering people has always been part of my life," he says.
It's this love of community and hospitality that inspires Boateng's work, whether it's his commitment to Island farmers and foragers, or his joy in cooking for his suburban neighbors in Langford.
House of Boateng is small and stylish, a welcoming space for breakfast or lunch, with regular evening events and pop-ups. The casual menu showcases Boateng's innovative style and skill for balanced flavours, all inspired by seasonal ingredients and his African heritage.
You'll see it in the rosette of silky house-smoked salmon and pickled sea asparagus in his Island Bowl (pictured above), the nettle hollandaise and chickpea cake in his Hippy Benny, or the warm hit of spice in his Jollof Rice, the one-bite Ghanaian donut and his golden turmeric latte.
It's delicious, beautiful food made with lots of love.
Runners Up
---
This article is from the July/August 2019 issue of YAM.