YAM magazine's Best Restaurant Awards 2022 celebrates Greater Victoria, B.C.'s exciting food scene and are judged by an independent panel of chefs and food experts. The winner of YAM's Best New Restaurant of the Year is Eva Scnitzelhaus.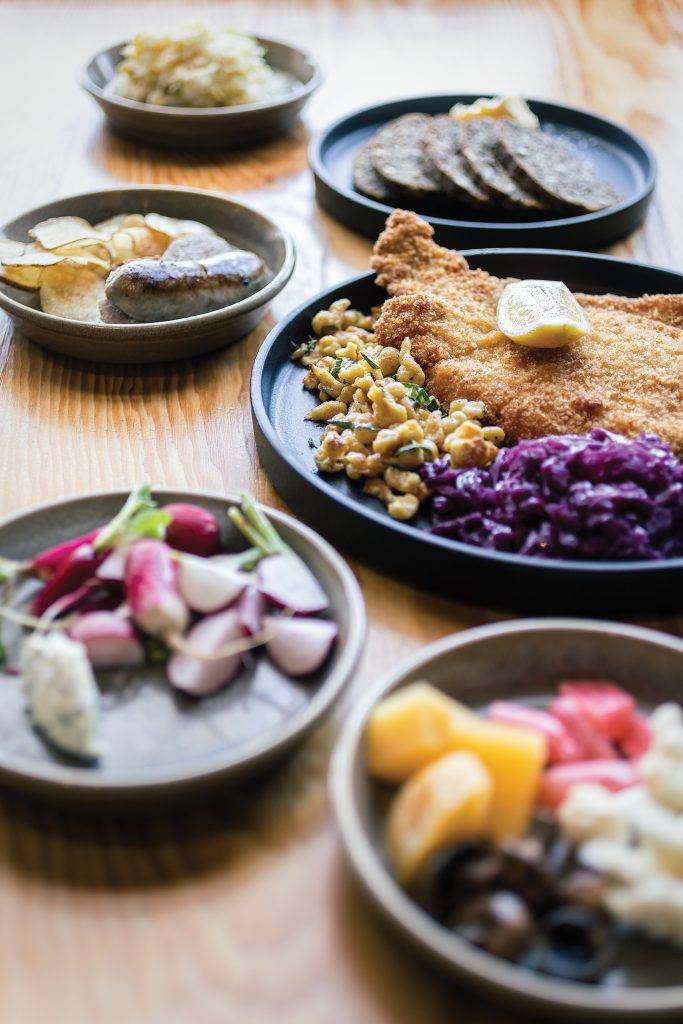 If you didn't think schnitzel could be stylish, think again.
Eva Schnitzelhaus is the latest eatery to take up the sleek little space at Fisgard and Store streets (former home of the late, great OLO) and with chef Max Durand in the kitchen, crisp pork cutlets and spaëtzle never tasted better.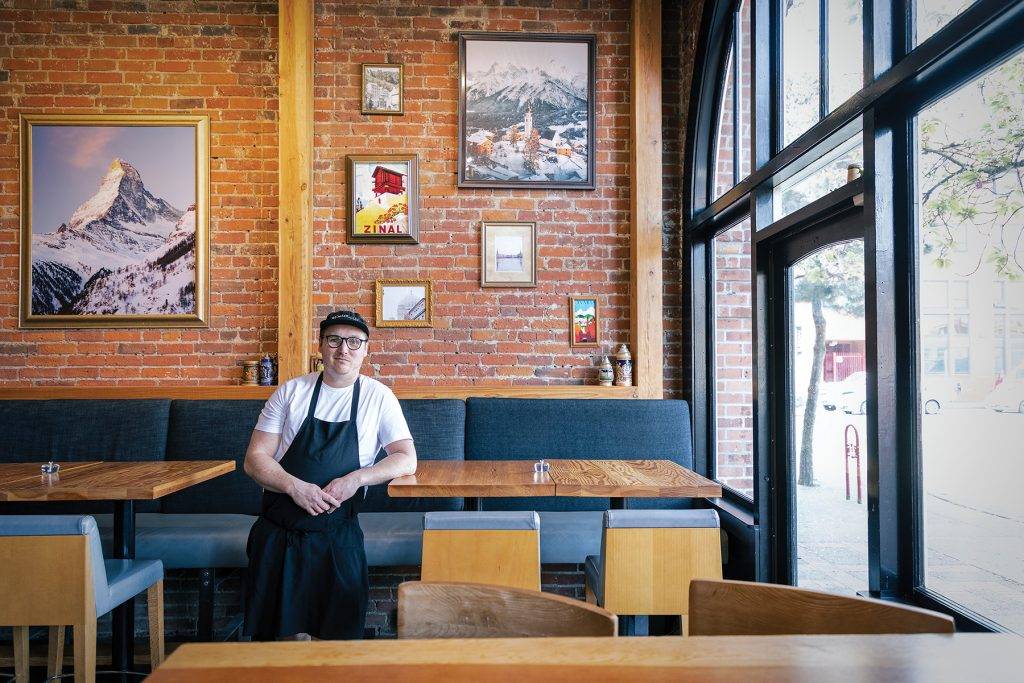 Durand, who last cooked at Agrius, says the local owners wanted a German eatery to honour their grandmother Eva, and so the schnitzelhaus was born. There's a small portrait of her by the kitchen door, along with a collection of steins and some art of the Alps, offering a decorative nod to the Germanic theme. But the room remains contemporary, with exposed brick walls, arched windows and bar seating.
The curated menu is small but mightily Eurocentric. Big, chewy housemade pretzels come with a tangy mustard butter and you can have the thin, crispy pieces of breaded pork in several guises, with a simple squeeze of lemon or smothered in mustard cream or mushroom sauce.
Or try their other Bavarian mains, such as pork cheek goulash and beans, or raclette with fingerling potatoes. Sides range from potato rösti to braised cabbage.
There's daily brunch, too, or if you'd just like to drop in for a pint or a glass of Riesling, rustic bar snacks start at 4 p.m., including radishes with butter, Limburger and crackers or chicken liver mousse.
With a small space and a small staff, it's a concept for the times — casual, homey and accessible dining with affordable prices.
---
BEST NEW RESTAURANT OF THE YEAR 2022 RUNNERS-UP:
L'Apéro Wine & Cheese Bistro | Yua Bistro
---