YAM magazine's Best Restaurant Awards 2019 celebrate Greater Victoria, B.C.'s exciting food scene and are judged by an independent panel of chefs and food experts. The winner of YAM's Best Pub Award 2019 is Spinnakers in Victoria West, B.C.
By Cinda Chavich // Photo by Jeffrey Bosdet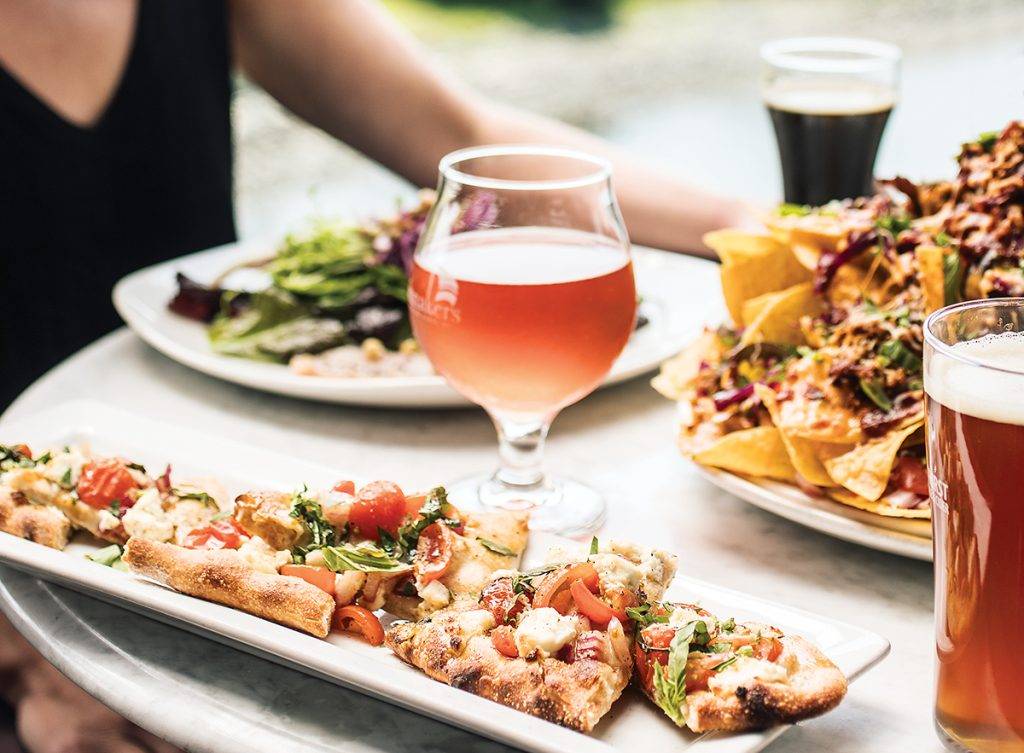 Spinnakers gastropub is Canada's first brewpub, and it's still an innovator in food and drink.
Owner Paul Hadfield received the first license in the country to brew beer and consume it on site in 1984. His daughter Kala is now brewing at this busy and beloved city institution, with its farm-to-table menu and impressive range of craft beers and ciders, from the classic cask-fermented ESB to a line of sours, the latest made in used Shiraz barrels from an Island winery.
Spinnakers' chef Ali Ryan says buying food from local farms is "100 per cent our raison d'être."
"Creating beautiful food out of local ingredients supports the local economy and makes it sustainable," says Ryan, who makes "everything from French fries to duck confit" for the large, 300-seat waterfront pub, and uses the brewery's malted barley in pasta, adds wort to her braises and sauces and creates malt vinegars, breads, ice cream and truffles to sell in their brewery shop.
Cheers to that!
Runners Up
---
This article is from the July/August 2019 issue of YAM.