YAM magazine's Best Restaurant Awards 2023 celebrates Greater Victoria, B.C.'s exciting food scene and are judged by an independent panel of chefs and food experts.
BY CINDA CHAVICH | PHOTOS BY JEFFREY BOSDET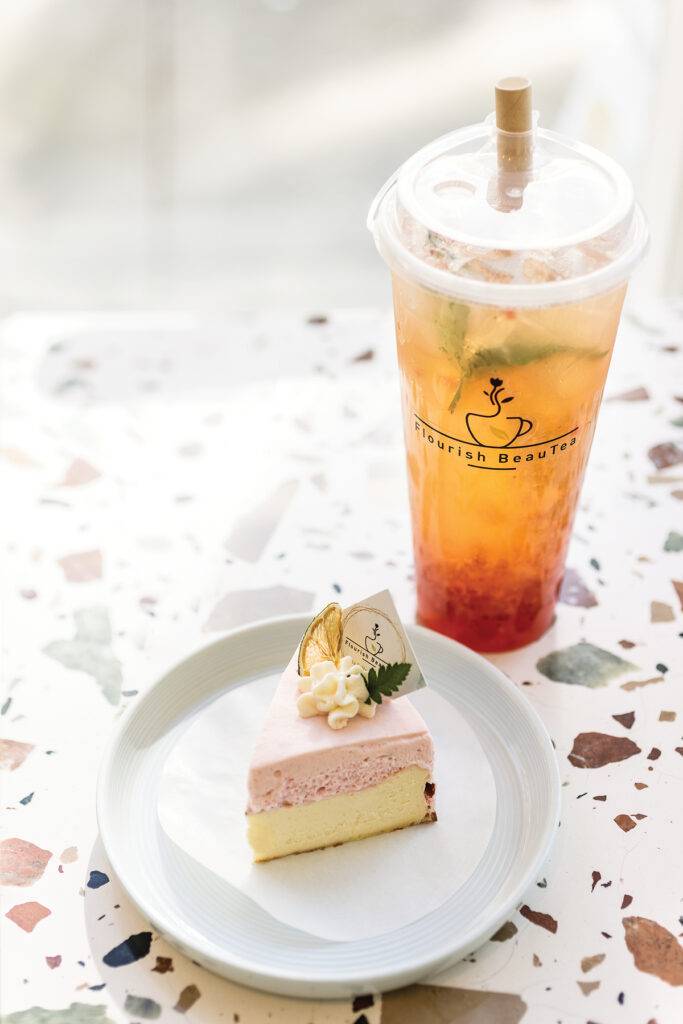 Best Café or Tea Room – Flourish Beautea
667 Fort Street, 105–2830 Peatt Road, Langford
Victoria is known for its traditional afternoon tea culture, but tea in the afternoon at Flourish BeauTea is far from traditional.
Anna Xian and Issac Han designed their pretty tea café around their own unique tea- and coffee-based drinks and creamy desserts, featuring fresh fruity and floral flavours. From the popular cold, carbonated fruit teas — think peach-flavoured tea with chopped strawberries and sparkling water — to purple yam lattes and fruity coffee infused with rose buds, their stylish drinks, sold in tall transparent cans, are sweet, low in caffeine and Instagram ready.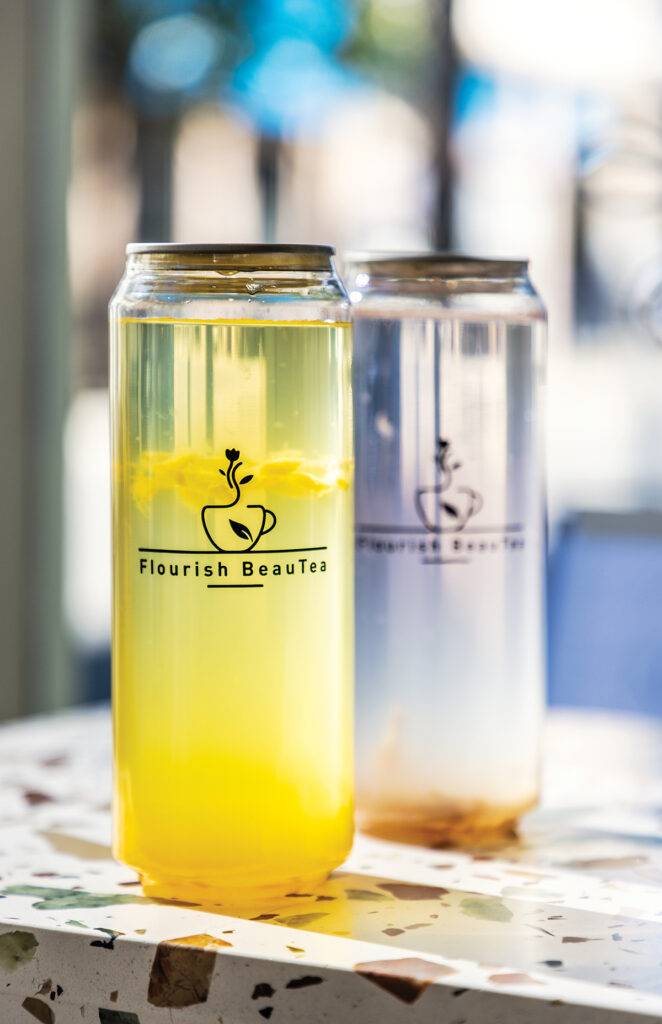 "We are always coming up with new ideas, revolutionizing healthy, delicious recipes," Xian says.
The pair started with pop-ups at malls and markets, then opened their downtown tea café in 2020 and a second location in Langford this year.
Runners-up
Fol Epi's organic bakery café, with its buttery viennoiserie; and the
White Heather Tea Room, serving traditional high tea for 23 years.