YAM magazine's Best Restaurant Awards 2023 celebrates Greater Victoria, B.C.'s exciting food scene and are judged by an independent panel of chefs and food experts.
BY CINDA CHAVICH | PHOTOS BY JEFFREY BOSDET
Best New Restaurant – Ugly Duckling Dining & Provisions
543 Fisgard Street | uglyducklingrestaurant.ca
It's never easy to open a new restaurant, but when chef Corbin Mathany launched Ugly Duckling this year, he learned it takes much more than great kitchen skills. Mathany describes himself as "chef, owner, wine director, restaurant manager and occasional dishwasher" at Ugly Duckling, and he could add construction labourer to the list.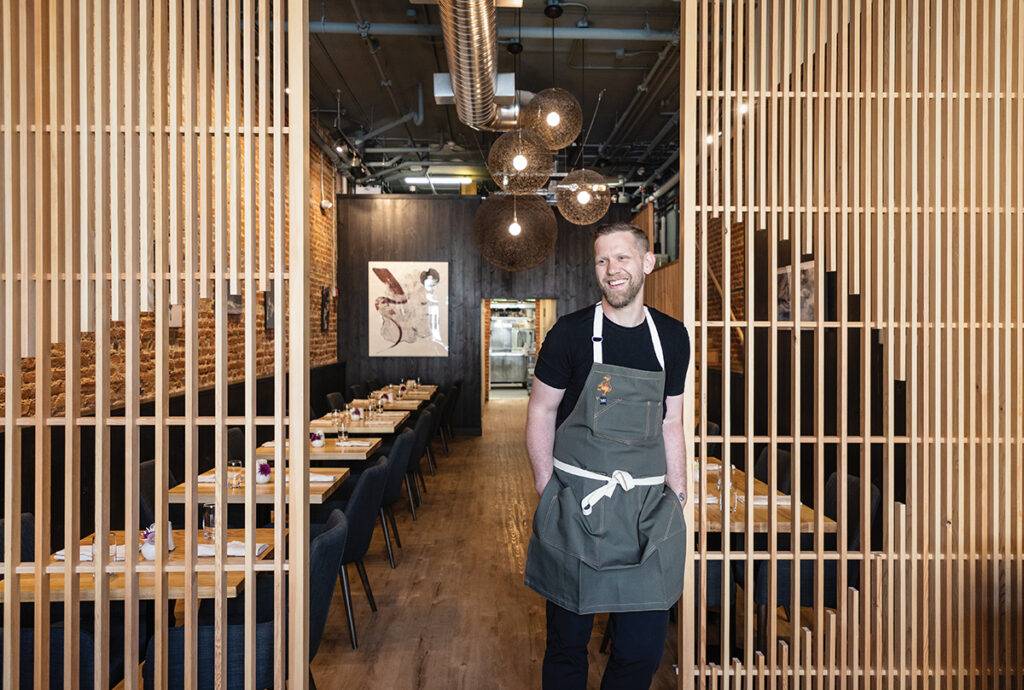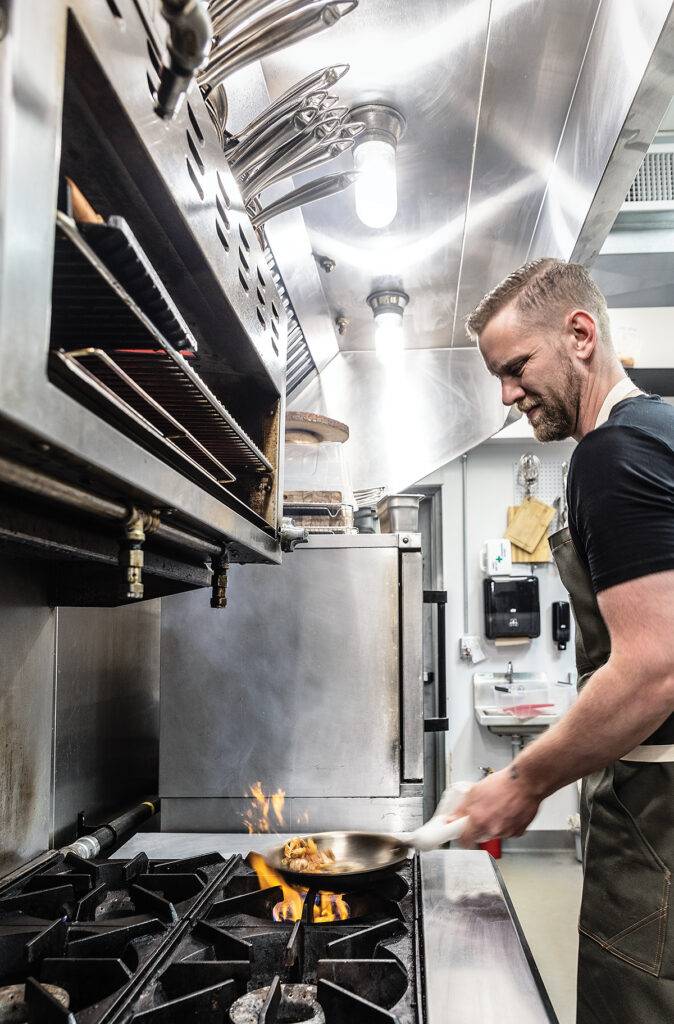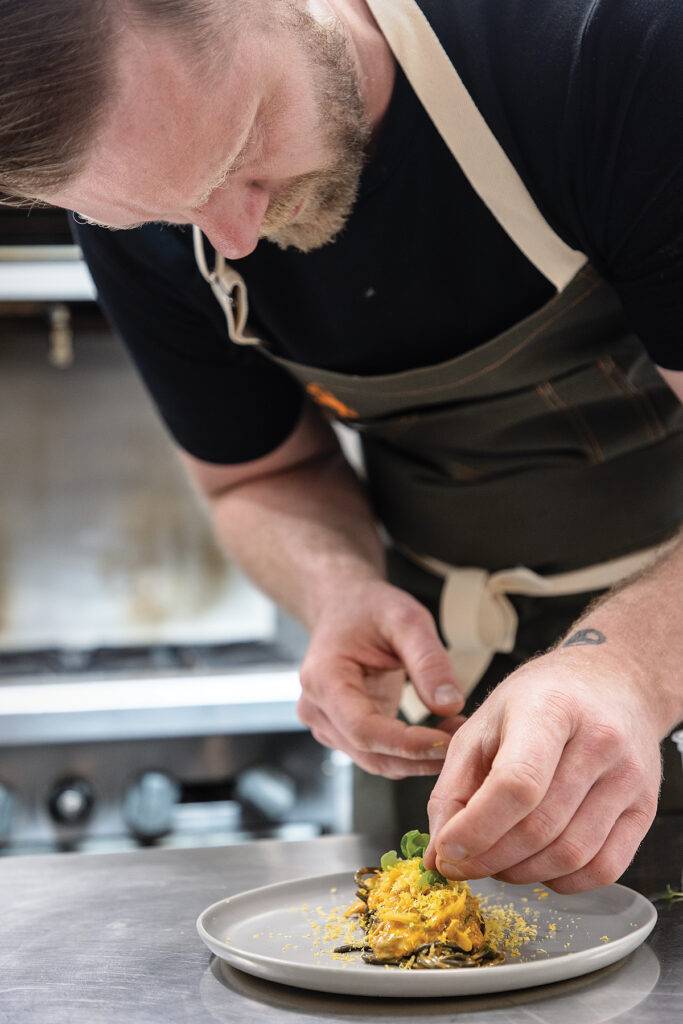 "Yes, that's 200-plus hours of work with a drill, a wire brush and a respirator," says Mathany, surveying the exposed brick walls that frame the narrow space with its modern, minimalist décor. But reviving this late-1800s building in the heart of Chinatown hits the mark for his ambitious, locally inspired menu.
"We're calling it an edible celebration of Vancouver Island and a love letter to our Chinatown home," he says. "We have a remarkable team of very talented individuals bringing the experience to life, but — for now, at least — I'm filling all the managerial positions as a one-man-show."
And what a lovely show it is.
At Ugly Duckling, Mathany focuses on nose-to-tail cooking with local ingredients and Asian inspiration. His three- and six-course tasting menus take diners on a seasonal journey that's artfully curated and expertly executed, from the fluffy little loaves of Chinese milk bread with charred scallion butter through the tiny pots of savoury steamed custards, cured albacore tuna with compressed cucumber, halibut napped in miso beurre blanc and housemade squid ink noodle "chow mein" with Manila clams to the tender Parry Bay Sheep Farms lamb loin with lamb shoulder soybean cassoulet.
Chefs arriving tableside to describe their plates, plus thoughtful touches like bamboo steamers of warm hand towels and a sweet ending of housemade fortune cookies, elevate the fine-dining experience.
Chef-owner Corbin Mathany has transformed a neglected space into a charming and delicious dining destination.
The Ugly Duckling version of "chow mein" features squid ink noodles, clams and preserved eggs.
Runners-up
Fox & Monocle, "a hidden gem tucked away in Canoe Cove," featuring elegant comfort food from top chefs Ross Bowles and Tracie Zahavich; The Block Kitchen, an outpost of a buzzy, Banff-based cocktail bar with an izakaya-style menu.