YAM magazine's Best Restaurant Awards 2023 celebrates Greater Victoria, B.C.'s exciting food scene and are judged by an independent panel of chefs and food experts.
BY CINDA CHAVICH | PHOTOS BY JEFFREY BOSDET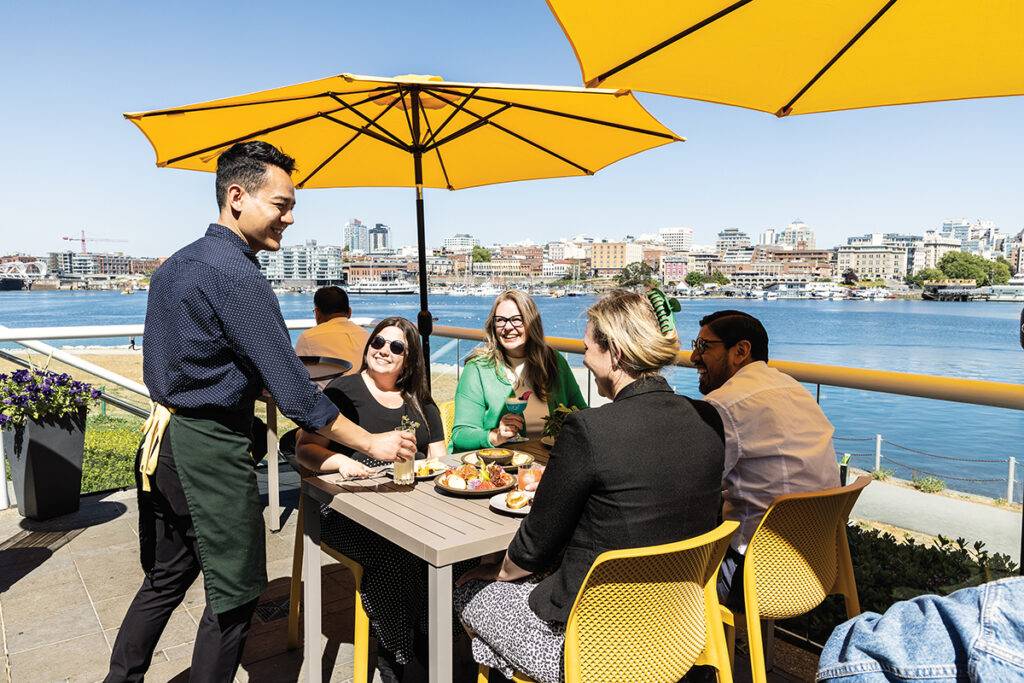 Best Patio – AURA Waterfront Restaurant + Patio
680 Montreal Street | aurarestaurant.ca
Mild maritime weather makes Victoria the perfect patio town and with eased city bylaws, more restaurants offer outdoor dining. But patios with a water view are prime spots and the best patios are purpose built, like the restaurant patio at Aura and lush gardens at Inn at Laurel Point
With its sweeping views across the harbour, this is a stylish spot for all-day dining, and the shareable, globally inspired menu makes AURA's waterfront deck perfect for a leisurely al fresco meal with friends. It's a lovely spot for a sunny lunch, finished with a selection of pastry chef Kimberly Vy's stunning desserts. Or enjoy a catered event in the chefs' food garden, where exotic fruit trees share space with fresh vegetables and herbs for AURA's creative cuisine and cocktails.
Runners-up
The other local patios that made our judges' list were CRAFT Beer Market's marinaside patio at the end of Swift Street (formerly Canoe Brewpub); and the outdoor spaces with harbour views at Spinnakers.