YAM magazine's Best Restaurant Awards 2023 celebrates Greater Victoria, B.C.'s exciting food scene and are judged by an independent panel of chefs and food experts.
BY CINDA CHAVICH | PHOTOS BY JEFFREY BOSDET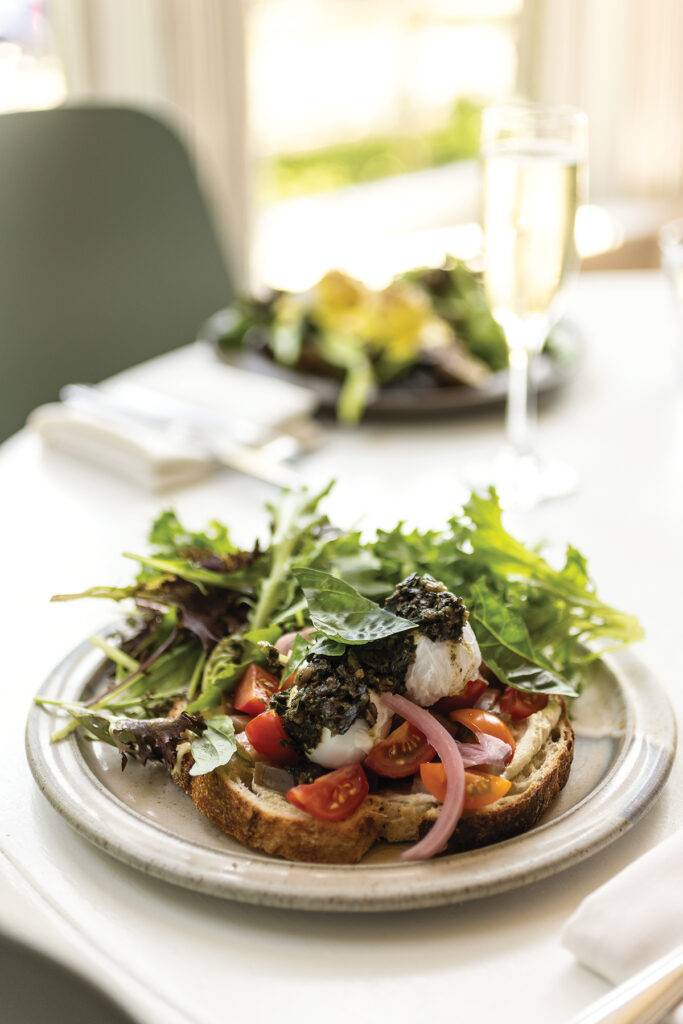 Best Plant-Based – Nourish Kitchen & Cafe
225 Quebec Street | nourishkitchen.ca
Vegan cuisine is having a moment, but Hayley Rosenberg led with a creative plant-based menu at Nourish Kitchen long before it was a hot topic.
From breakfast bennies with roasted sweet potatoes, kale and nut milk hollandaise, to hearty salads with nutritional yeast dressing, seedy crackers and cashew cheese, Nourish offers whole food in a sunny and stylish space.
Rosenberg recently sold Nourish to concentrate on her other popular plant-forward restaurant, Charlotte & the Quail, a café set on the edge of a botanical garden in Saanich. Nourish is now in the capable hands of chef/owner Maxime Durand (of Eva Schnitzelhaus and Agrius). Durand is expanding the menu to include dinner service, building on Nourish's vegetable-forward cuisine and featuring local farm products.
Runners-up
Be Love, featuring local organic ingredients in its hearty bowls; MeeT on Blanshard, a new Victoria outpost for the Vancouver-based vegetarian comfort-food chain.