YAM magazine's Best Restaurant Awards 2023 celebrates Greater Victoria, B.C.'s exciting food scene and are judged by an independent panel of chefs and food experts.
BY CINDA CHAVICH | PHOTOS BY JEFFREY BOSDET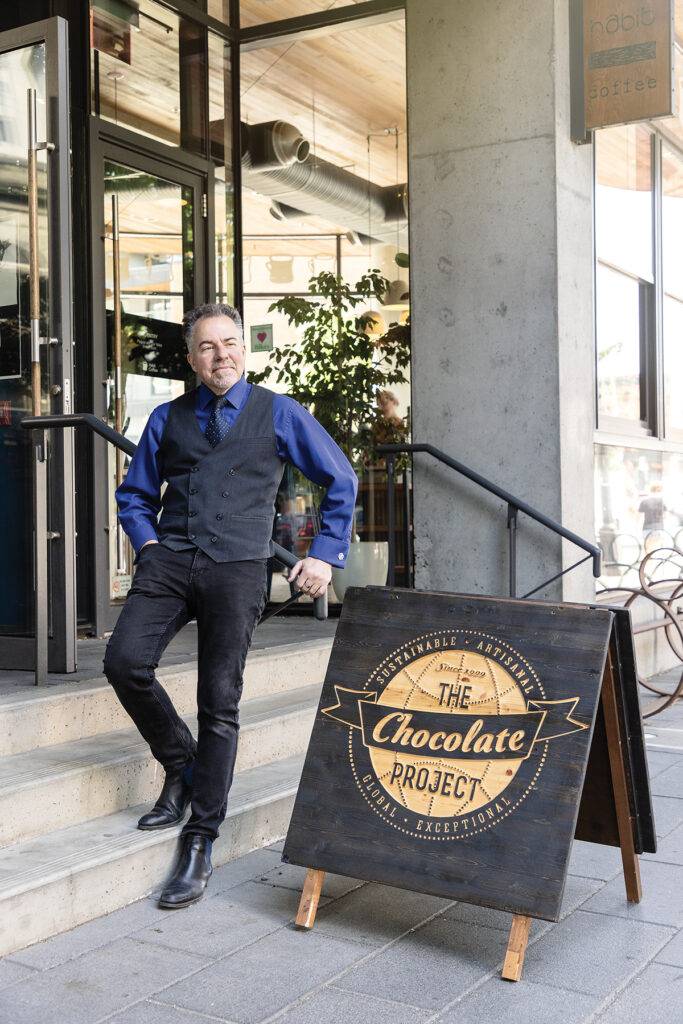 Tastemaker – Chef David Mincey, The Chocolate Project
1311 Blanshard Street | chocolateproject.ca
If you love really good chocolate, you probably already know about local cacao guru David Mincey.
The chef and bean-to-bar aficionado started his Chocolate Project, delving into the wide world of artisan chocolate, when he was still the chef/owner of the late, great Camille's Restaurant more than 20 years ago. Today he has a new store devoted to the finest artisan chocolate bars in the world — some 300 selections at any given time — arguably the finest retail collection of single-origin, ethically sourced chocolate bars on the continent.
Mincey is the largest buyer of craft chocolate in Canada and can share the provenance of every one of those bars. He also offers tastings and workshops to explain the challenges of small-scale cacao producers in a world dominated by global industrial chocolate companies.
In Mincey's evolution from restaurant owner to chocolate expert, he's never wavered from his primary goals — to get the best ingredients direct from farm to table while helping small artisan growers thrive, wherever they may be in the food world.
That commitment began in the 1990s, with Mincey's efforts to connect Victoria chefs with local farmers. With his wife Paige Robinson and the volunteer help of city chefs, he set up a weekly downtown farmer's market to sell the fresh produce he collected from 30-plus Island farms. It evolved into the Island Chefs Collaborative, one of the first chef organizations dedicated to sustainable food systems and local agriculture in Canada, and a turning point for Victoria restaurants.
At Camille's, chef Mincey changed his menu every day, based on what local farmers could provide. Fast forward 40 years, and it's a legacy that informs all the best menus in Victoria.