YAM magazine's Best Restaurant Awards 2022 celebrates Greater Victoria, B.C.'s exciting food scene and are judged by an independent panel of chefs and food experts. The winner of YAM's Best Restaurant of the year is – Nowhere A* Restaurant.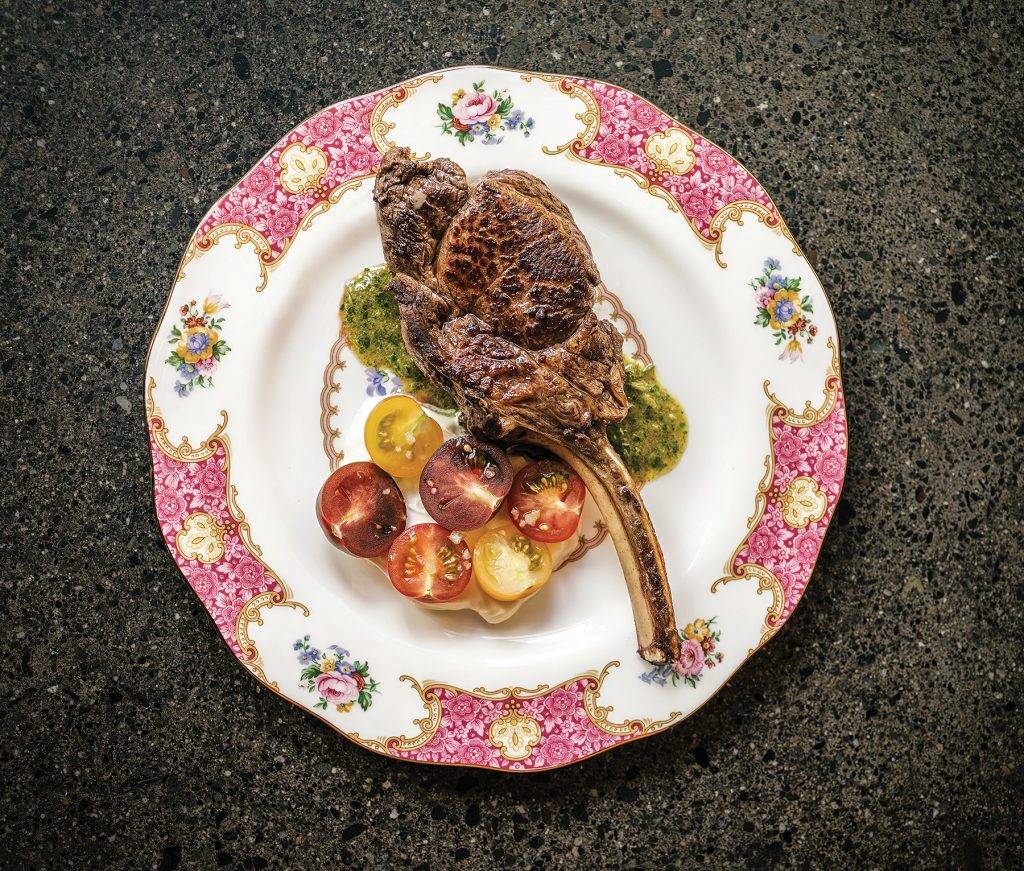 BY CINDA CHAVICH
Nowhere is chef Clark Deutscher's second restaurant, the follow-up to his unapologetically meat-centric Hanks, with a rotating tasting menu of local delights.
It's cheekily named Nowhere for its hidden location, accessed by an off-street courtyard, but since opening in 2018, it's clearly become "somewhere" for Victoria diners seeking ingredient-driven dining. And if you're up for surprises, the ever-changing tasting menu, posted on social media every week, is the way to go.
Simple, rustic, creative, even a little messy — a meal at Nowhere is an adventure. This is a casual space where the chefs let the seasonal local produce define the dishes, and their riffs on even the most pedestrian ingredients are always interesting, and often inspirational.
On a recent visit, the dozen small courses included fresh mozzarella made with Cowichan Valley milk and drizzled with Venturi-Schulze balsamic; a poached halibut cheek with cocoa nib sauce on avocado mousse; smoked Hillcrest Farm pork; agnolotti stuffed with spicy salmon 'nduja; and juniper-rubbed elk, served alongside a shiitake mushroom poached in gin.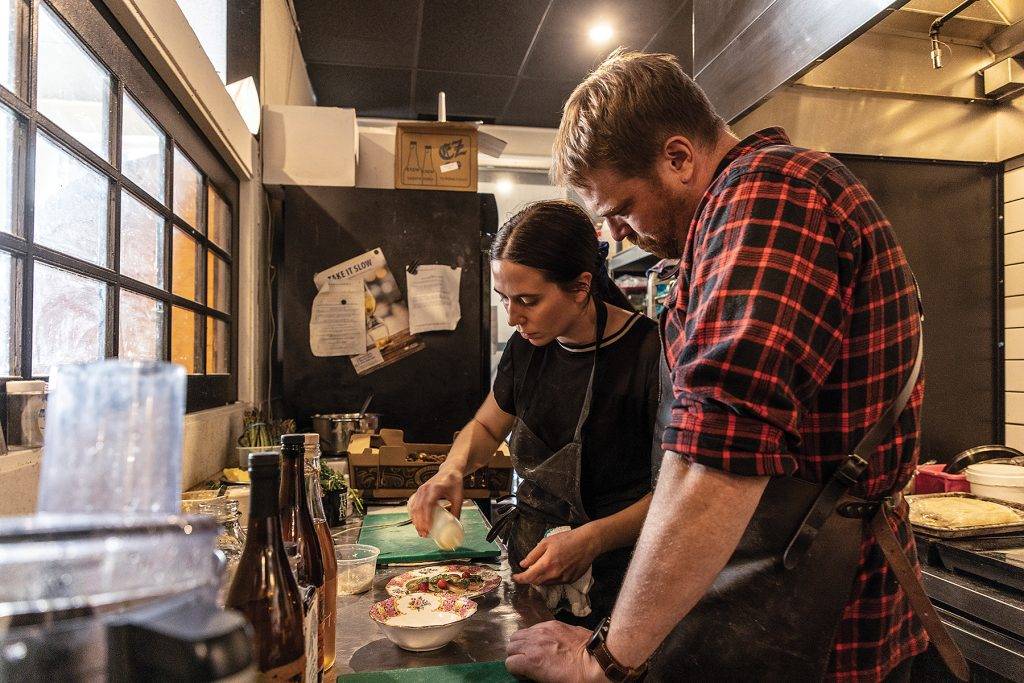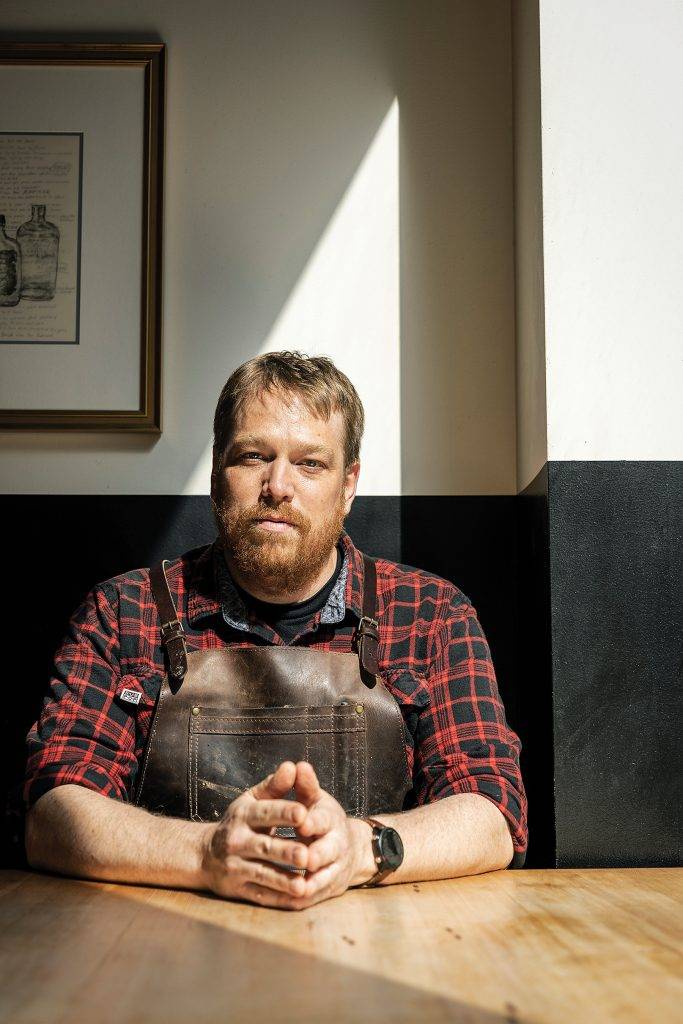 The Wednesday and Thursday night tasting menu is an epic 12 to 15 courses, paired down to a more focused eight or so for the weekend based on the greatest hits, says Deutscher, whose dishes depend on what local farms can deliver each week.
Though the once open kitchen has been glassed in as a COVID remedy, you can still see Nowhere chef Laura Cousins busy at work while you dine. She may even come out of the kitchen to greet you at the door, deliver the ongoing array of small plates (or help you choose a wine from their eclectic list) and cheerily share a story about the provenance of the grass-fed Comox beef on your plate.
It's Cousins's obvious love of her craft, and her knowledge and bubbly demeanour, that draw you into the menu, even when you can barely finish the last creative course.
The wine list here is as hyper-local as the food, with plenty of natural wines from small B.C. producers. Co-owner Devon Revelle has his finger on that pulse and, like Cousins, can tell you all about the wineries, too. That's important, as you may be venturing into unfamiliar territory, with some experimental wines on offer, such as bubbly Pét-Nat and Piquette.
Like Hank's, Nowhere is a favourite haunt for nose-to-tail food lovers. It's not upscale dining, but rather a local food experience from a team that really walks the talk.
Deutscher says the restaurant's loyal customer base helped keep it alive during the pandemic, and innovative ideas, like a membership program with "surprise" food boxes delivered every few months, kept cash flowing for suppliers, too.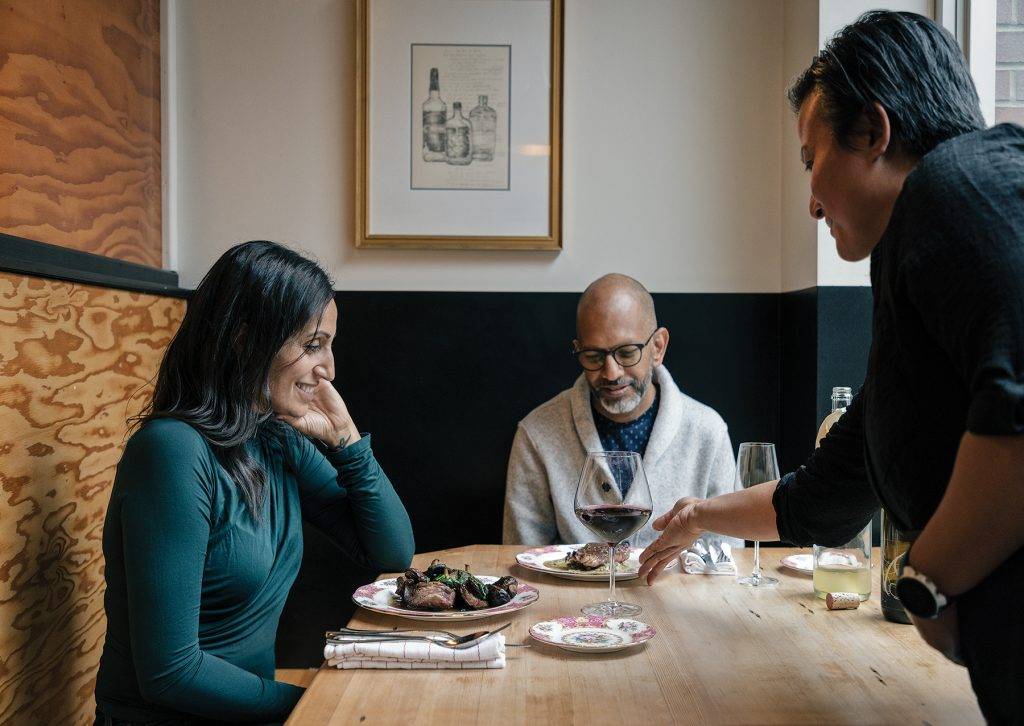 While Deutscher has always relied on word-of-mouth and social media to promote his ever-changing menus, COVID inspired the move to the fixed daily tasting menu, which he says may remain a permanent fixture. With the ongoing challenges of unpredictable food supplies and staffing, it's a winning formula in this small casual space.
Not everyone is up for a multi-course mystery menu, but if you are, there's nothing quite like it.
---
BEST RESTAURANT OF THE YEAR 2022 RUNNERS-UP:
SAVEUR RESTAURANT | THE COURTNEY ROOM
---