YAM magazine's Best Restaurant Awards 2019 celebrate Greater Victoria, B.C.'s exciting food scene and are judged by an independent panel of chefs and food experts. The winner of YAM's Chef of the Year Award 2019 is Castro Boateng of the House of Boateng.
By Cinda Chavich // Photo by Jeffrey Bosdet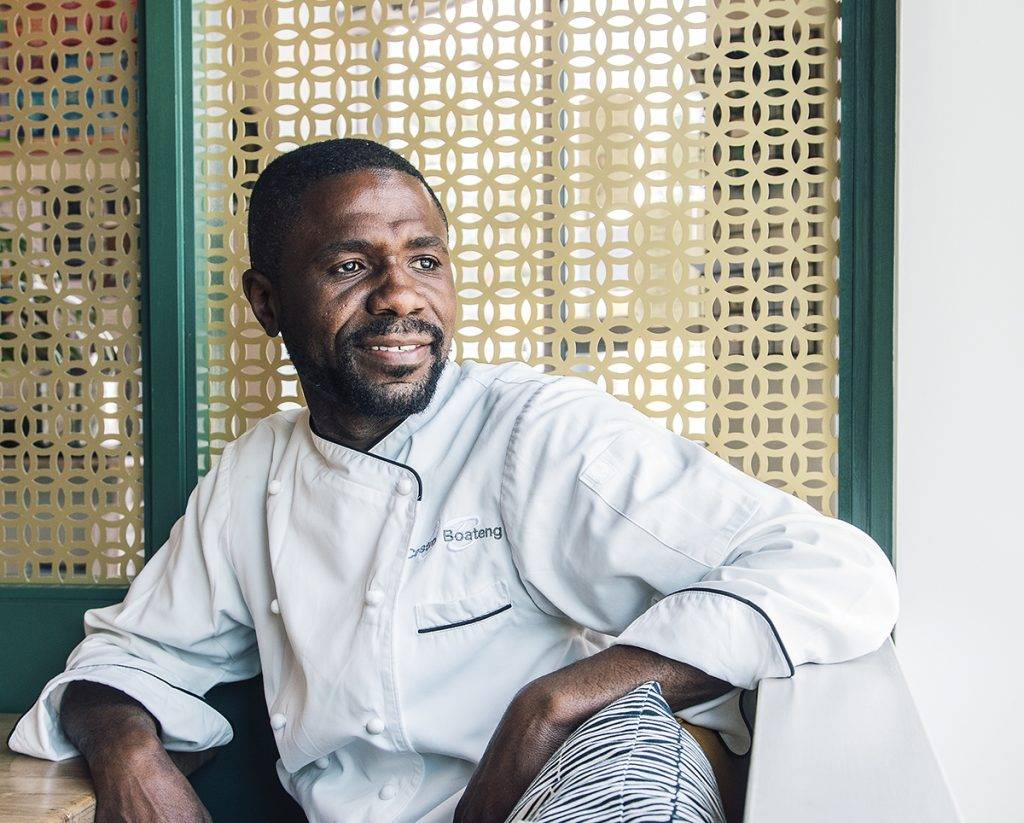 Castro Boateng has been flying under the radar for awhile, but with his new café in Langford, he's soared into our top chef spot.
Born in Ghana and schooled in Toronto, Boateng has worked with top chefs from Scotland and Bermuda to Banff. He humbly credits his mentors with fostering his work ethic and inspiring his fresh, vegetable-forward style, evident on every creative plate at his eponymous café, House of Boateng.
"We want to represent where we are, and where we are from," says Boateng of the dishes that combine local seasonal ingredients and wild foods with world flavours and skilled craftsmanship.
"We wanted to create something relaxed, but have really fine food and pay respect to all of the local producers."
It all impressed our judges who praised Boateng as "a talented chef and a wonderful leader and teacher," and one "long overdue for recognition."
Runners Up
Kunal Ghose, Fishhook, Fishhook at Mermaid Wharf, Dobosala Cantina & Ride Thru
Ken Hookham, Q at the Empress
---
This article is from the July/August 2019 issue of YAM.