YAM magazine's Best Restaurant Awards 2022 celebrates Greater Victoria, B.C.'s exciting food scene and are judged by an independent panel of chefs and food experts. The winner of YAM's Best Chef of the Year is Castro Boateng.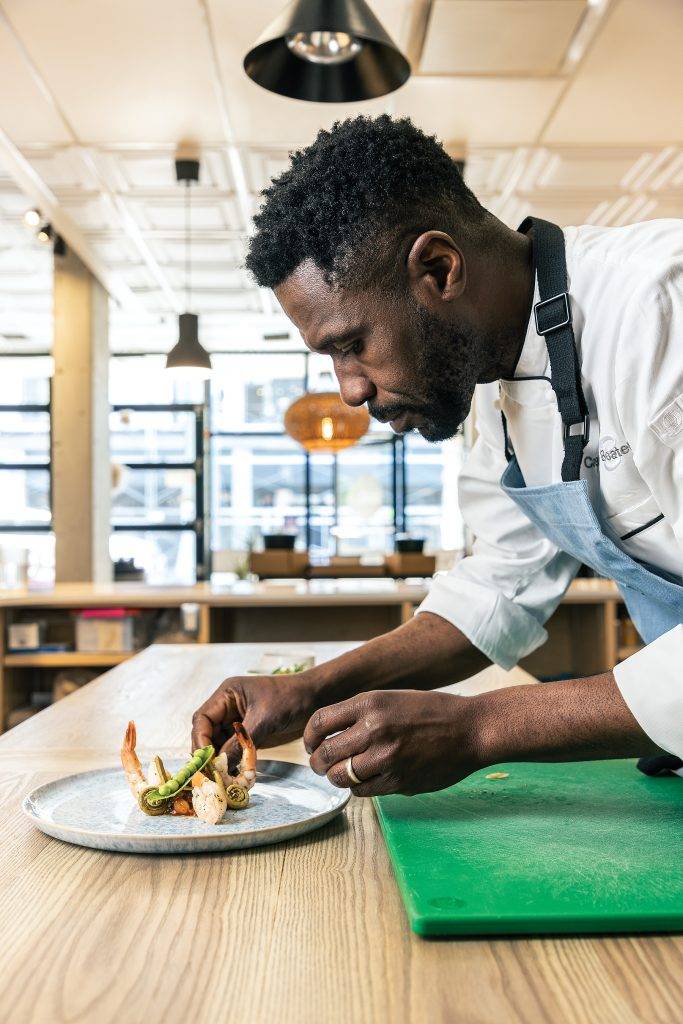 Chef Castro Boateng proved again this year that he is both talented and in tune with the times.
His contribution to the local food scene — as a leader, mentor, innovator and entrepreneur — expanded during this challenging period, starting with a goal of putting families and community first. Like other small owner-operated restaurants, his eponymous House of Boateng (HOB) had to shift focus quickly to keep the staff working and the local Langford community fed.
Boateng was among the first chefs to join the Victoria Boxes of Hope project, providing hot meals to people in need as COVID closed city shelters.
An experienced caterer, Boateng then turned his skills to a comprehensive new takeout meal program, creating homestyle pantry foods, a weekly take-and-bake menu and special multi-course weekend dinners, delivered around the city.
"It helped to keep the supply chain open and the farms selling their vegetables," says Boateng, noting that when the pandemic hit, many local farms, which had planned to supply restaurants like his, suddenly had no customers for the food in their fields.
It was also a way, he says, to give his stressed and locked-down neighbours a little joy during trying times, with comforting family meals and nice date-night dinners to enjoy at home. "We could give them a treat on the weekend, something to improve their state of mind," he says. "Having good food takes away a lot of your worries."
The takeout strategy was designed to keep staff working and his business afloat, but it was so successful that it spawned an expansion, with HOB Fine Foods opening down the street from the restaurant late last year.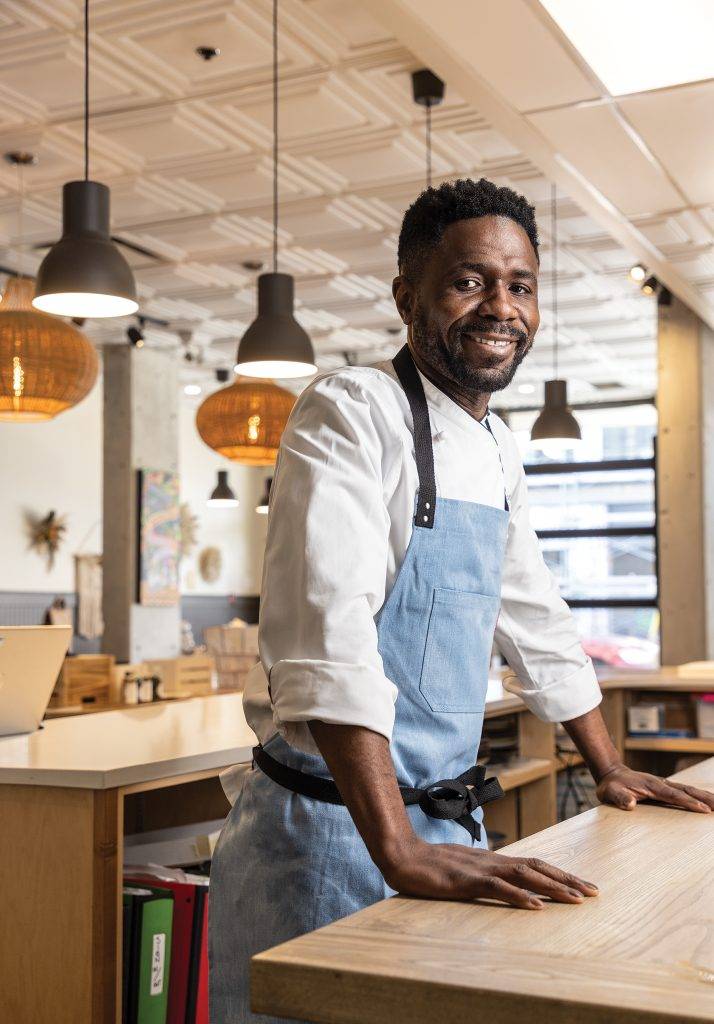 The new space includes an open kitchen with a large bar that's perfect for cooking classes, catering and special events. A retail space, complete with coolers and freezers, is stocked with Boateng's own takeaway dinners, including seafood chowder, African arancini, smoked cheddar mac and cheese, Japanese teriyaki pork loin, vegetarian Wellington and "jerkup" chicken legs.
He's now bottling his own line of HOB marinades, preserves and sauces, and selling frozen food from other city chefs, too. There are regular themed dinners and hands-on cooking demonstrations, led by Boateng and guest chefs.
With his wife Charlotte working alongside, Boateng has expanded his popular breakfast and lunch café to include regular dinner service, with a menu that honours his fine dining training, his African heritage and that of his Japanese team of chefs.
Boateng's focus starts with family and community, including buying fresh and foraged ingredients from local growers, and ends with warm hospitality and seriously good food. It's a recipe for success.
---
BEST CHEF OF THE YEAR 2022 RUNNERS-UP:
Rob Cassels (Saveur) | Peter Zambri (Zambri's)
---