YAM magazine's Best Restaurant Awards 2019 celebrate Greater Victoria, B.C.'s exciting food scene and are judged by an independent panel of chefs and food experts. The winner of YAM's Restaurant of the Year Award 2019 is Saveur in Victoria, B.C.
By Cinda Chavich // Photos by Jeffrey Bosdet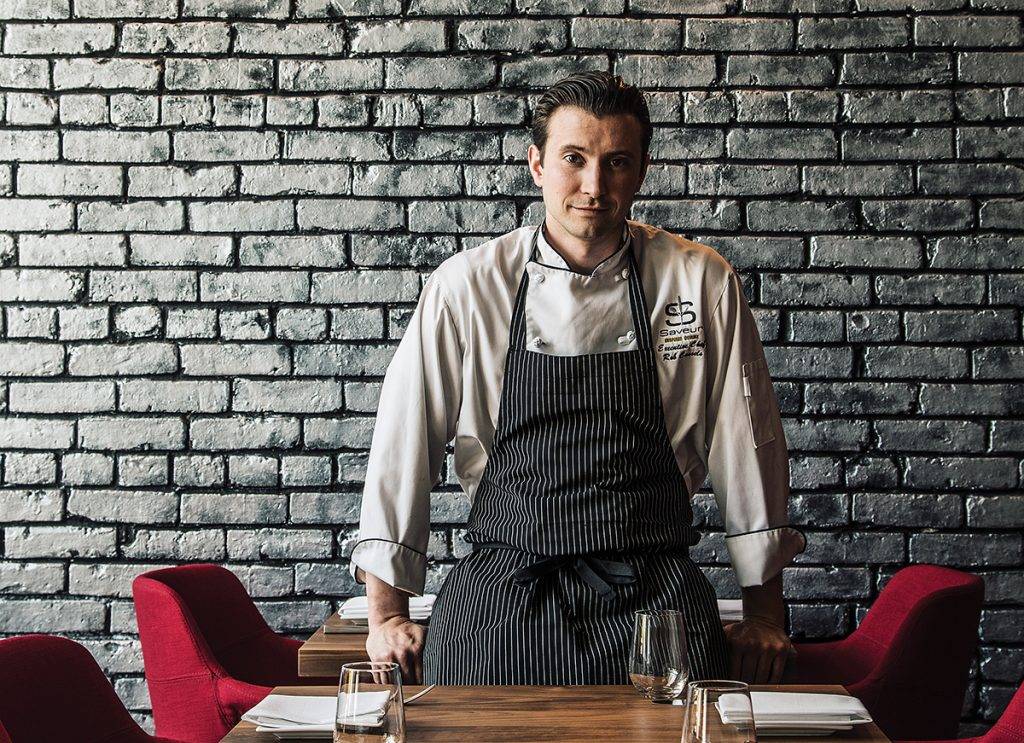 To choose YAM's Restaurant of the Year, our judges looked beyond the requisite outstanding culinary artistry and delicious food — they sought the innovative and unforgettable. Along with executing all the details that create a flawless dining experience, the winner had to demonstrate passion and support for the local food industry, and display consistency and excellence in every part of the business.
First Place: Saveur
Saveur is a small, 30-seat restaurant on the upper end of Chinatown that oozes big-city style.
An exposed brick wall, partly painted in shimmery pewter, soars to high ceilings punctuated with the bling of modern chandeliers. There are artisan-made black walnut tables with eye-popping red chairs to contrast with the charcoal walls that frame the open kitchen.
That's where you'll usually find chef/owner Robert Cassels, a charming 31-year-old with a warm smile and relaxed manner that belies the kind of technical, contemporary cuisine that is his stock-in-trade.
Cassels opened Saveur on a shoestring four years ago, doing much of the work on his own to turn the derelict boot factory into a fine dining room.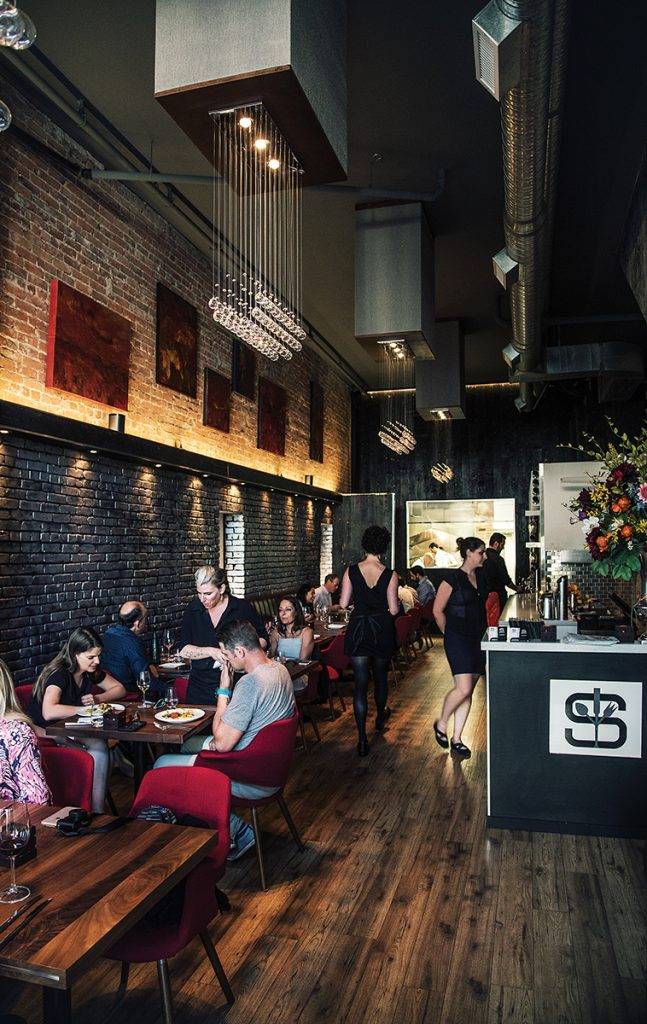 A recent refresh of the décor — with additions like noise-baffling ceiling panels and a living wall of herbs behind the bar — are a testament to the success he's had making Saveur a top table for discerning diners.
"Saveur really blew me away; lots of flavours I love and well-executed plates," wrote one of the chefs on our judging panel. "I like the exploration of local ingredients and the strong influence of modern cooking styles."
Cassels' foundation in French cooking and service began when he was a teenager, working in his godparents' French restaurant (the former Antoine's) in Victoria. Though largely self-taught, Cassels has developed his own style, influenced by stages in Paris and with the late Charlie Trotter in Chicago, then working with Victoria chef and caterer David Feys.
"I cook every service, which is quite rare," he says, noting his love of Island ingredients, especially seasonal vegetables. "My dishes are very component based — I like my sauces and purées, vegetable reductions and emulsions."
A great way to experience Cassels' creativity is through his five-course tasting menus, a journey through the fresh and wild foods of the moment, paired with local wines. A recent offering ranged from a raw marinated scallop with oyster emulsion and compressed cucumber to his local pork belly and octopus plate with black garlic jus, the Cowichan Valley pork brined for two days and slowly cooked for six hours in his "mother braise."
There's even an inspired vegetarian tasting menu (available with 24-hours-advance notice).
"I like my tasting menus to be a progression of flavours and textures," says Cassels. "I especially enjoy cooking with vegetables — they offer such extraordinary variation."
Or opt for the à la carte offerings — start with a snack of chilled soba noodles with miso mushrooms, a duck spring roll or crispy chickpeas with Parmesan and cilantro, then have his Asian-inspired beef carpaccio with cured egg yolk, local asparagus with leek ash and salsa verde, wilted mustard greens with wild mushrooms and grilled fingerlings or fresh Haida Gwaii pan roasted halibut with maitake mushrooms, nettle velouté and jalapeño vinaigrette.
You'll notice the local provenance of various menu items, from the Island farmers, foragers and fishers Cassels visits regularly to source his fresh vegetables, meats and seafood.
"I love wild foods — mushrooms, miner's lettuce, spruce tips — and my goal this year is to expand my reach to new small farms," he says.
Whatever inspires this hard-working and innovative young chef next will no doubt be delicious.
Second Place: Olo
The evolution of fine food and creative cocktails continues at OLO, the downtown dining spot devoted to all things Vancouver Island.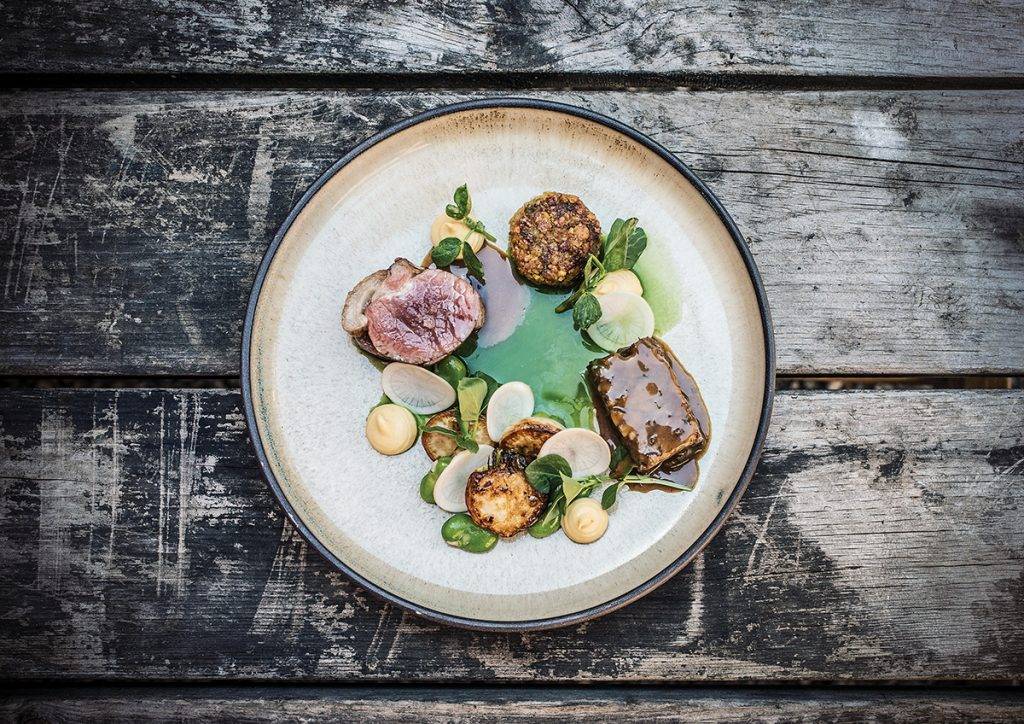 Chef/owner Brad Holmes directs every detail here, from sourcing the hyperlocal farm- and forest-to-table ingredients, to designing the restaurant's creative plates and even its distinctive fir veneer chandeliers.
In the kitchen, chef Mark Classen executes the seasonal à la carte and tasting menus, whether it's the charcoal-grilled sablefish collar, smoky salmon and beets with spruce yogurt or potato gnocchi with wild mushrooms, black garlic and snap peas.
Expect seamless service, fine dining and fresh food with some urbane Island style.
Third Place: Wild Mountain Food & Drink
Partners in business and life, chef Oliver Kienast and Brooke Fader opened Wild Mountain Food & Drink with one goal in mind — to showcase the finest local, seasonal, organic and wild ingredients and to support the people who produce them.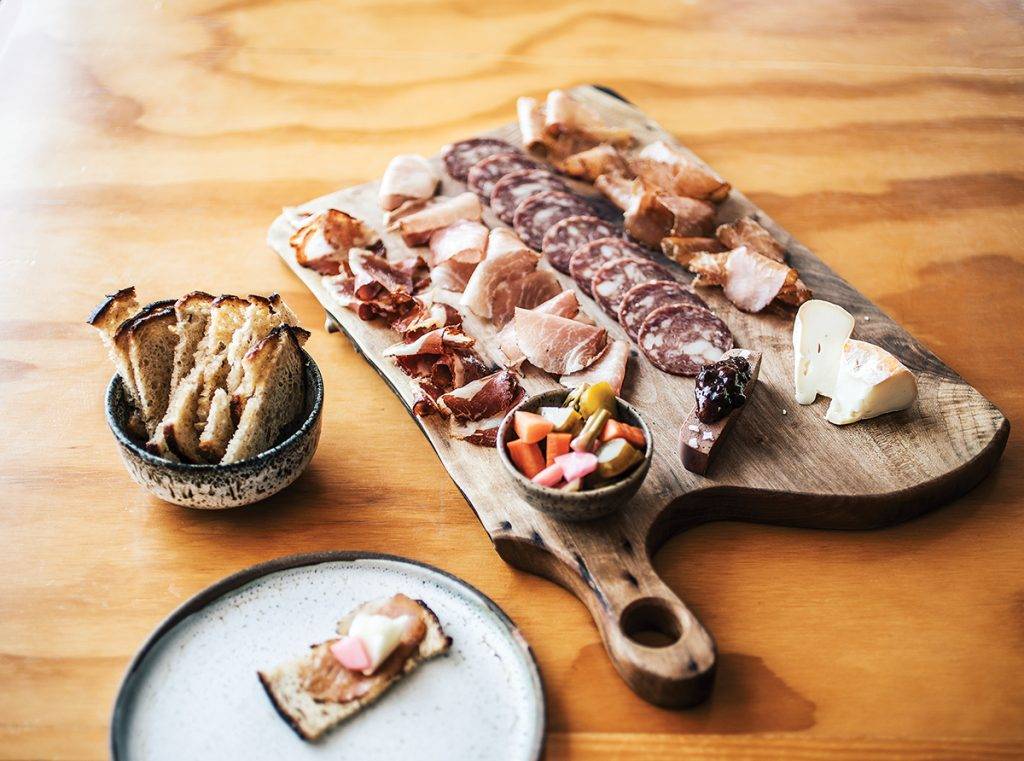 Whether it's the house-made charcuterie, featuring pork from Stillmeadow Farm, or the wild stinging nettle and asparagus soup with humpback shrimp and miner's lettuce foraged nearby, it's food with a true sense of place.
Set in a cottage overlooking the Sooke harbour, and surrounded by edible gardens, this is an inspired, chef-driven destination with a menu that's sure to surprise you.
---
This article is from the July/August 2019 issue of YAM.