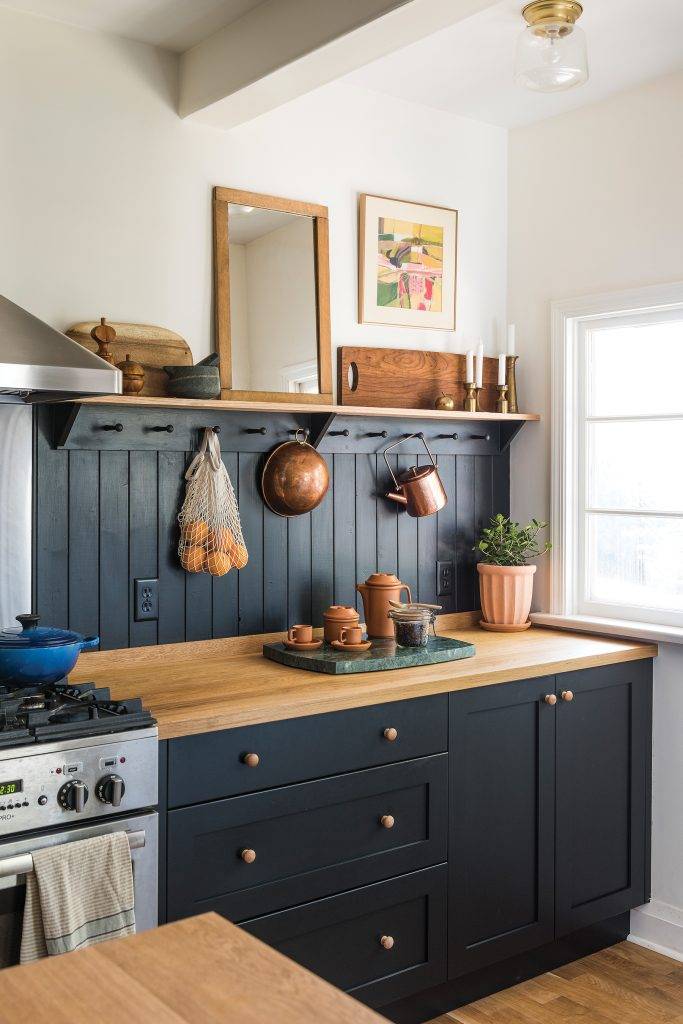 ---
What's old is new again in home furnishings. But how do you mix your fabulous found pieces with contemporary styling?
BY SANDRA THOMAS
Not so long ago, inheriting grandma's mid-century teak dining table or tufted velvet sofa would have meant a quick click over to Kijiji or a guilty trip to the transfer station. But suddenly those vintage pieces are looking fresh, exciting and surprisingly fashionable — yes, even in the most contemporary of homes.
"More and more customers want the warmth that vintage and antiques can offer but also like the cleanliness of modern," says Morgan Hass, owner of the Victoria-based virtual vintage shop What's Lost and Found. "It's what I'm seeing in magazines and in celebrity homes. People want rare items that aren't oversaturated."
In part, it's because we're craving something new after years of minimalist Scandi design. But there are also bigger cultural forces at play.
"Our lens has narrowed, and we're not travelling as much, so people are looking at their homes with fresh eyes," says Lorri McCrackin, owner and interior designer at Victoria-based Lorri McCrackin Designs. "They're wondering, 'How do I reuse the things I have?' They're also shopping more locally and at antique stores."
With a little digging, it's very possible to find quality pieces at affordable prices, especially given Victoria's plethora of great antique and vintage stores. But then what?
Better for the Planet
For some people, shopping at thrift stores and antique and vintage shops is a much-loved hobby, but for others, the idea of buying used couches or dining tables had never been a consideration until two major cultural shifts occurred.
One is our year of environmental disasters, which has made the message "reduce, reuse, recycle" more important than ever. Buying pre-owned items is one excellent way of keeping larger pieces of furniture out of the landfill.
The other is the global pandemic, and the way it forced supply chains around the world to grind almost to a halt. Among other issues, factories in countries producing consumer goods, such as China, closed when the pandemic began in 2020. Meanwhile, consumers forced into lockdown turned their attention to their indoor and outdoor spaces — and online sales soared. Once factories began to reopen, the demand for home furnishings far outweighed production and shipping capabilities, driving prices up and slowing deliveries down.
Hass says people often feel overwhelmed trying to think of ways to reduce their carbon footprint. "But if for every item they buy new, they buy something used, they'll realize that secondhand isn't second best, and that holds a lot of truth," she says. "Then they'll start that journey of realization."
Mix and Match
It's all in how you mix the pieces. Designers agree that adding some vintage pieces to contemporary décor adds interest to a room. "The whole modern/rustic and contemporary-meets-classic is in right now," says Hass.
---
McCrackin notes the scarcity of readily available furniture is forcing consumers to consider purchasing "found" items, possibly for the first time. Many people have turned to sites like Facebook Marketplace or are shopping at estate sales in search of furniture in good condition, which means they can shop locally and pick it up themselves to avoid shipping problems.
The problem is, even if someone falls in love with an antique or vintage piece of furniture, they try to imagine it in their contemporary home, and, because they're not sure what to do with it, often don't buy it. And that can lead to regret.
"That's what I try and help them with," says McCrackin. "I say, if you love it, let's make it work so you can use it and surround yourself with things you love."
Besides, says Hass, you really can't make a mistake when buying vintage or antique pieces when those markets are so hot right now.
"If you don't like it once you get it home," she says, "you can always sell it."
How to Mix Old and New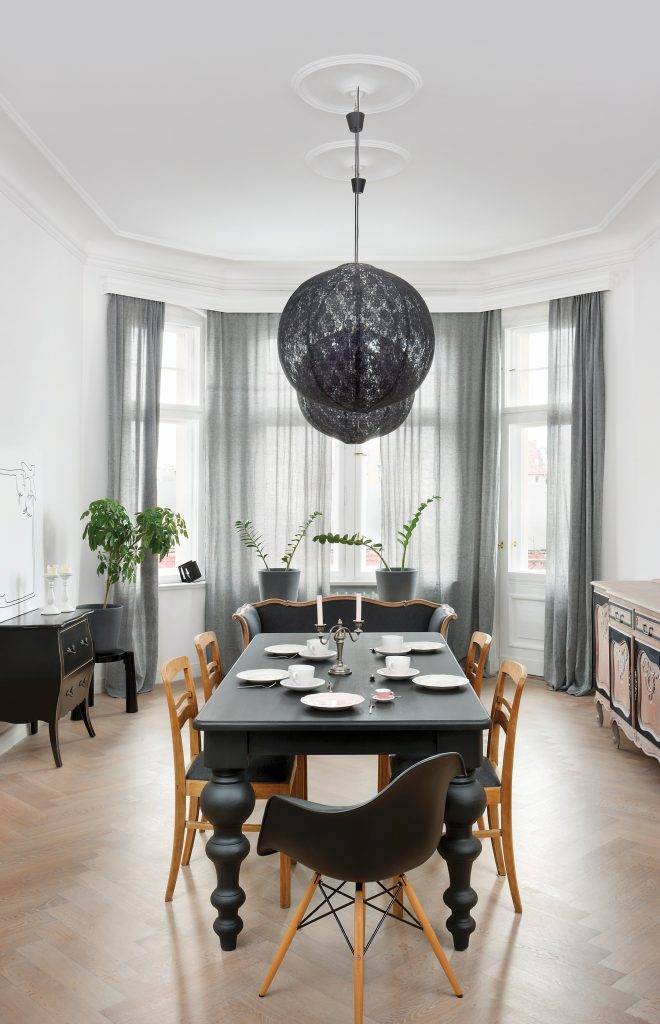 ---
Don't buy a piece just for the sake of buying.
"I buy things when I need them and tend to take my time finding them," says McCrackin. "If I go into an antique store, I want to have an emotional reaction to something. Those are the things I purchase."
Hass agrees and adds if you have a particular piece in mind, don't give up if you can't immediately find it. "That's the thrill of the thrift," she says. "Check out Facebook Marketplace, and go to antique and vintage stores, and if they don't have it, ask the owners if they know where you might find it."
Don't use too many pieces from the same time period.
To keep things interesting, consider mixing contemporary, antique and mid-century modern furniture and accessories, so long as it makes sense. McCrackin suggests finding pieces with the same colour wood tones. For example, a mid-century chair with walnut arms in the living room will complement an antique teak table in the dining room.
Surround an older piece with contemporary accessories.
Using an antique dining table as an example, McCrackin says it's important to surround a traditional piece with contemporary accessories so the style of the room flows with the rest of the home. She suggests pairing that antique table with clean lines, including upholstered or modern chairs, and a contemporary chandelier to create contrast, which, in turn, makes the room more interesting.
Limit the number of vintage pieces in a room.
"You don't want too much, but if you mix it properly, the result is high contrast and it's awesome," says Ben Brannen, principal designer and owner of Bespoke Design. And make sure to vary your art pieces: "You don't want them to match," he says.
Keep knick-knacks under control.
McCrackin says she recently worked with a client who had an emotional attachment to a collection of Hummel figurines passed down from her mom. "Who wants to look at a set of 15 Hummels?" says McCrackin, who instead created a display that incorporated just one of the porcelain figurines. "She still got the same emotional charge a group of them would give, but liked it a lot more than having a bunch of tchotchkes all over the place."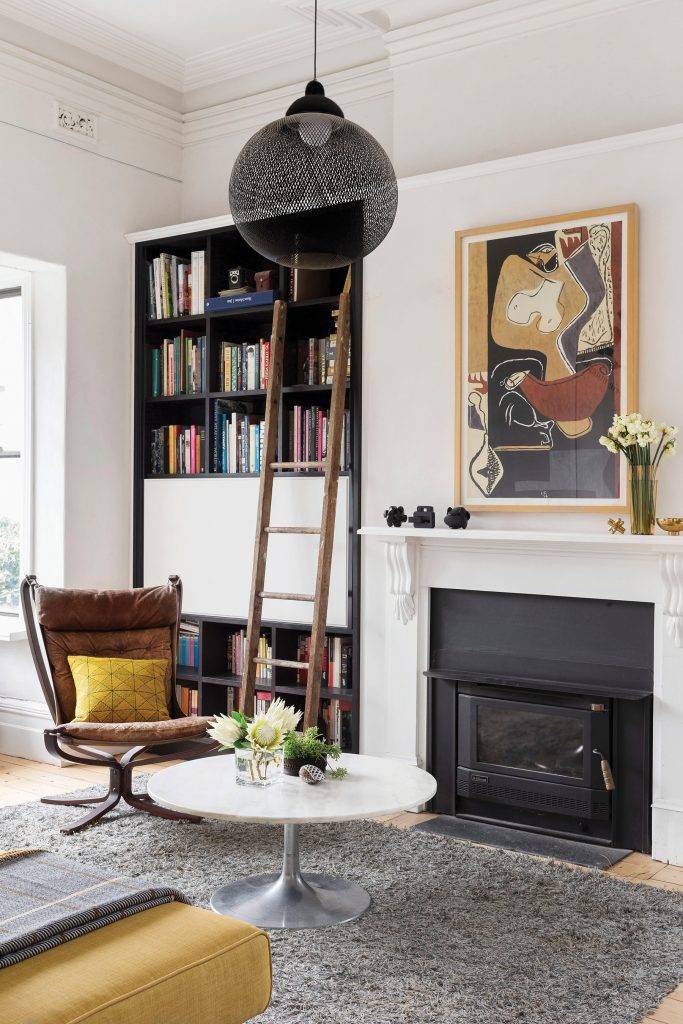 ---
Find new uses for old items.
McCrackin notes if you find an item used in a kitchen years ago, consider placing it somewhere else in the home. She adds a recent client fell in love with an oversized copper cauldron but didn't have the space in her kitchen to properly display it. McCrackin ended up placing it in her living room beside the sofa and filled it up with books and magazines, which the client loved.
Hass is also a fan of restoring found pieces and advises keeping an open mind when shopping for used furniture and accessories.
"With a little TLC, they'll be rewarded with a budget-friendly, beautiful piece that's esthetically pleasing," says Hass. "It's about trying to see the possibilities and looking beyond the imperfections."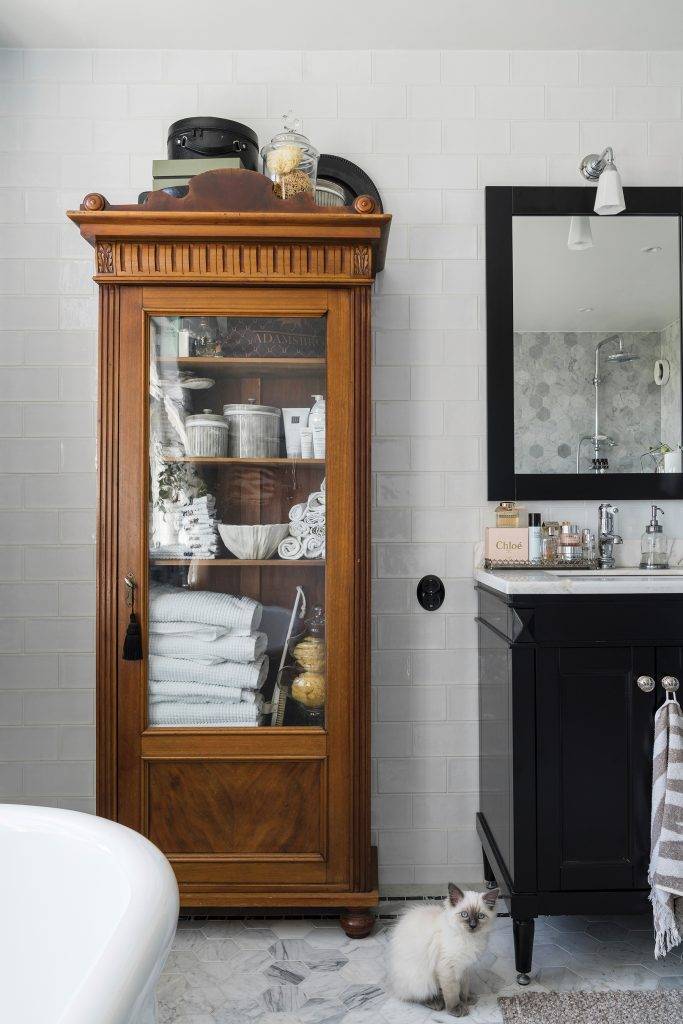 ---
Know your finds
Your found treasure is also a conversation piece, so you should know a little bit about it. Here are just some of the styles you are likely to find around Victoria.
Victorian
This refers to the jumble of overlapping revival styles — including Gothic, Italianate, Second Empire and Queen Anne — popular during the reign of Queen Victoria (1837 to 1901). Ornate, highly decorative and occasionally eccentric.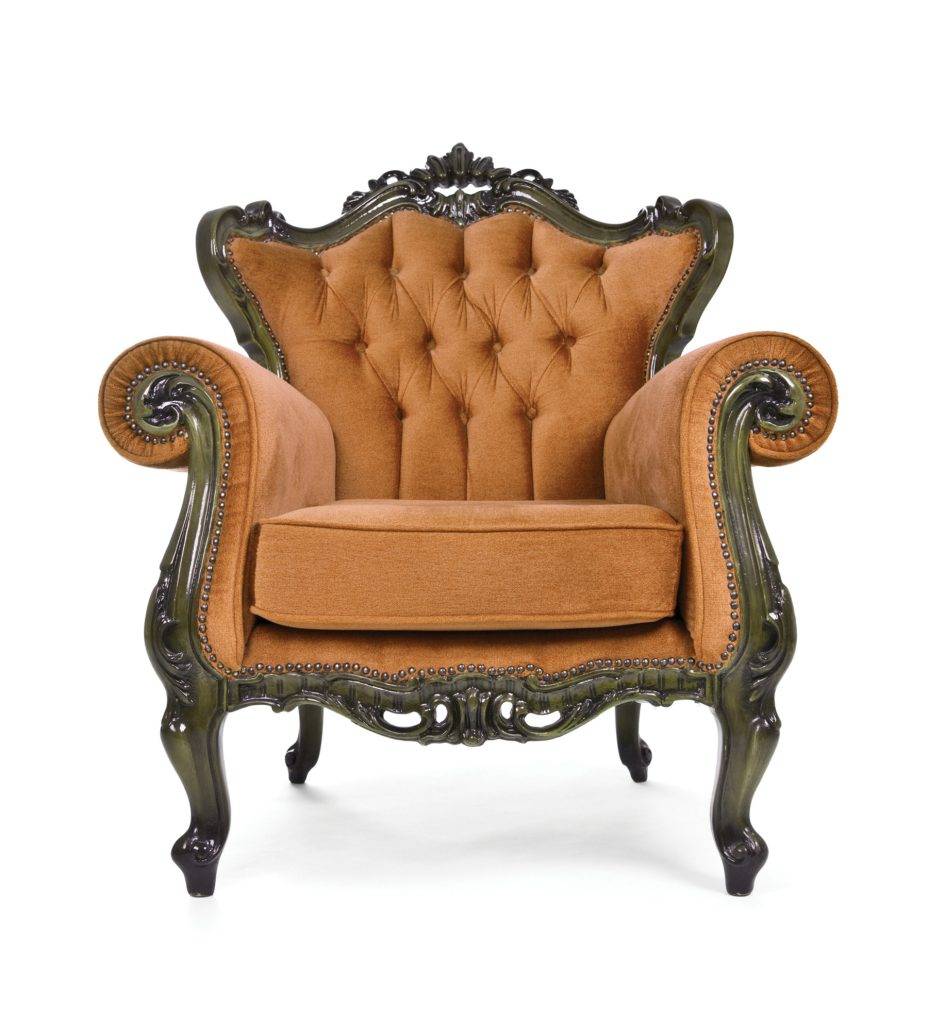 Antique
Anything more than 100 years old.
Vintage
A piece between 20 and 100 years old.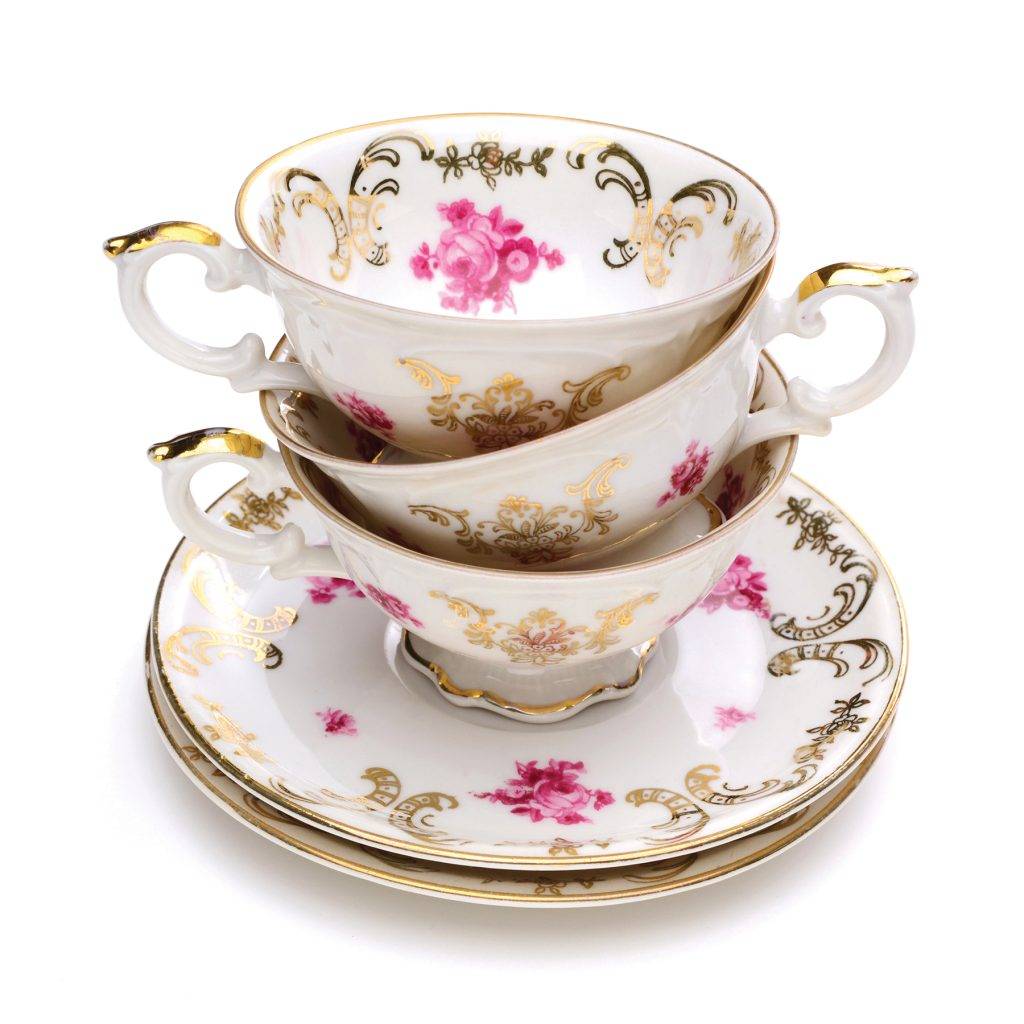 Art Deco
A design movement of the 1920s and '30s (also called Style Moderne) of sleek, sophisticated and anti-traditional elegance. It features rich colours, bold geometry, richly embellished designs and gleaming metal accents.
Craftsman
A North American architectural movement at the turn of the
20th century (sometimes called Mission or Arts and Crafts) that emphasizes simplicity of form, use of local materials and honesty in construction.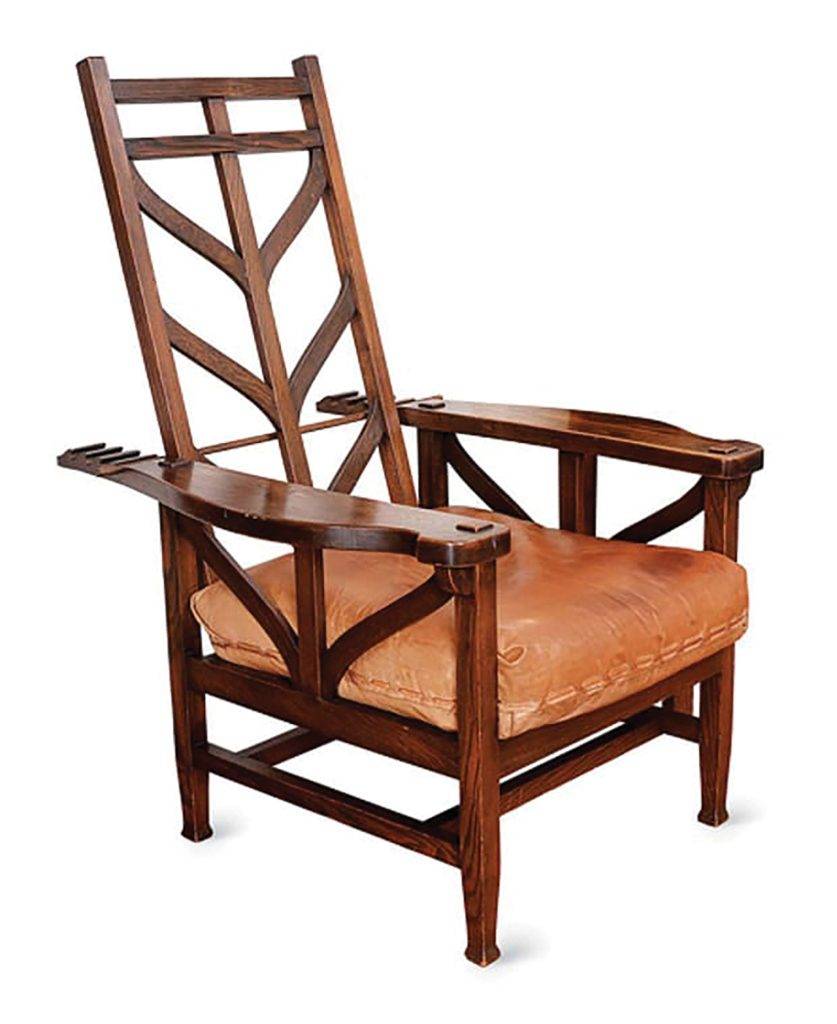 Mid-century modern
An American design movement closely associated with the period between 1945 through 1969. It features optimistic, sometimes futuristic, pieces in teak, glass, metal or colourful plastics. Think Palm Springs.
Thrift-store treasure
Basically, inexpensive pieces found in secondhand stores.