By Athena McKenzie & Gillie Easdon
Wander under moss-hung trees, tramp across windswept scenic bluffs, or amble along sandy shorelines — these West Coast excursions prove you don't need to rough it to reap the benefits of an invigorating winter hike.
---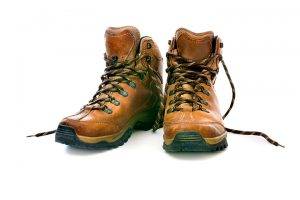 "Forest bathing" is a practice of mindfulness gaining popularity in these harried and stressful times. Inspired by the Japanese custom of Shinrin-Yoku, or "taking in the forest atmosphere,'' studies in Japan and Korea show it can lower stress and even boost the immune system. So take a respite from the seasonal socials, staff functions and family dinners — not to mention the holiday shopping — and get outside.
---
DESTINATION: East Sooke Park
THE DRAW
Offers West Coast wilderness and rugged coastlines.
DIFFICULTY
The trails range from easy to challenging, depending on which you choose.
WHAT TO KNOW
Start early and pack water — the inviting trails may tempt you to just carry on.
POSSIBLE WILDLIFE
The higher points are great vantage points to see bald eagles, turkey vultures and red-tailed hawks. On the beaches, watch for river otters or explore intertidal pools for periwinkles, goose neck barnacles and purple sea stars.
THE TRAILS
East Sooke Park is a West Coast gem. The Aylard Farm to Becher Bay trail is an undemanding stroll through open fields to a small beach and is only 300 metres each way — an easy destination for some nature therapy and a picnic.
---
One of the many posted trails from the Anderson Cove access takes you to Mount Maguire. This is a more difficult trail with steep portions and rugged terrain, but the payoff is worth it. The scenic viewpoint offers stunning vistas across the Juan de Fuca Strait over the forest of East Sooke Park.
Pike Road is the most westerly access to the park and to the Coast Trail. At 10 kilometres, the Coast Trail is a demanding trek that can take approximately six hours. However, it is an ideal venue to walk as far as you like and then turn around. There is so much to see, with the contorted arbutus trees, the petroglyphs and the crashing surf. It is an exhilarating walk that invites you to keep going. This tends to be the walk that people take out-of-towners on to show off as a proper West Coast introduction.
---
TRAIL ACCESS
Access the trails from one of three entry points:
1. Aylard Farm entrance > From Sooke Road turn left on Gillespie Road; turn left on East Sooke Road, then right on Becher Bay Road.
2. Anderson Cove entrance > From Sooke Road turn left on Gillespie Road, then turn right on East Sooke Road to reach the park entrance on the left.
3. Pike Road entrance > Continue past the Anderson Cove entry and turn left on Pike Road.
PORTABLE PROVISIONS
A consistent and delicious takeout choice is Macchiato Caffe & Paninoteca. The 780 Johnson Street location has a case full of stunning and healthy salads. The daily soups are exquisite, from crab chowder to roasted red pepper and tomato. For something local, sweet and unique, head down to Tout de Sweet Confections (1267 Fairfield Road) and purchase the camp heat (a small contained can for a small flame) and organic marshmallow sweetstacks to roast your own marshmallows, only improved by graham crackers with chocolate.
---
DESTINATION: Broom Hill Summit
THE DRAW
Features iconic panoramas.
---
DIFFICULTY
Expect a moderately challenging, well-marked dirt trail with steep inclines.
WHAT TO KNOW
For this walk, you should have footwear with a solid grip, as it can get a bit slick. It's also not the best call for those with bad knees.
POSSIBLE WILDLIFE
Cougars have been spotted in Sooke, so do stay alert. Deer are common and you may even see a Roosevelt elk.
THE TRAIL
The area around Sooke makes for a wonderful day of hiking. Broom Hill Summit is a moderate hill trek that takes around two to two and a half hours and rewards the hiker with time in a beautiful fir forest and resplendent views of Sooke Basin and sometimes, when it is particularly clear, Port Angeles. Stunning old-growth trees are also found on the south-facing slope.
---
TRAIL ACCESS
From Otter Point Road, turn onto Burr Drive, then left onto Petemar Road, right onto Blanchard Road. Parking is available at the top of Blanchard.
BEST BITES
Two hot spots for food to follow a bit of a Sooke walkabout are Route 14 on Sooke Road, with its wide range of offerings, from wings to duck, from quinoa salad to baby back ribs, and Wild Mountain on Maple Avenue, with food as breathtaking as the views you just took in.
PORTABLE PROVISIONS
The renovated Caffè Fantastico at Dockside Green (398 Harbour Road) has a fantastic deli that includes a "pannier picnic" — a trio of charcuterie, two cheeses and pickled asparagus laid out on brown wax paper, then carefully rolled, with the edges tucked in and tied with twine. All you need to do is find a flat area, table, ground or rock, and unroll for a delicious picnic. Pick up a fresh baguette from adjacent Fol Epi and you're set.
---
DESTINATION: Gowlland Tod Provincial Park
THE DRAW
Enjoy primeval forests and sweeping views.
DIFFICULTY
The trails are easy to moderate, groomed and well-marked with some gradual hills.
WHAT TO KNOW
The longest trail takes three to four hours, so be sure to leave plenty of daylight. Do bring your own water, as potable water is not available in the park.
POSSIBLE WILDLIFE
Birds that frequent the area include blue herons, bald eagles and Peale's peregrine falcons. Also keep your eyes open for river otters, blacktail deer and red squirrels.
---
THE TRAILS
This provincial park offers 25 kilometres of trails for day use, allowing you to choose your own adventure. Each trailhead has signage for the multitude of options.
The hike to Tod Inlet offers the easiest trail, leading you through the lush forest above Tod Creek before bringing you down to the inlet near Butchart Gardens. Overlooking the calm waters of Tod Inlet makes for an ideal spot for a winter waterside picnic. This gentle hike also serves up a bit of history, passing through the old settlements of the Vancouver Portland Cement Company, which operated in the area in the early 1900s. Because the main trail to the inlet has a gradual descent, you will be required to walk uphill on the way back. If you prefer to do a loop, there is a route back that follows along the creek, but it does have much steeper uphill sections.
---
The Caleb Pike and McKenzie Bight trailheads are more challenging, but yield old-growth forests of Douglas fir and incredible views once you reach the shores. The trails are well maintained, with many lush ferns and cedars.
From the McKenzie Bight trailhead, consider the 6.2-km loop to the bight, a ramble through mossy maples and firs, past a waterfall, to the shoreline, the ideal tranquil spot to turn over rocks to look for small crabs, and watch eagles.
The Jocelyn Hill loop, which starts at the Caleb Pike access, takes one through arbutus and Garry oak groves, along the bluffs, providing airy views of Saanich Inlet.
The trails accessed at McKenzie Bight and Caleb Pike also feature cross trails that take one over to Mount Finlayson in Goldstream Provincial Park. The latter, whose front side is moderate to difficult, presents a lovely winter hike down the back that is easy to moderate.

TRAIL ACCESS
The park has three trailhead access points: Tod Inlet, McKenzie Bight and Caleb Pike. The Tod Inlet access is located near Brentwood Bay, off Wallace Drive; McKenzie Bight access is located off Ross Durrance Road, off Willis Point Road; and the Caleb Pike access is on Caleb Pike Road, off Millstream Road near Langford.
BEST BITES
After you explore Gowlland Tod Provincial Park, duck into MOSI Bakery, Cafe and Gelateria on West Saanich Road — though this gem also has picnic boxes, if you order the day before. Its mouth-watering menu delivers, and the soundtrack is always the hum of happy people eating well together.