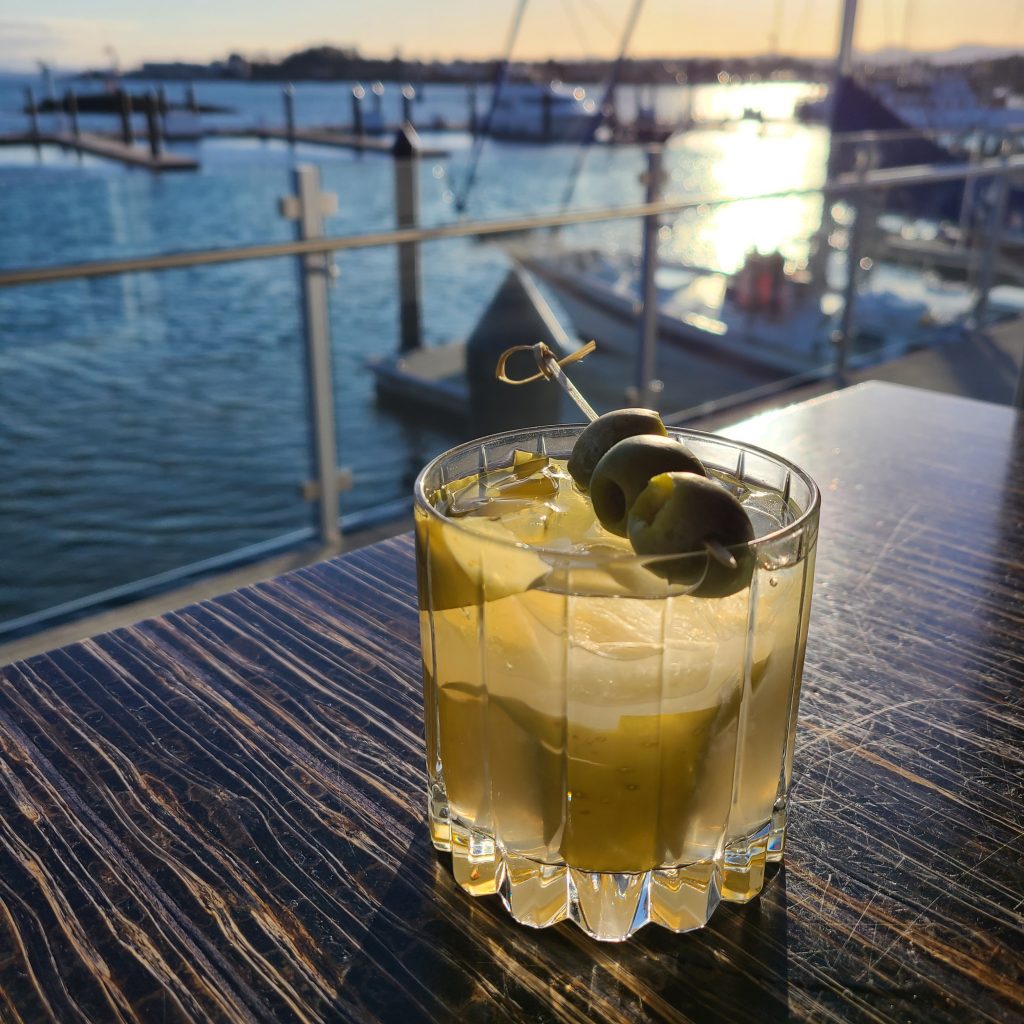 This cocktail is meant to represent the salt in the sea and the air. It combines the classic refinement of a gin martini, with the laid back, casual style of a highball.
Finish it with olives on a skewer to highlight the briny aspect — an optional touch is the pickled bull kelp, if that's something you have access to.
From Vincent Vanderheide, Beverage Director at Boom + Batten.
Ingredients
1.5 oz sheringham seaside gin
.5 oz esquimalt dry vermouth
juice of half a lime
.5 oz rootside cardamom tonic syrup
soda
Directions
Fill a 12oz rocks glass with ice, add all ingredients and stir briefly.
Finish with a skewer of pitted castel vetrano olives and pickled bull kelp traced along the inside of the glass.