By Aldyn Chwelos
For the sisters behind Ay Lelum — The Good House of Design, a second-generation Coast Salish design house, their work is all about continuing their parents' legacy and documenting their oral history. Aunalee Boyd-Good and Sophia Seward-Good grew up in the industry — their parents ran a design house in the 1990s — and their art has remained a family process. The artwork for their designs is created by their father and brother, while their mother is instrumental in designing the garments themselves.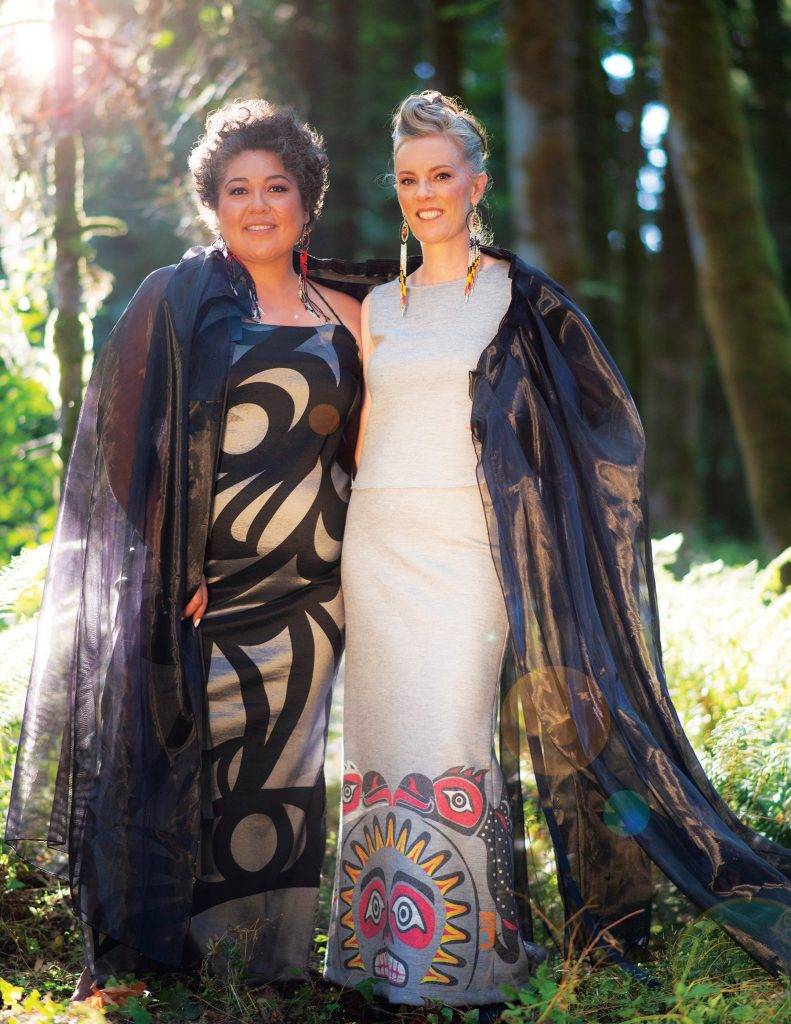 "What we do allows us to work with our family and to learn more from our father and mother, more of our history and our traditions and our laws," says Seward-Good. "And we're able to incorporate that into a modern art form and storytelling."
"And we're able to document so that the next generation has access to it," adds Boyd-Good.
They use non-ceremonial artwork so that everyone can wear their designs, and their work covers a wide range from ready-to-wear to couture.
"We found that many people want to purchase from artists, but not everyone has the ability to purchase high-end works of art," says Boyd-Good. "Our parents did that as well. They had everything from a T-shirt to a high-end cape."
When Boyd-Good and Seward-Good prepared for New York Fashion Week last year, they began with music. Each collection they create is developed in tandem with a song, sung in Hul'q'umi'num', and inspired by their family's stories.
"We envision the garments while we write the music," says Boyd-Good.
"Oftentimes, we have a bit of the music before we have the fabric," adds Seward-Good. The musical story informs them as they develop the fabric and shape the garments. "We literally listen to the new songs on repeat."