We've been searching for where to buy stylish masks in Victoria and we know many of you have too! Here is a guide to where to purchase beautiful, often handmade, cloth masks that support a local business.
Know another shop to add to the list? Connect with us on instagram @yam_magazine and we can add them to this guide.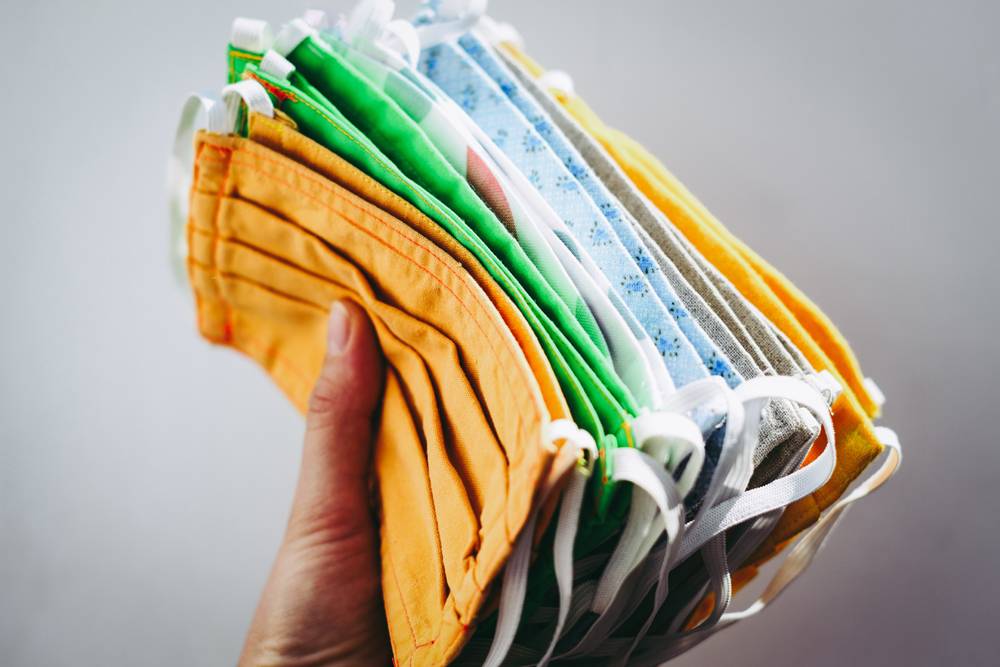 Leisure
Local womenswear brand, Leisure, has launched a new business making masks with their high-end fabrics and popular prints. The masks are made with one layer of medical fabric and one layer of cotton or linen, which can have fun and stylish prints.
http://www.leisure-thebrand.com
House of Jimbo
House of Jimbo is a design studio run by Jimbo, a drag queen and their collective of artists. House of Jimbo sells casual masks and drag-inspired masks. They also sell mask filters!
Lazy Susan's
Lazy Susan's is an eclectic local shop that loves curating hand-made, re-purposed, and vintage goods. They sell masks created with vintage and re-purposed materials.
Visit Lazy Susan's on Facebook
Leka Design
Leka Designs on upper Fort Street sells handmade cloth masks to order. All of Leka Designs clothing is made in the Fort Street location. You can even see the sewing room where your mask will be made.
Smoking Lily
Smoking Lily sells handmade, simple cloth masks that are sewn and silk-screened in-house by a handful of talented women who believe in making quality goods.
Korinne Vader
Korinne Vader Handmade Goods is a small line of women's clothing hand-cut and made in Victoria. Their cloth masks are made from 2 layers of neutral colour of quilting cotton and a heavier weight tight weave cotton in the middle. They come in three sizes: small, medium and large. (And they sell masks for kids!)
Anian
Anian is a local company creating high-quality garments with the environment in mind. Their re-usable masks have adjustable straps for a snug fit, the materials are both moisture-wicking and antibacterial to enhance protection.
For each mask, you purchase one will be donated to Sea to Cedar for distribution to remote and vulnerable communities of Northern Vancouver Island and the South-Central Coast of BC.
Amelia Lee Boutique
Amelia Lee has two locations in Victoria and they sell fabric masks with a unique design made in Vancouver. One strap goes around your head and the other is fully adjustable. They also sell masks made for kids.
Departures Travel
Departures Travel in Oak Bay, although not a clothing shop, is selling handmade masks to raise money for the Victoria Hospitals Foundation. Your donation will even be matched up to $200,000!
http://www.departurestravel.com
The Kindness Factory
The Kindness Factory started with three locals who were laid off due to COVID. They turned that negative into a positive by creating a business sewing and selling masks. You can now order and pickup masks at their new office on Hillside Ave.
http://www.thekindnessfactory.com
Bodacious
Bodacious Lifestyles Inc. is selling Canadian-made cotton masks in a 3 pack and have some beautiful Grizas linen fashion masks from Lithuania coming in soon as well!
High Road Clothing at Tulipe Noire
Tulipe Noire is located on Oak Bay Ave and YAM followers are raving about the high-quality face masks by High Road Clothing that can be found there!
Jenn's Mask Studio
Local creator Jenn Culley crafts brightly patterned face masks that can be picked up three ways: At the Goldstream Market on Saturday's, by placing an order through her page, or by purchasing a pre-made mask from Free Spirit Botanicals on Johnson Street.
http://www.facebook.com/JennCulleyDesigns/
Sapphire Day Spa
The locally-owned spa sells west coast masks in a variety of materials – including silk!
Showgirl Sparkle
Custom masks from a local maker with a rhinestone and sparkle style. You can make a custom order and request local pickup as an option.
http://www.showgirlsparkle.com
Enjoy this guide for where to buy stylish masks in Victoria? Connect with us on instagram @yam_magazine and tag us in your stylish mask!
Continue reading…. Cowichan Valley Wine Tour is Back