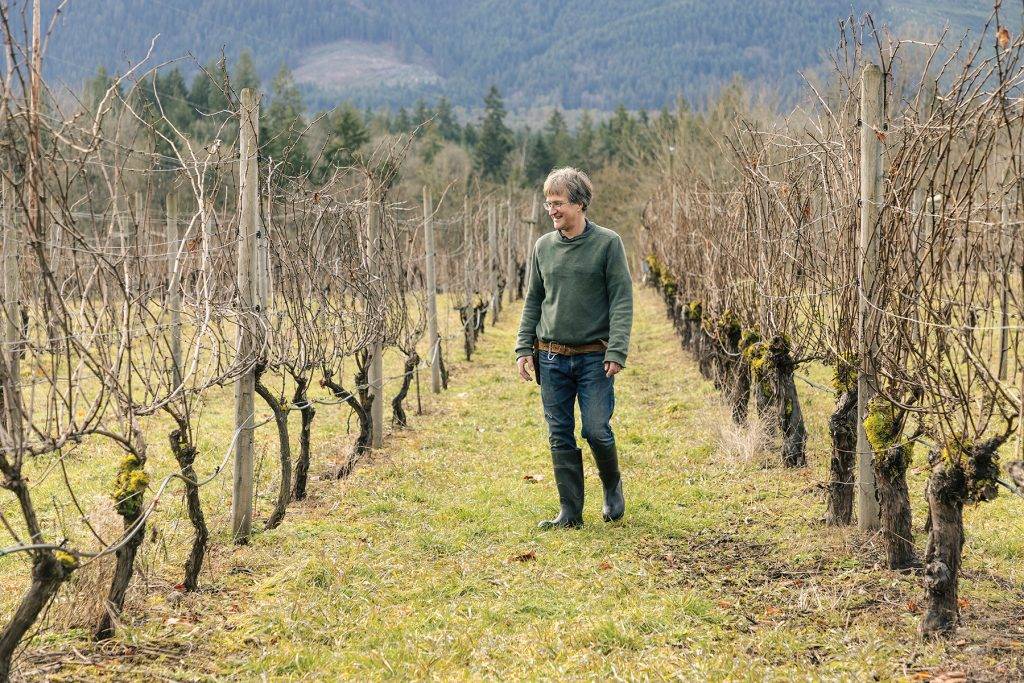 BY JOANNE SASVARI
Floral, Peachy, Sippable, Easy.
Ortega is not a noble grape. Nor is it fashionable among wine connoisseurs. But here on Vancouver Island, we love it anyway.
"Ortega is the signature white grape of the Cowichan Valley," says Lorin Inglis, general manager of Enrico Winery, where Ortega is the best-selling variety they produce. "It talks about the Cowichan Valley. And each winemaker has their own twist on Ortega."
"This is not a complex wine. This is an enjoyable-on-your-patio wine," adds Bailey Williamson, winemaker at Blue Grouse Estate Winery. "It just doesn't have the level of complexity of Viognier or Chardonnay. But wine doesn't all have to be like that."
What grows here
If you're unfamiliar with Ortega, that's because it is not one of the classic vitis vinifera grape varieties like, say, Riesling, Chardonnay, Merlot or Pinot Noir. It is instead a cross between two other little-known grapes, Müller-Thurgau and Siegerrebe, and was developed in Germany in 1948. So-called "crosses" are designed to thrive in marginal climates and resist disease.
That's why you see Ortega planted in England and parts of Germany, places that are right on the edge of where wine can grow.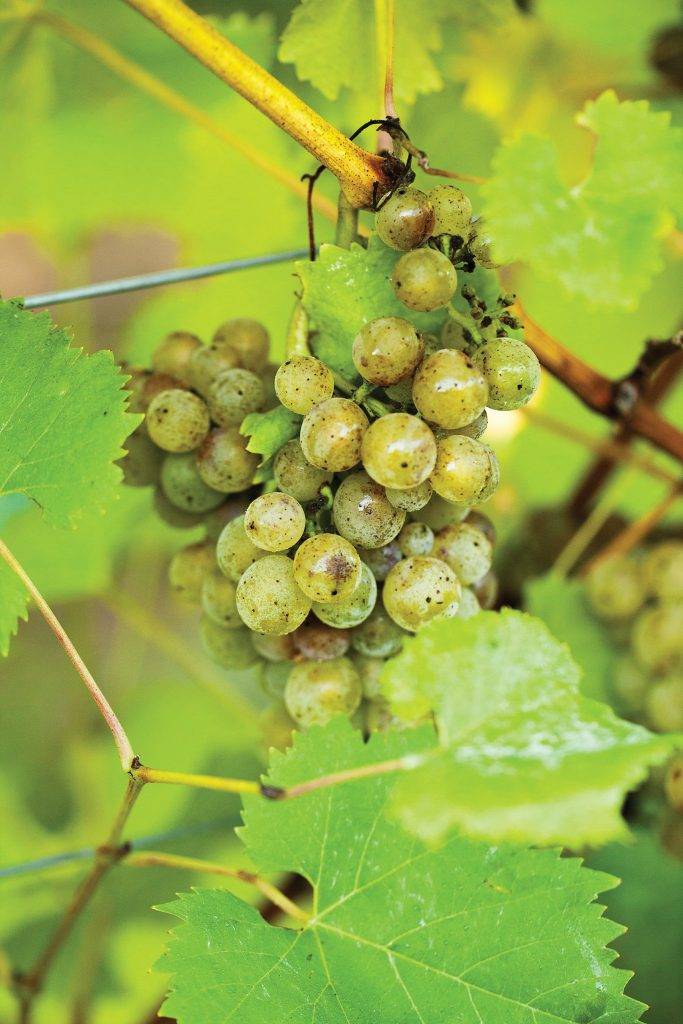 Ortega came to the Island as part of the Duncan Project, an experimental planting in the 1980s to see what, if any, wine grapes would thrive here. Many of the vines were planted at what is now Vigneti Zanatta in the Cowichan Valley.
"We started with the Duncan Project, and the Ortega came from the Becker Experiment in Summerland," says Jim Moody, co-owner and head winemaker at Zanatta, who joined the winery in 1991. He recalls that they had a five-acre plot planted with "oodles of varieties," and says, "Over time I pulled them out and planted it with Ortega. It was one of the varieties that my late father-in-law [Dennis Zanatta] really enjoyed."
Blue Grouse's Ortega was also part of the Duncan Project. "Hans was foresightful," says Williamson, referring to Hans Kiltz, who bought the test site in 1988 and selected vines he thought would succeed in the Cowichan. "He wasn't growing Merlot in a region that wouldn't grow it. He planted what grows here."
Enrico Winery opened about two decades later and only planted its first vines around 2004. Among them were Ortega and other reliable crosses like Petite Milo. "The importance of hybridized grapes in our region is the disease resistance," Inglis says. "You've got a cool-climate, disease-resistant grape that tastes delicious? Why not do it?"
What goes together
Wine snobs may be dismissive, but those who love Ortega love it a lot.
"For me, I like it because it speaks to that whole thing of what grows together, goes together," says Williamson, who notes that Ortega pairs exceptionally well with local foods like halibut, spot prawns, oysters and Dungeness crab. Adds Moody: "It's quite aromatic. I like it for its food-pairing abilities, with seafood and Asian food."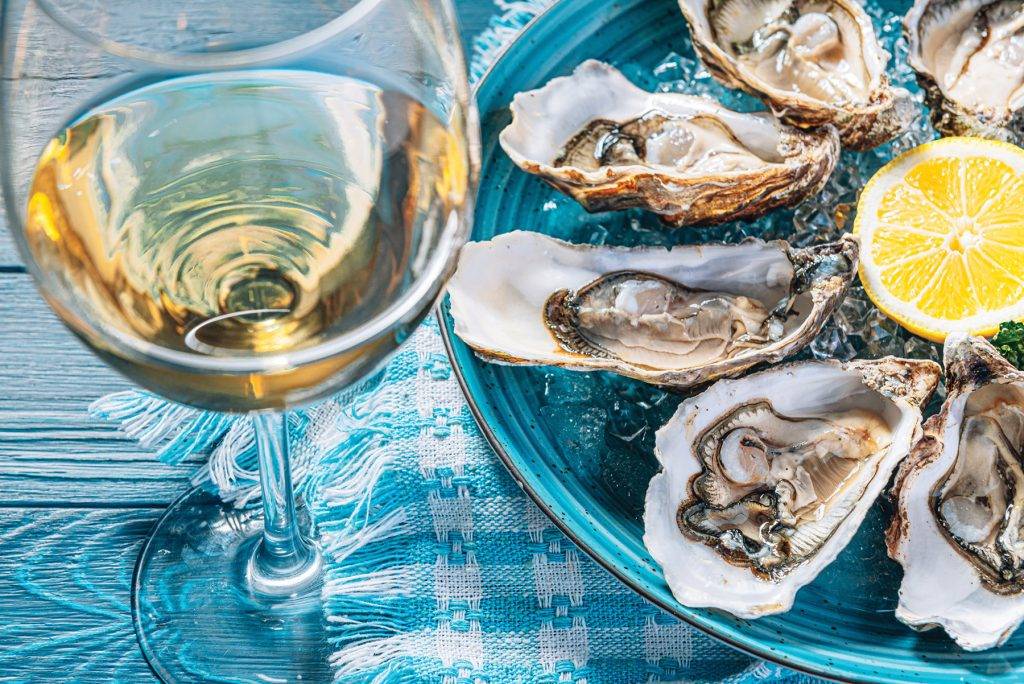 Ortega has a delicately floral aroma of orange blossoms and jasmine, and the juicy flavour of melons, gooseberries and stone fruits such as peaches and nectarines.
It is medium-bodied and low in acid, so you don't get the mouth-puckering citrus notes you get in some cool-climate wines. Some years it develops savoury notes, even a hint of petrol or minerality.
Consumers love it for its easygoing flavour; winemakers love it because it grows well in a region that can be challenging for many grapes.
Although the Cowichan Valley has a warm climate and plenty of sunshine, it lacks the heat units that many grapes need to ripen fully. "You have to be careful when you're planting red and white grapes for that reason," Inglis says. "Ortega is a proven grape for the region."
Its thin skin does make it prone to moulds and mildews. Even so, Williamson says, "It always worked here, and it seemed in the early days on the Island that everybody had some planted."
"It's a bit tricky to grow, but it's reliable," Moody says. "It's what grows outside my front door. I love it. I prefer it to Pinot Gris. There's more going on with the Ortega. There can be a bit more aromatics with it."
What we like to drink
Ortega can also be a lot more interesting and complex than its reputation suggests.
"It's not a white Burgundy you have to chew over because you paid a ton of money for it. It's not pretentious. It's a wine you can sit down on your patio and enjoy. But saying that, Ortega can age really well for 10, 12 years," says Moody, who has been using different yeasts and techniques to create a deeper, richer-textured Ortega.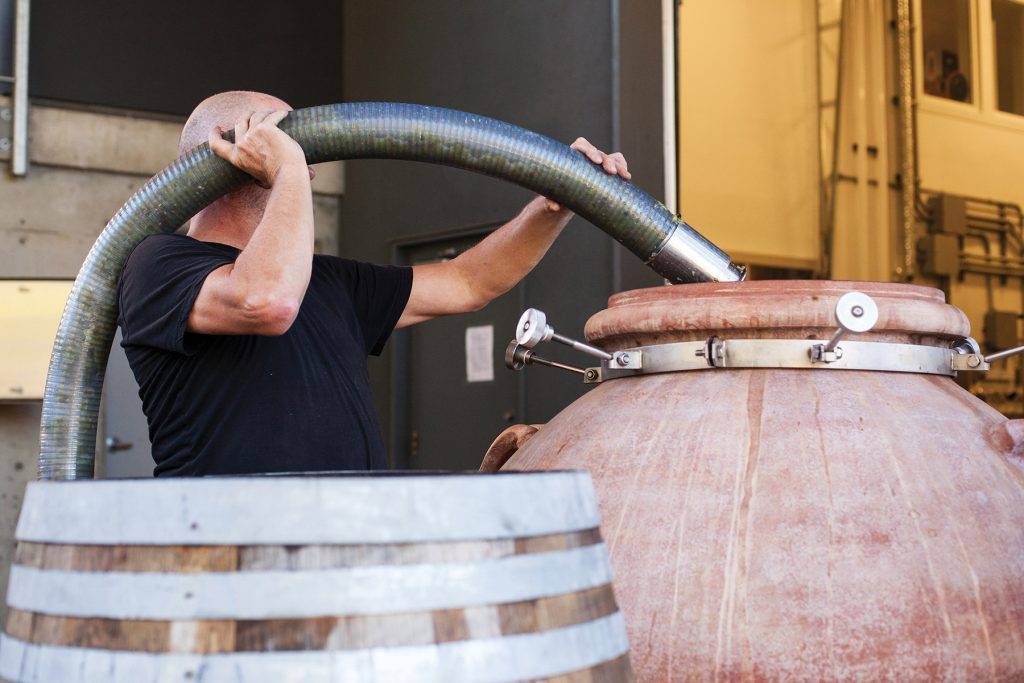 At Blue Grouse, Williamson has made an orange Ortega wine using a clay amphora. (Orange wines are white wines fermented on the skins and tend to have less fruit and more savoury flavours.) "It was really interesting," he says. "I would equate it more with a fino sherry, lots of interesting aromas that don't really translate to the palate. Bone dry."
Enrico Winery, meanwhile, produces an oaked Ortega as well as the unoaked Tempest Ortega that won the Lieutenant Governor's Award of Excellence in 2015 and a silver medal in 2020. With the oak, Inglis say, "You get more butter and vanilla — it becomes more delicate."
At the end of the day, though, what we love about Ortega is its simplicity and easygoing drinkability. As Williamson says, "Friday afternoon I want something in my glass that's not complicated because it's been a long week."
Tasting Notes
Ortega pairs beautifully with seafood and Asian dishes; its soft floral, fruity character and slight sweetness play well with spices, though may be overwhelmed by really rich, creamy dishes. Try it with grilled prawns, shucked oysters, fish 'n' chips, sushi, pad Thai, crab cakes and similar dishes.
Blue Grouse 2020 Estate Ortega
Medium bodied, well-balanced, orange blossom, lychee, some savoury notes.
Vigneti Zanatta 2020 Ortega
Fruity, floral, apricot, melon. Refreshing and well-balanced.
Enrico Winery 2020 Ortega
Fresh, light, juicy, floral with flavours of nectarine and melon.