The 5 Best B.C. Wines for Valentine's Day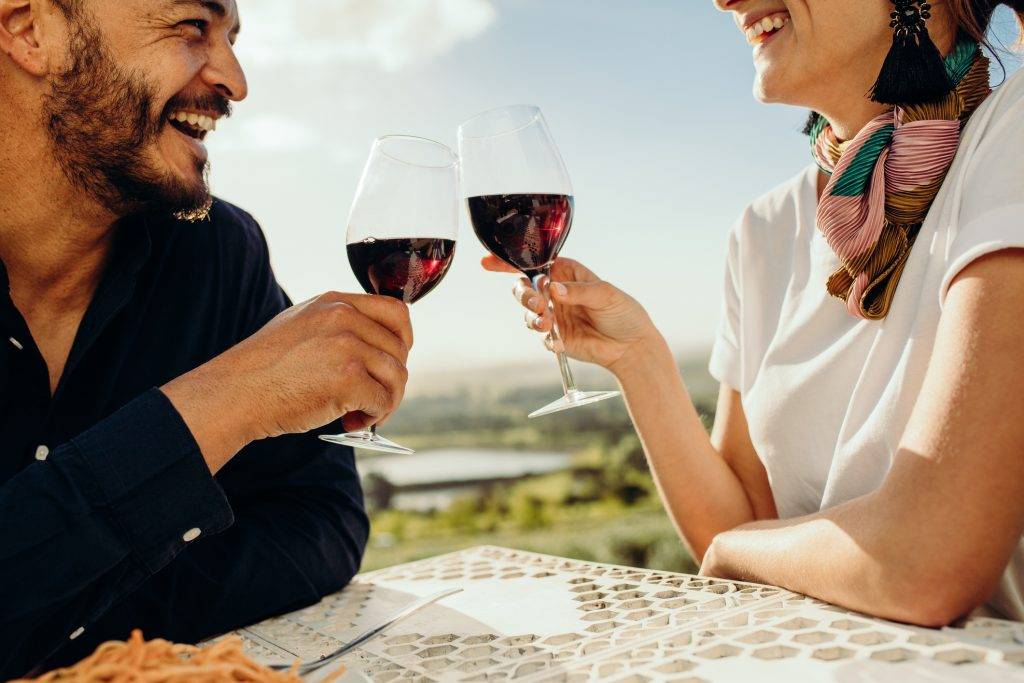 Whether you're sipping solo or imbibing à deux, let these B.C. wines inspire you on Valentine's Day.
Emily Henderson, partner, general manager and curator of wines at Bodega Bar offered YAM some insight into her favourite wine choices for lovers.
All wines listed are from relatively small producers that are passionate about making really good wines.
Fun fact: The Pinot Noir grape is nicknamed by some as the "heart-break grape" because it's tricky to cultivate. It has thin skins so it's susceptible to disease and frost, etc. But when it works, it's so amazing!
We hope you taste the love in their wines! Cheers!
Volcanic Hills 2019 Bubbly Rosé
Grown in West Kelowna, BC
hand harvested 100% estate grown Pinot Noir
light skin contact, stainless steel fermentation
strawberry, raspberry, rhubarb, grapefruit & cranberries, dry, gentle bubbles
Pairs well with good company, excited conversation, and works with or without food!
Available at Spinnakers James Bay in Victoria, B.C.
Lock & Worth 2018 Semillon
100% semillon grown on the Losthorn Vineyard in Okanagan Falls BC
hand picked
raised in neutral French oak & stainless steel tanks
untuned and unfiltered
warmer vineyard, picked early to retain acidity
citrus, minerality, savoury herbs, green tea, some salinity & tropical fruit notes
Pairs well with hard cheeses. Briny foods bring out the wine's tropical notes.
Adventure and risk-taking are good for love — next time you reach for a bottle of Sauvignon blanc, or Pinot Grigio, try this instead.
Available at Vessel Liquor store in Victoria, BC
Liquidity 2018 Estate Chardonnay
Grown in Okanagan Falls BC
hand picked
lightly oaked (less than 15% new French oak)
pear, peach, lemon meringue pie, creamy yet crisp. Tastes like a morning breeze through the bedroom window.
Pairs with creamy seafood pasta, grilled fish, prawns in garlic butter, Eggs Benedict, in bed.
This is a nuanced Chardonnay, the fruit is the focus, with the oak & lees adding notes of pastry in the background. Even if you think you don't like Chardonnay, you will like this one.
Available at the Strath Liquor store in Victoria, BC for
8th Generation 2018 Pinot Noir
Grown in Summerland, B.C.
grapes are crushed & fermented on skins
wine hibernates unfiltered for 12 months in new & old French oak for a subtle oak taste
cherry, plum, hints of spice, cedar notes, smooth long finish with gentle tannins
This wine drinks easily on its own, but also pairs well with vegetarian dishes, especially anything with mushrooms & goat cheese, truffle, duck.
This is a gentle & elegant expression of Pinot Noir.
DaSilva 2015 Syrah Malbec
Grown in Oliver, B.C.
crushed & fermented in 1/2 ton OTFs
barrel aged 36 months in 50% toasted American oak & 50% French oak
blueberry compote, chocolate covered cherries, raspberry tea, soft dark fruits, soft tannins & acidity
tastes like summer love, lake swimming, ripe blackberries, but cozy enough for the couch on a cold February night too
Pairs with meat sauce, roasted pork, ricotta on toast, chocolate.
Sold out at the vineyard, but still available at the Tapa Bar in Victoria, B.C.