This summer, take the winding country roads and discover one of the world's most exciting wine regions, right here at home.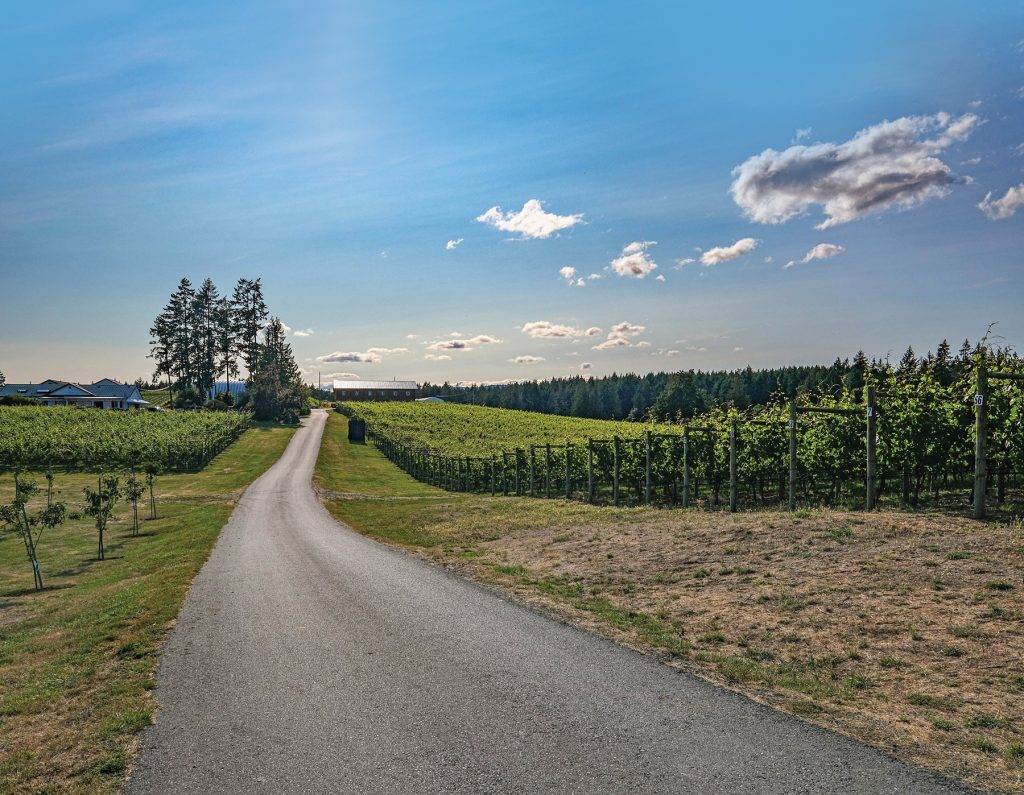 ---
BY JOANNE SASVARI
A rocky wedge of land right on the edge of where grapes can thrive, Vancouver Island may seem like an unlikely place to grow wine, or at least good wine. But the fresh, crisp, delicately aromatic vintages produced here are exactly what the rest of the world is craving, and what so many climate-battered wine regions can no longer make. That makes the Island one of the most promising and enticing wine regions on the planet.
So while Bordeaux or Napa may beckon, this summer of high gas prices and relentless airport lineups is the perfect time to explore what's in our own backyard.
What you will discover is not one, but several, mini wine regions where country roads wind through beautiful scenery to small, charming family-owned operations. The ocean, mountains and forested parks are never far away. Neither is exceptional farm-and-forest-to-table dining that proves the old adage, "what grows together, goes together."
Beautiful scenery, great food, fantastic wine, no flights or ferries involved? Could there be a better way to spend a summer vacation? Here's how to start planning your Vancouver Island wine escape.
Cowichan Valley
Although all of Vancouver Island is considered a single wine region, the Cowichan Valley is a sub-region unto itself, and the best place to start discovering Island wines. It is where the first vines were planted, where the greatest investment has been made, and where you will find the biggest concentration of wineries.
Besides, it's right on Victoria's doorstep, so you could easily make it a day trip, if you really wanted to.
The Cowichan Valley wine region is just south of Duncan and north of the Malahat, in a sheltered growing environment that protects vines from frost and storms. The growing season is long and warm and dry; it's not hot enough to ripen big reds but perfect for delicate whites, and for visitors who want to explore in comfort.
The first wines made here were crafted from loganberries in the 1920s. True winemaking began in the 1980s with the government-funded Duncan Project, which found Pinot Gris, Auxerrois and Ortega to be promising varieties.
As the climate has warmed, more and more grapes are beginning to thrive, including Burgundian Chardonnay and Pinot Noir. Several wineries also produce a signature, prosecco-style sparkling wine known as "Charme de l'Île," perfect for sipping on a sunny patio.
There are currently 14 wineries in the valley, each with its own charm. The best known are Blue Grouse Estate Winery, Averill Creek Vineyard and Unsworth Vineyards, which all produce a range of styles including the exceptionally silky, well-structured Pinot Noir that is rapidly becoming the valley's calling card.
Enrico Winery might just have the liveliest tasting room in all of B.C. Zanatta Winery is the place to go for refined, traditional-method bubbles. Venturi-Schulze Vineyards is a must for its luscious dessert wines and Modena-style balsamic vinegar.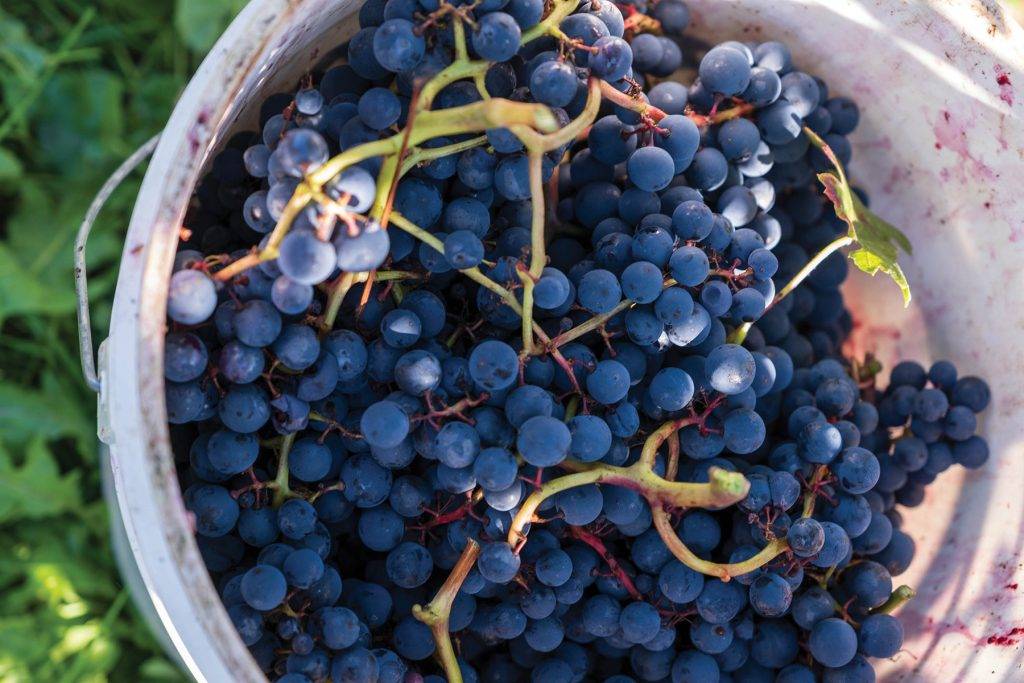 ---
The village of Cowichan Bay makes a good base for exploring. The conveniently located Oceanfront Suites at Cowichan Bay offers lovely views across the bay and is just a short stroll from boutiques, bakeries and restaurants.
But there are B&Bs scattered throughout the region and several restaurants are taking advantage of the valley's exceptional produce. Among them, The Lakehouse at Shawnigan Lake is the place to go for elevated comfort food and the Restaurant at Unsworth Vineyards for special occasions and wine-friendly cuisine.
True winemaking began in the Cowichan Valley in the 1980s with the government-funded Duncan Project, which found Pinot Gris, Auxerrois and Ortega to be promising varieties.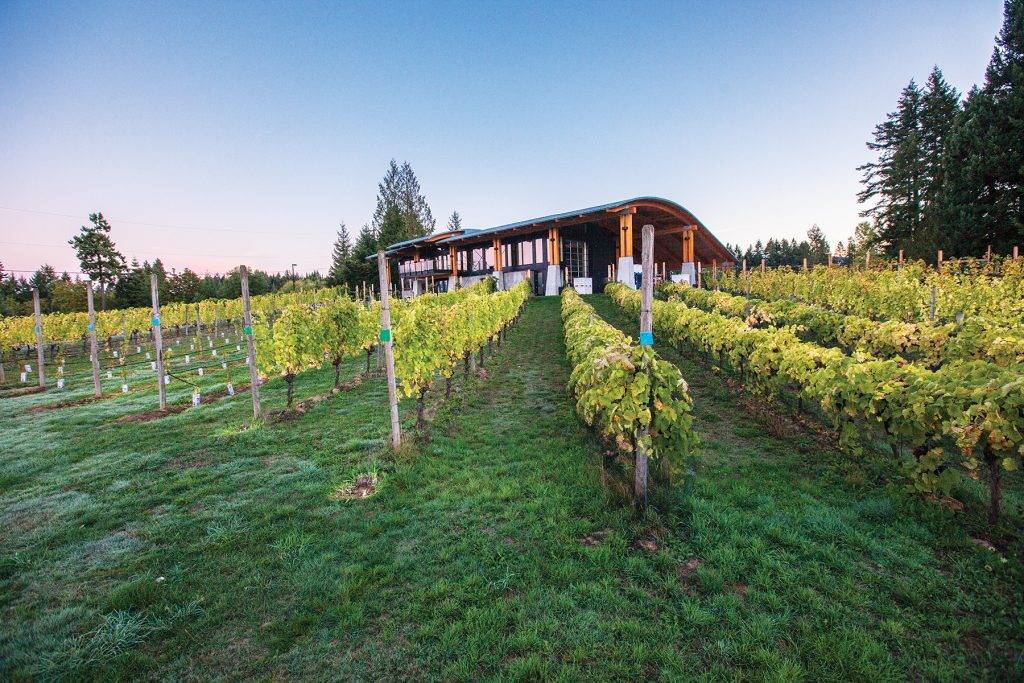 ---
Up Island
The further north you travel, the harder it is for grapes to survive — the 50th parallel of latitude, which passes through Campbell River, is considered the absolute outer limit for Vitis vinifera. Yet a number of sun-soaked microclimates allow grapes to thrive in places like Nanaimo and Comox, adding to their vibrant and evolving food and drink culture.
Nanaimo, for many years, was best known as a rugged mill town, its busy ferry terminal making it the gateway to the Island's northern and West Coast communities. But now it's developing a dynamic culinary scene, thanks in part to the world-class culinary arts program at Vancouver Island University, a growing number of farm-fed restaurants, and several breweries and distilleries.
Two boutique wineries, Chateau Wolff Estates Winery and Vineyard and Millstone Estate Winery, produce wines of promising quality in beautifully bucolic settings that seem about a million miles away from Nanaimo's industrial past.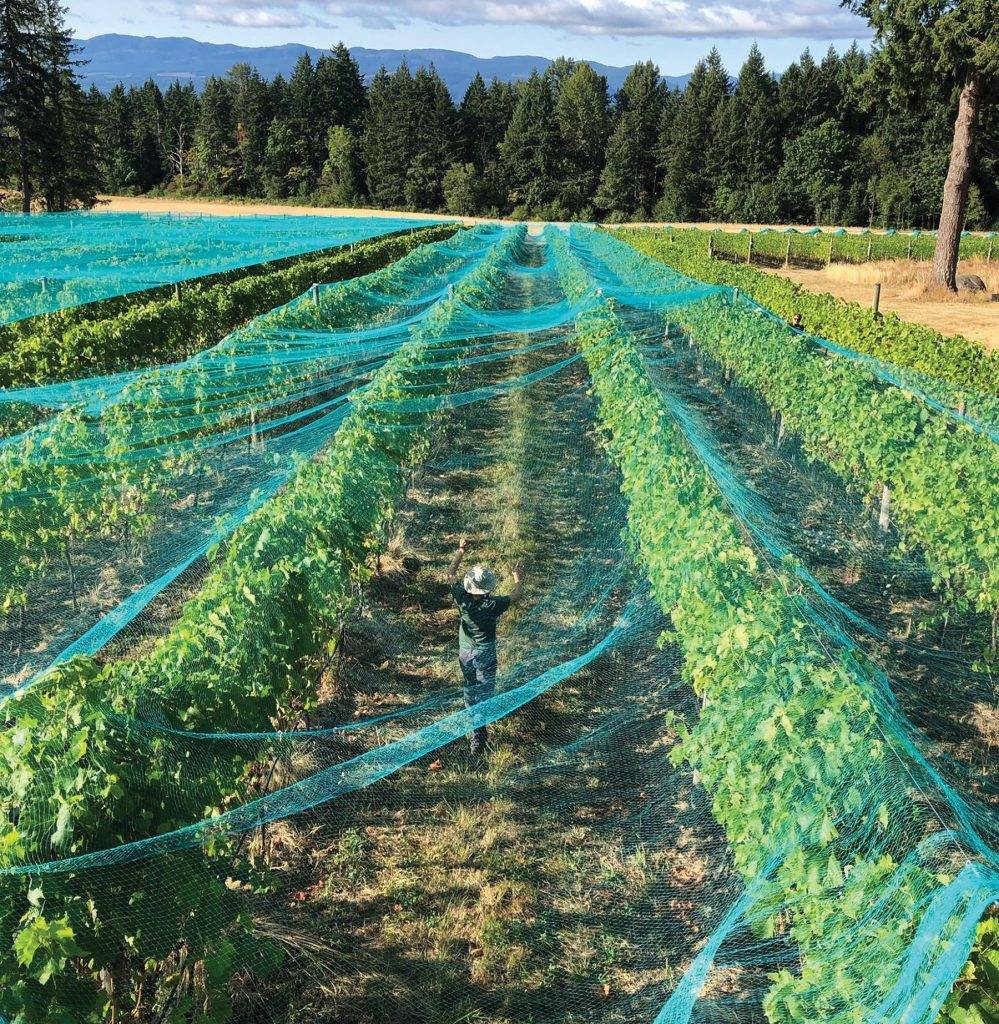 ---
Comox is even closer to the margins of an ideal grape-growing climate, but its longer days make it surprisingly conducive for ripening grapes, especially on certain sun-drenched, south-facing slopes. Both 40 Knots Winery and Beaufort Vineyard & Estate Winery combine sustainability, tradition and experimentation to create delicious, cool climate wines that go perfectly with the local seafood.
This is, of course, the heart of B.C.'s shellfish aquaculture industry, and few things are better than slurping a dozen Baynes Sound oysters alongside a glass of local Pinot Gris. Plus there are lovely places to stay, like the Kingfisher Oceanside Resort and the Old House Hotel, both of which also boast excellent spas.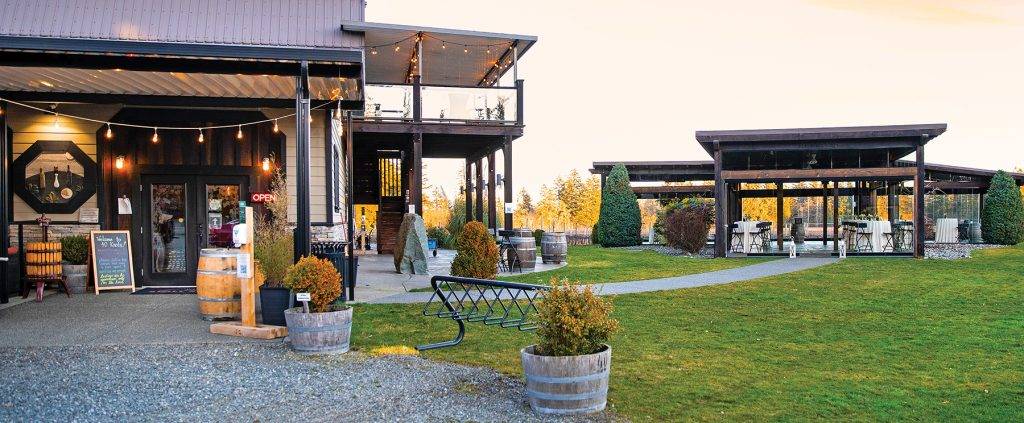 ---
The Gulf Island
Take a short ferry ride and hop over to the Gulf Islands for a taste of some of B.C.'s smallest and most ridiculously charming wineries. 
Three of them can be found on Salt Spring Island: Garry Oaks Estate Winery, Kutatás Wines and Salt Spring Vineyards They produce cool climate whites along with a small amount of fine Pinot Noir.
---
Saanich Peninsula
Here on the Island, not every wine-country journey demands an overnight stay. You could, in fact, just skip out to the Saanich Peninsula for an afternoon of wine tasting at any one of a half-a-dozen local wineries. You could also add excellent cider, beer and spirits to your tasting schedule while you're here, then stop for lunch, visit a farm market and graze happily through the region. Bring a cooler, and plan to bring home some goodies.
The biggest and best-known of the Saanich wineries is Church & State Wines, which has a sister operation in the Okanagan Valley's Black Sage Bench. The facility is popular for its special events, and staff here will pour both the bold, powerful Okanagan wines and the lighter, cooler climate Island ones.
---
Invinity Sparkling Wine House, on the other hand, is brand new, produces only bubbles and doesn't have a tasting room. There are others, too, including tiny, family-owned wineries like Rathjen Cellars, Symphony Vineyards and The Roost Farm Centre & Highland House Farm Winery.
---
But wherever you go on the Island, someone is growing something delicious to drink. If there isn't a vine already planted in the ground, someone is almost certainly planning to put one there — and we can't wait to taste what they grow next.
Meanwhile, on Pender Island, Sea Star Vineyard and Winery has developed a cult following for its rosé and other wines. Or head north and discover even more wineries on Hornby, Quadra and Denman Islands.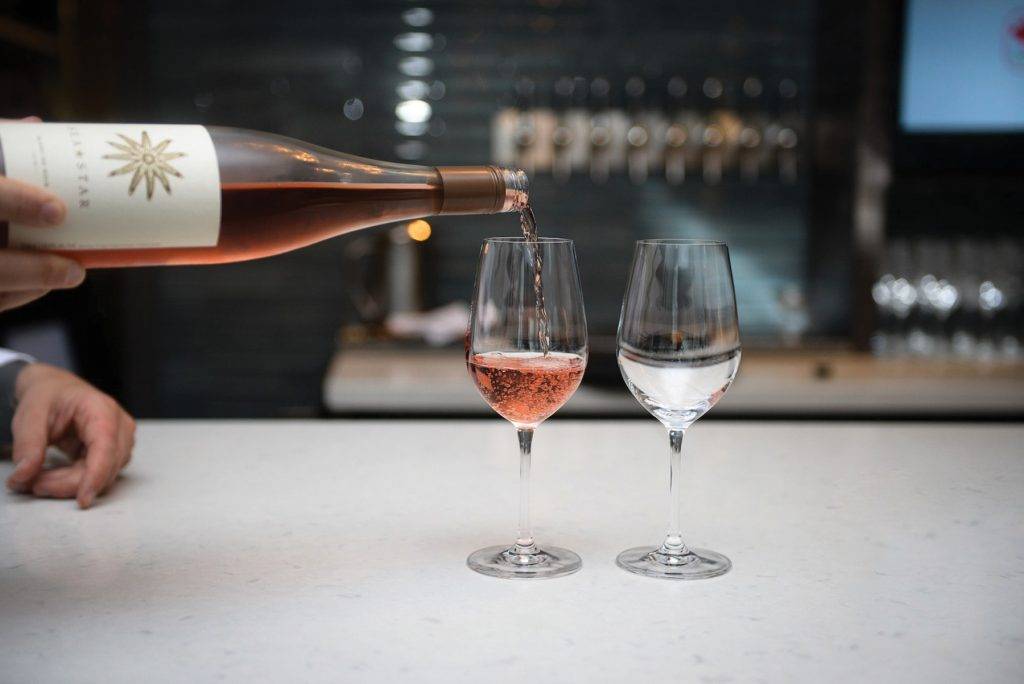 ---
If you go…
Before you begin any wine trip in B.C., be sure to download the Wines of BC Explorer app, which is packed with useful information, including winery addresses, maps, special events and even tasting notes and suggested food pairings.
Crowds this summer are likely to be big, but Island wineries are small. Call ahead, and, if you can, make an appointment for your tasting. Same with hotels and meals — book ahead where possible to avoid disappointment. And because staffing is still tight, be prepared to exercise patience if things take longer than planned. At least you can enjoy another glass of wine while you wait.
Tasting etiquette means you should sniff, swirl, sip and spit. That keeps your palate fresh and your mind clear. And please don't drink and drive — if you don't have a designated driver, leave the car at the hotel and take a taxi or tour instead.