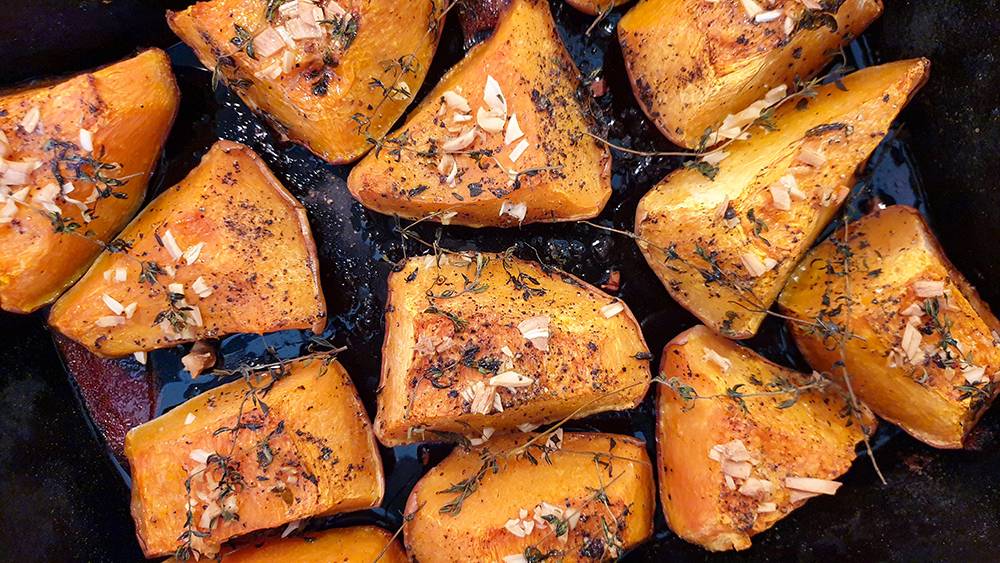 by Emily Dobby
This warming and hearty squash recipe is perfect for chilly winter evenings.
It can also be served as an appetizer or for lunch. Dress it up with either a chilli vinaigrette which adds heat to an otherwise sweet squash, or add a cilantro dressing and presto! You're ready to enjoy this incredibly satisfying, healthy, and easy to prepare dish.
This recipe features one of the tastiest ways to enjoy your favorite gourd this season and is from Emily Henderson, partner and general manager of Bodega.
---
Roasted Squash
• One acorn squash cut into 1-inch chunks
Drizzle with oil and season with salt and pepper. Roast at 400F until soft (approx 20 minutes).
---
Dressing #1: Chili Vinaigrette
• 1/2 roasted red pepper
• 1 cup red wine vinegar
• 5 cloves garlic
• 1 Tbsp chipotle paste
• 3/4 tsp cinnamon
• 1.5 tsp dried oregano
• 1.5 tsp chili powder
• 1.5 tsp cumin
• Salt & pepper to taste
Blend in food processor. Slowly add 2 cups extra virgin olive oil to emulsify.
---
Dressing #2: Cilantro Dressing
• 2 tsp garlic (1 large clove)
• 1 tsp kosher salt
• Juice of 1 lime
• 2/3 cup oil
• 1 large bunch cilantro (2 cups chopped)
• Chili flakes to taste
Blend everything but oil in blender. Slowly add oil to emulsify. Drizzle dressing over warm squash. Sprinkle with crumbled goat cheese and pumpkin seeds.