Create your own spice-infused spirit for this special seasonal cocktail, created for YAM by the bar team at The Courtney Room.
Recipe for the Aprés L'automne Cocktail
Winter is the time for warmth and sometimes a little spice! This special cocktail recipe was created by the team at The Courtney Room for YAM Magazine. The flavour of orange blends with a unique array of spices to create a warming winter drink.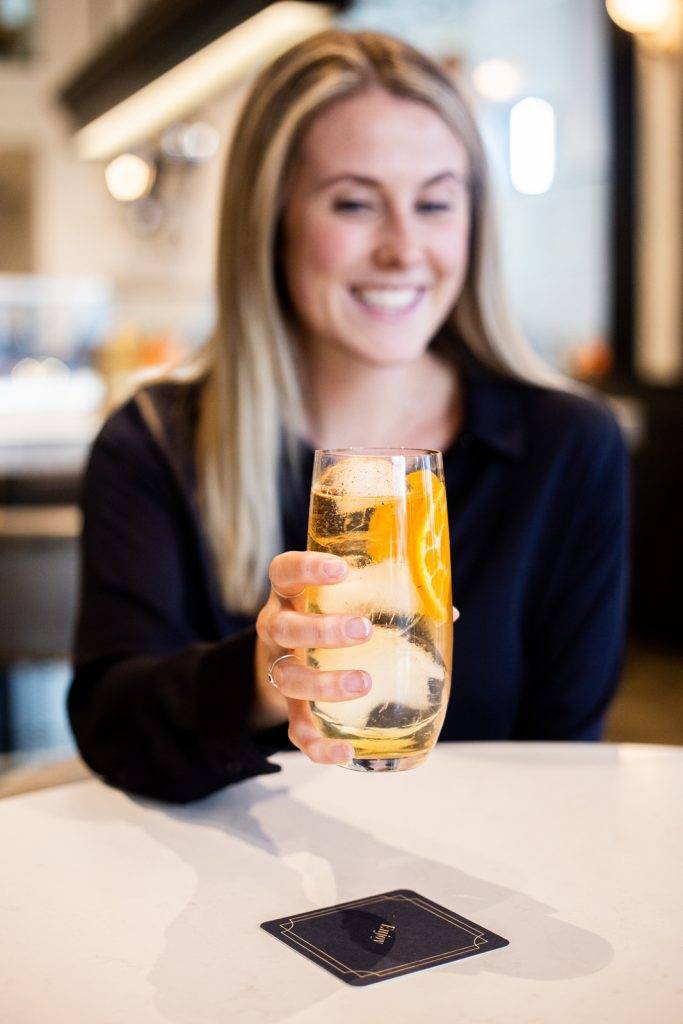 Cocktail Ingredients
• 1.5 oz house-spiced Honey Shine Amber from Devine Distillery & Winery
(To make the infusion, fill a glass jar with Honey Shine Amber, then add 1/2 tsp each of clove, cinnamon, cardamom and vanilla. Let sit at room temperature for 24 to 48 hours, and strain through a cheesecloth.)
• 0.5 oz acidified cinnamon syrup
• 2 dashes of Shiso Bitters from The Japanese
Bitters
• 3 oz Dominion Cider
• 1.5 oz soda water
• Grated cinnamon and orange slices for garnish
Take a Collins glass filled with ice, add all non-sparkling ingredients then top with cider and soda and garnish with grated cinnamon and orange slices.
Continue Reading… Preserving Local Food for the Season