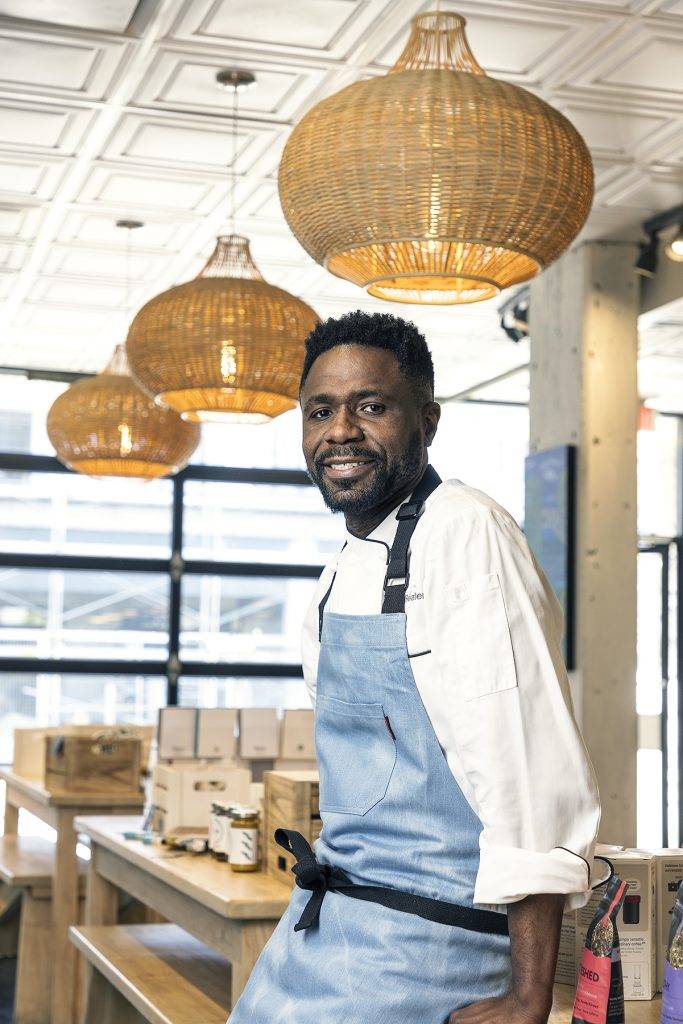 Award-winning chef Castro Boateng puts the spotlight on local farms and vegetables later this month when he hosts the next YAM Long Table Dinner at House of Boateng Fine Foods on September 29.
The dinner will feature a 10 course Plant based tasting menu, celebrating the abundance of our summer, preserved ingredients, earthy spices, and Vancouver Island foraged ingredients.
It will be attended by Page One's Editor-in-Chief and YAM editor Joanne Sasvari, well known in the food industry as a food critic and author. Her publications include Island Eats, Paprika: A Spicy Memoir from Hungary, Frommer's Easy Guide to Vancouver & Victoria, The Wickaninnish Cookbook, and Vancouver Eats.
Certified by the Wine and Spirits Education Trust, she also has a specialization in cocktails, spirits and wine.
Joanne has also held several senior editing roles at newspapers across Canada, including Weekend Post editor, National Post travel editor, and The Province Arts & Life editor, and was national president of the Travel Media Association of Canada from 2010 to 2012.
Chef Castro, twice awarded Chef of the Year at the YAM Best Restaurant Awards, says the dinner showcases his restaurant's commitment to supporting, and working with, the local farm community.
It's important to focus on local, says Chef Castro, because of the relationships it supports. "My priority is working with the people that I've gotten to know in my community," he says. "I prefer to buy food from a farm, even if it's a small little farm that only grows tomatoes. We build relationships with our farmers and they become a part of our business. They grow what we need, when we need it."
The benefit for his guests, says Chef Castro, is the guaranteed freshness of his menu, with produce served sometimes mere hours after it was picked a few miles away.
For this particular Long Table Dinner, he says they'll choose from the late Summer and early Fall harvests, with vegetables taking centre stage. He won't finalize the menu until shortly before the dinner to take advantage of what's newly available, but he's considering a spicy cauliflower dish, perhaps local foraged mushrooms.
Chef Castro says the meal will feel meaty despite being fully plant-based. "You'd be surprised at how much of a protein punch vegetables can provide, so I can guarantee people will come away satisfied with both taste and substance."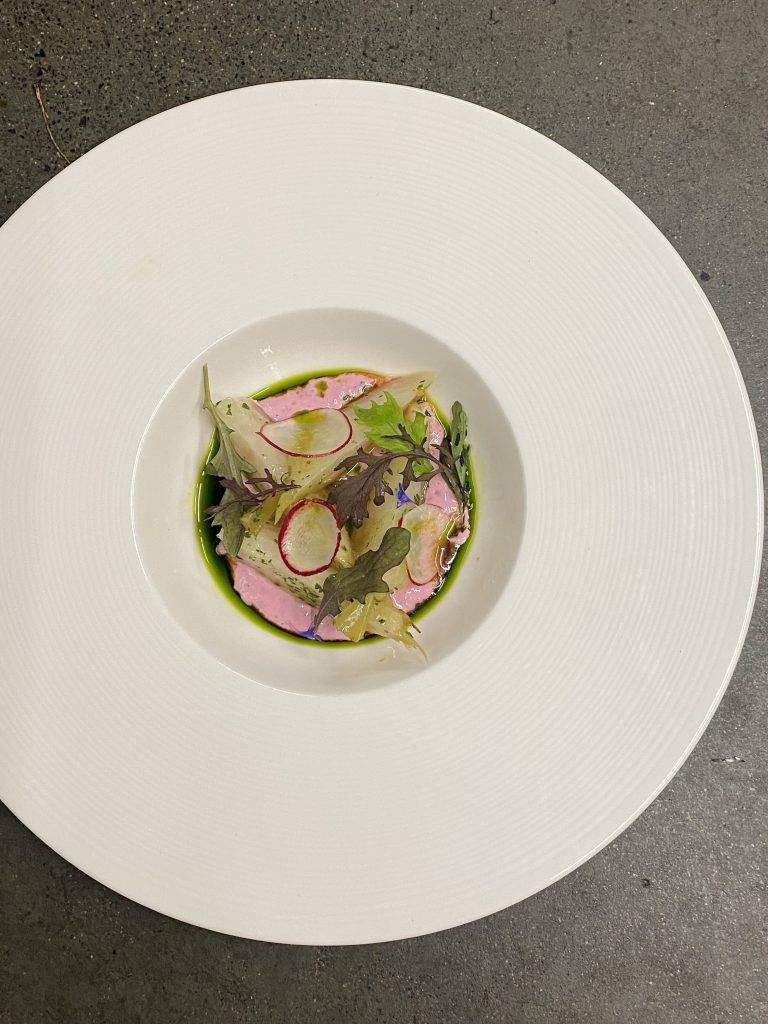 Guests can expect to enjoy HOB's signature experimental style. Says Chef, "we're not afraid to try new things. We love cooking, we love creating and creativity is usually the forefront of our menu. Our guests come to us open minded and excited to try new things. For this meal, we know they'll be surprised at just how filling and delicious a plant-based tasting menu can be."
The YAM Long Table Dinner takes place at HOB Fine Foods (2829 Peatt Road, Langford), and begins at 6:30 pm on September 29, 2022. Seats are limited, and tickets are available at HOB Fine Foods, and online here.