As we head into 2016, we've been looking back over our favourite features and photographs of 2015. Here, we've collected just a few of the highlights, including envy-inducing homes,  sumptuous foodie finds, bold fashion statements and inspiring local talent.
A huge thanks to our talented team of contributors and to you, our readers, who make this possible. Here's to another great year of celebrating the vibrant personalities, homes, trends and tastes that make Victoria and Vancouver Island such desirable places to live.
---
1. PACIFIC PARADISE
Photo: Joshua Lawrence
Article: "Pacific Paradise: Design by Nature" by David Lennam,
One of our most popular homes of 2015, this spectacular Island dwelling exudes style and warmth. It was designed to be perfectly in sync with its sea-bluff setting and Douglas fir backdrop — and at dusk it appears to float on water!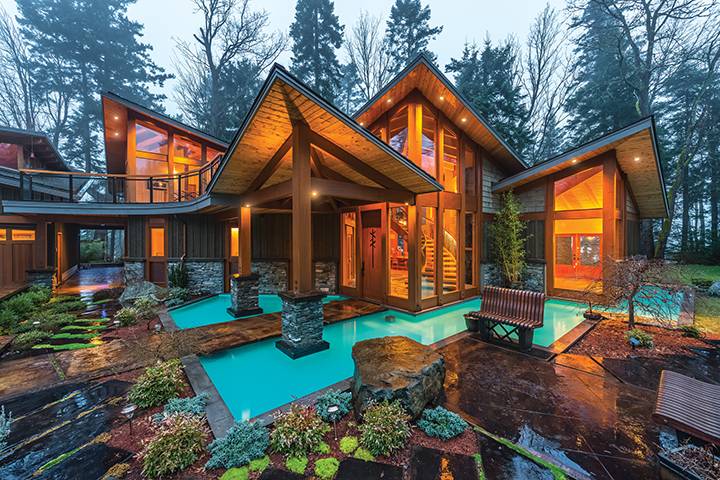 ---
2. FULL SPEED AHEAD
Photo: Jeffrey Bosdet/YAM magazine
Article: "Jet Set Confidential" by Fashion Stylist Janine Metcalfe
On this shoot, fall fashion embraced bold, clean lines and luxurious textures for a dramatic look, as seen in this double-page spread. Perfectly complementing the fashion was the sleek new Alfa Romeo 4C, generously loaned to us by the German Auto Import Network.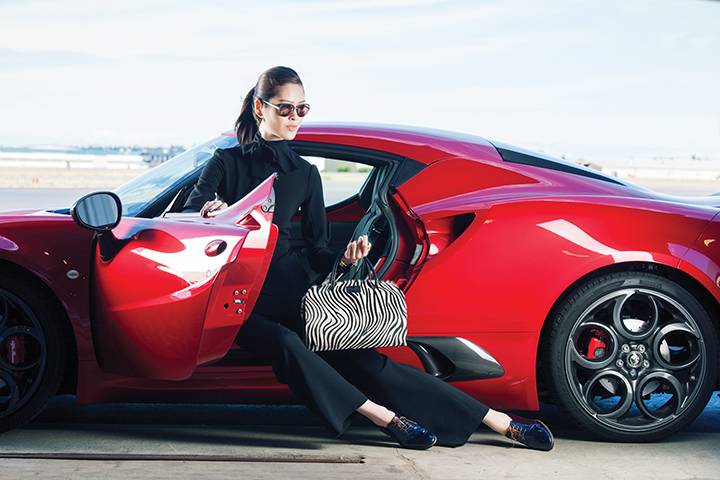 ---
3. SWEET THING
Photo by Jeffrey Bosdet/YAM magazine
Article: "That Sweet Slice of Life"
Baker Erin Patrick of Sweet Things Bakery created this stunning Chocolate Butter Cream Cake for YAM showcasing local and organic fruit and simple, natural ingredients for a cake that was both scrumptious and picture-perfect!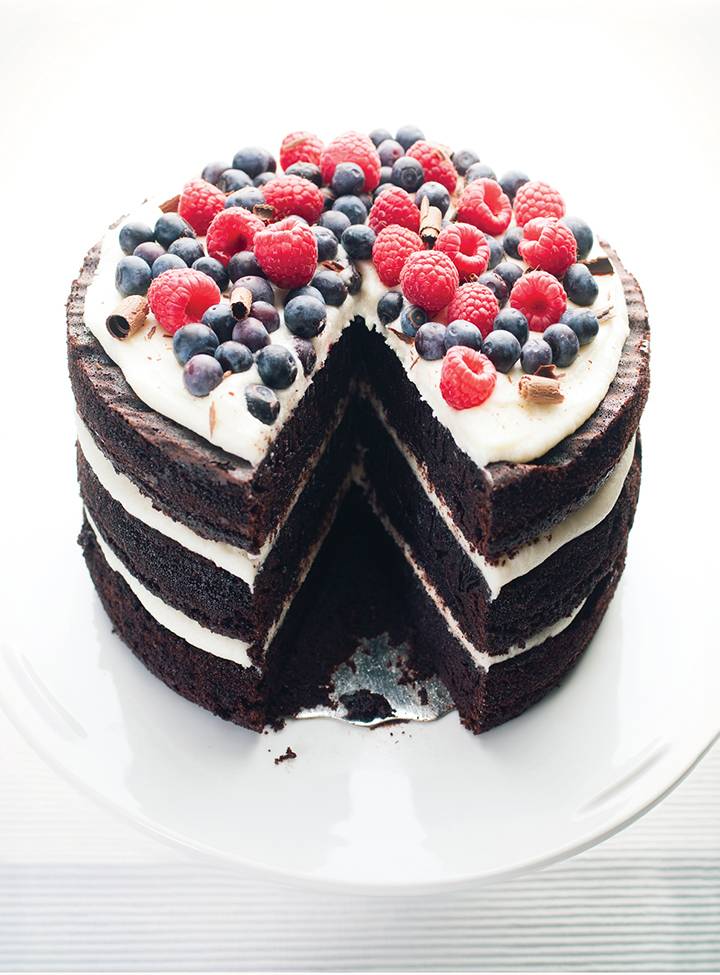 ---
4. BEYOND TRADITIONAL
Photo: Jeffrey Bosdet/YAM magazine
Article: "Rande Cook: Gentle Rebel" by John Thomson
Painter and sculptor Rande Cook invited YAM into his studio for this shoot to discuss his cheeky and original style and how he is attempting to redefine 'traditional Native art.'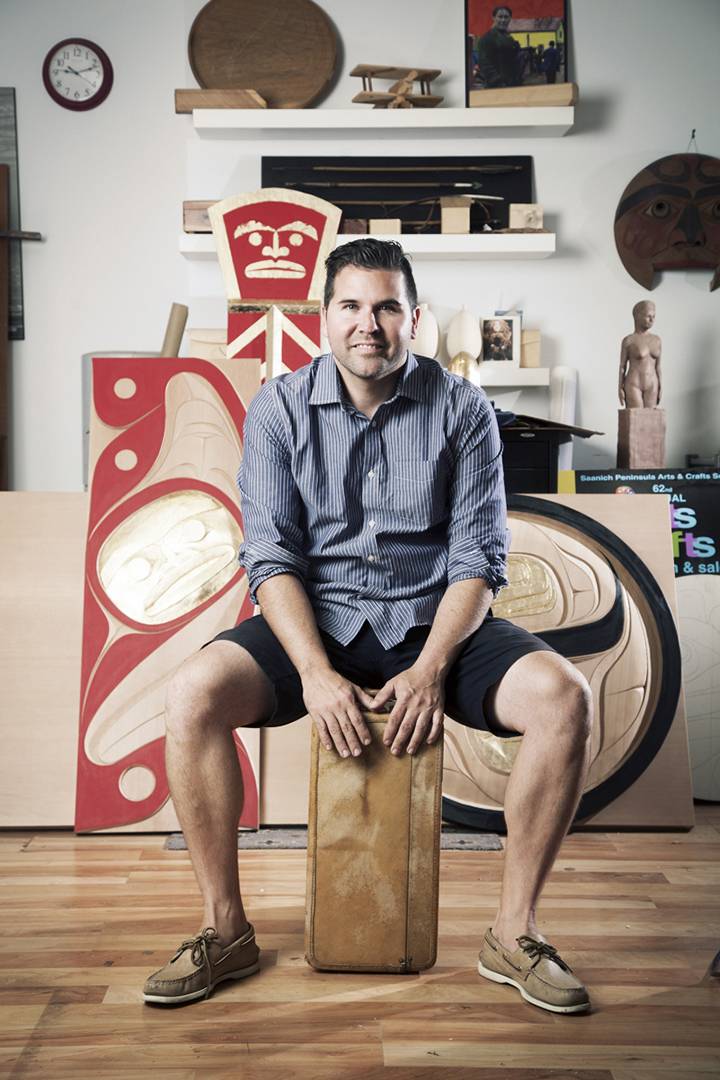 ---
5. MID-CENTURY DREAM HOUSE
Photo: Jeffrey Bosdet/YAM magazine
Article: "Life + Style" by Kerry Slavens
YAM visited the eclectic home of local stylesetter Janine Metcalfe (YAM's fashion editor) and her ultra-creative husband L.J. Smith for one of our readers' favourite cover shots. We love Janine's quirky mid-century modern style and were super impressed with the pendant light designed and created by L.J. from over 1,000 clothespins!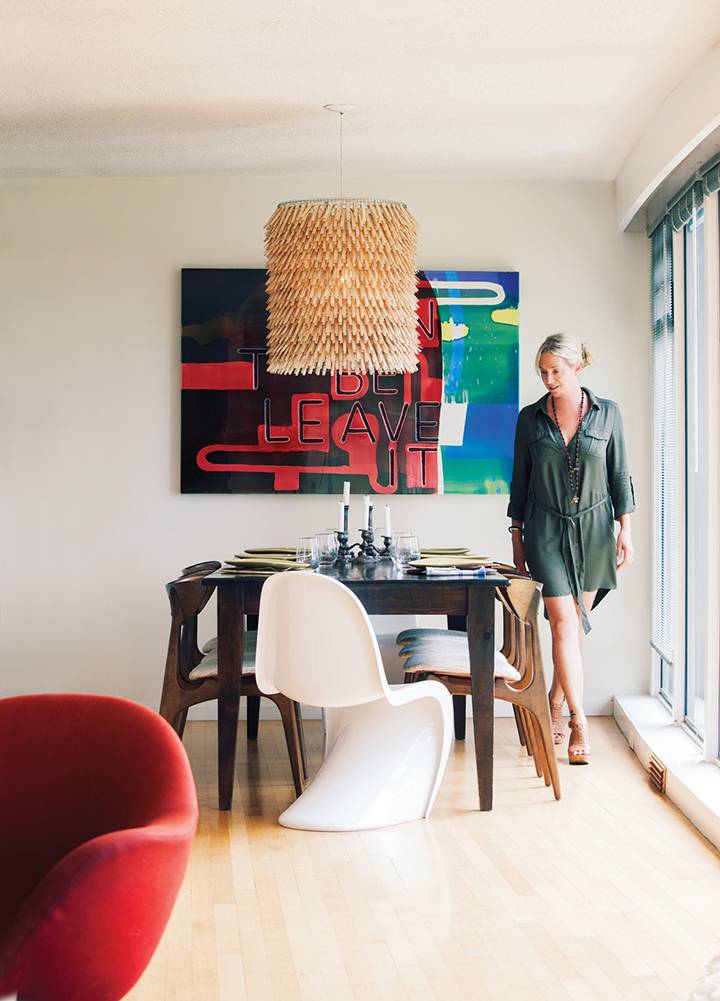 ---
6. FLORAL PASTORAL
Photo by Jeffrey Bosdet/YAM magazine
Article: "In Full Bloom" by Fashion Stylist Janine Metcalfe
The gardens of Beacon Hill Park — and the fashion — were in full bloom for this photoshoot. Twins Heather and Karen Hendry modelled fashion infused with colourful florals, perfect for lazy summer days.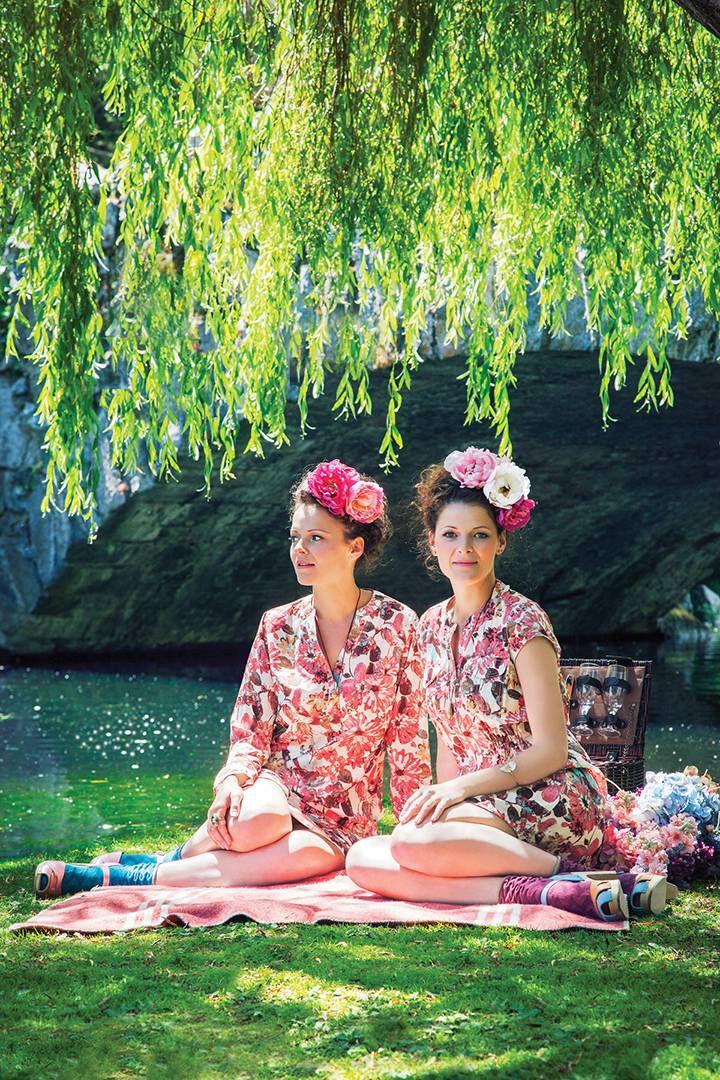 ---
7. PERFECT 10
Photo: Joshua Lawrence
Article: "Look Sharp: 10 Smart style Updates" by David Alexander
Local artisan of all trades, Brian Poletz, modelled clothing from D.G. Bremner & Co. and struck a pose with his stylish, handcrafted wood bicycle, The Meteora.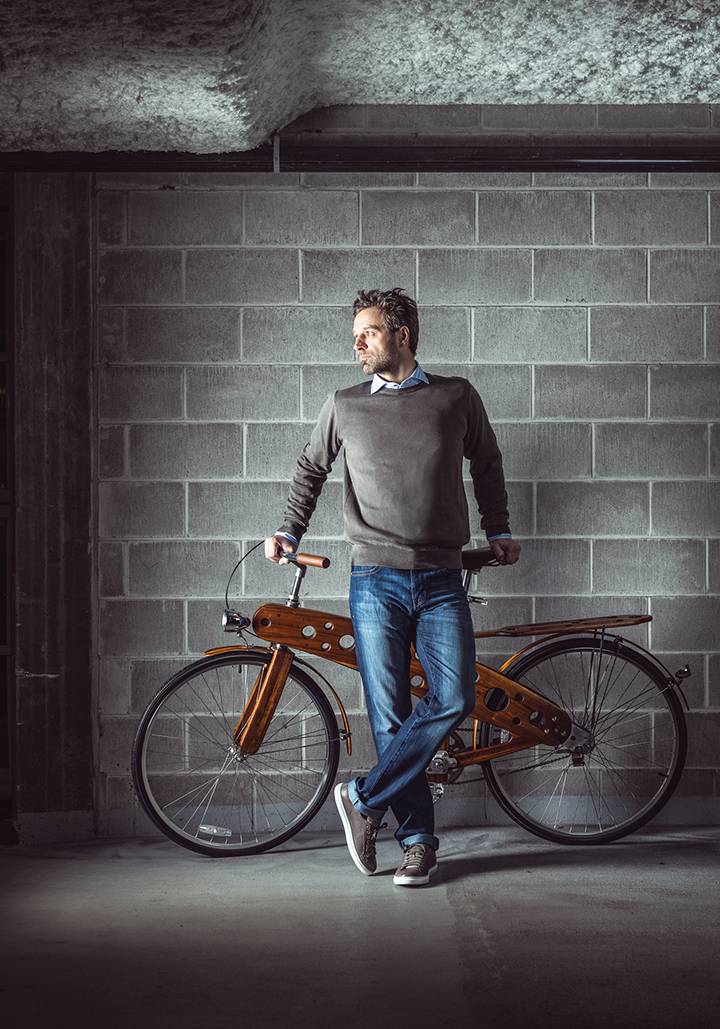 ---
8. HEAVENLY SLICE
Photo: Jeffrey Bosdet/YAM magazine
Article: "That's Amore!" by Shelora Sheldan
This cover photo had our staff (and readers!) drooling over 900° Wood-Fired Pizzeria's Rucola & Crudo pizza, featuring mozzarella, wild arugula and Prosciutto di Parma!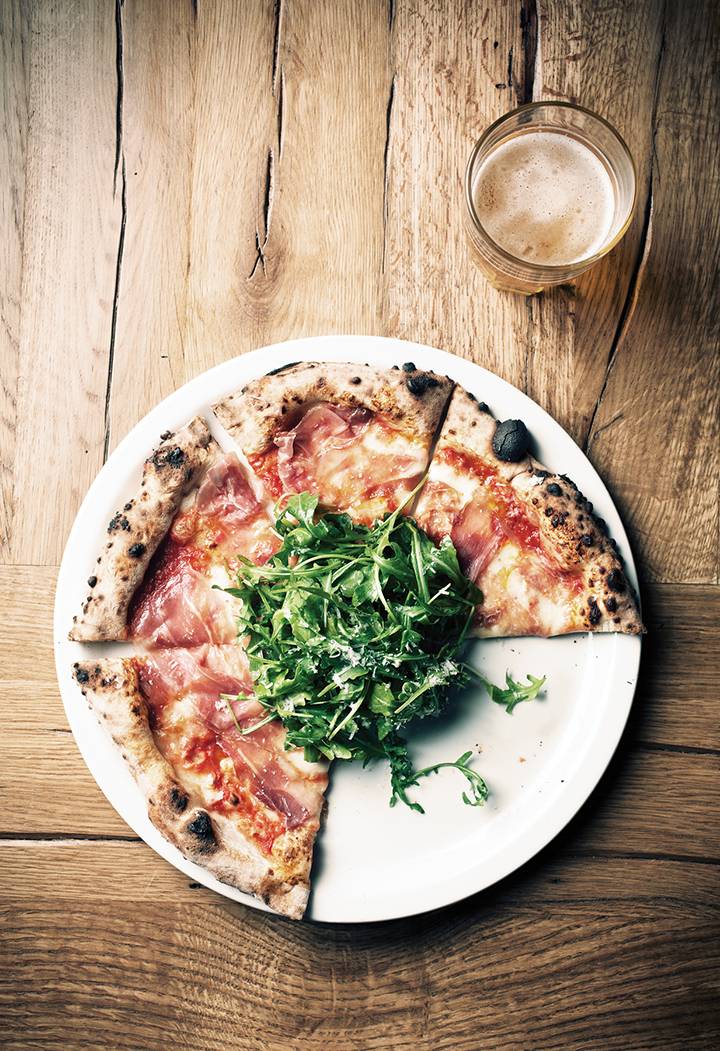 ---
9. FACE TO FACE
Photo: Simon DesRochers from "The Art of Being Human"
YAM was thrilled to have a peek into sculptor Melanie Furtado's Victoria studio in August. Working with live models, Furtado creates lifelike figures that draw inspiration from the human experience.
---
10. POP OF YELLOW
Photo: Jeffrey Bosdet/YAM magazine
Article: "A Shore Thing" by Fashion Stylist Janine Metcalfe
Point-No-Point Resort was the stunning location for this fashion shoot featuring true West Coast chic. Distinctive touches we love include the lei created for the shoot by Thorn & Thistle floral shop.