The 2020 Art Gallery House Tour – Video Edition continues the tradition of presenting homes with magnificent art collections to the public.
By  Pat Preston & Linda Baker | Sponsored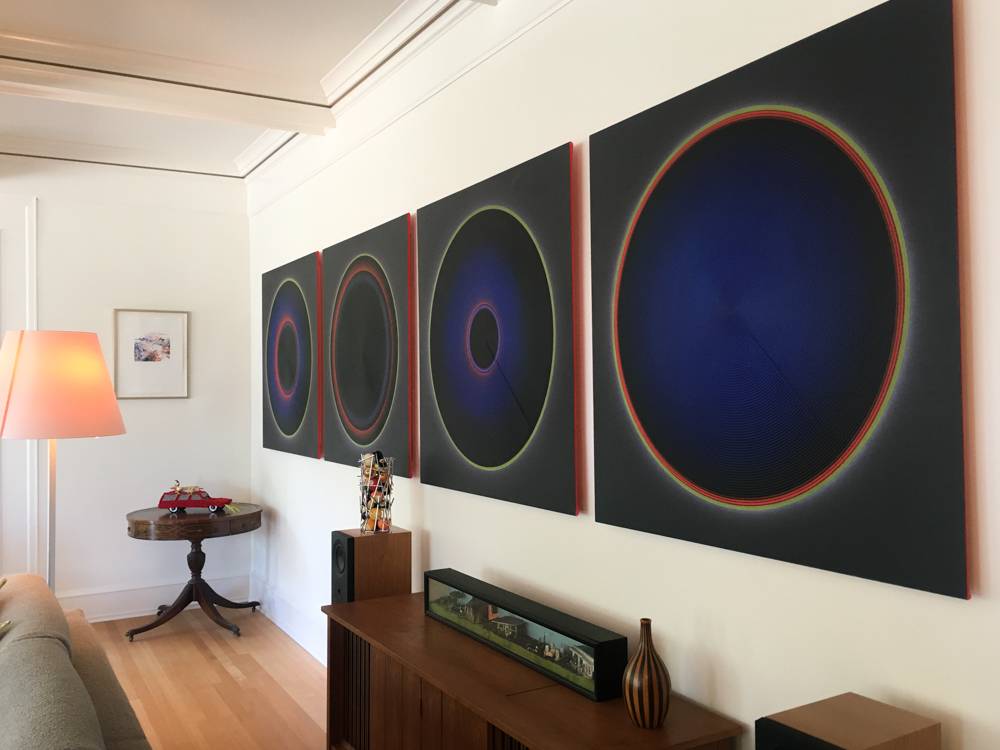 Atop a rocky knoll and facing a winding, tree-lined lane, sits a wedding gift many would envy…a beautiful Italian Renaissance-style home, a gift for Jennie Butchart and her groom Harry Ross from Jennie's parents Robert and Jenny, founders of Butchart Garden. The newlyweds named their home Blair Gowie, a derivation of Blairgowrie, the name of Ross's ancestral home in Scotland.
Designed in 1916 by Samuel Maclure, a telegraph operator, artist, and self-taught architect who gained international recognition over a forty-year career, he also oversaw alterations in 1926. Now, 104 years after its construction, Blair Gowie, recently updated and renovated by its current owners, will be open virtually for public viewing from September 20 – October 30.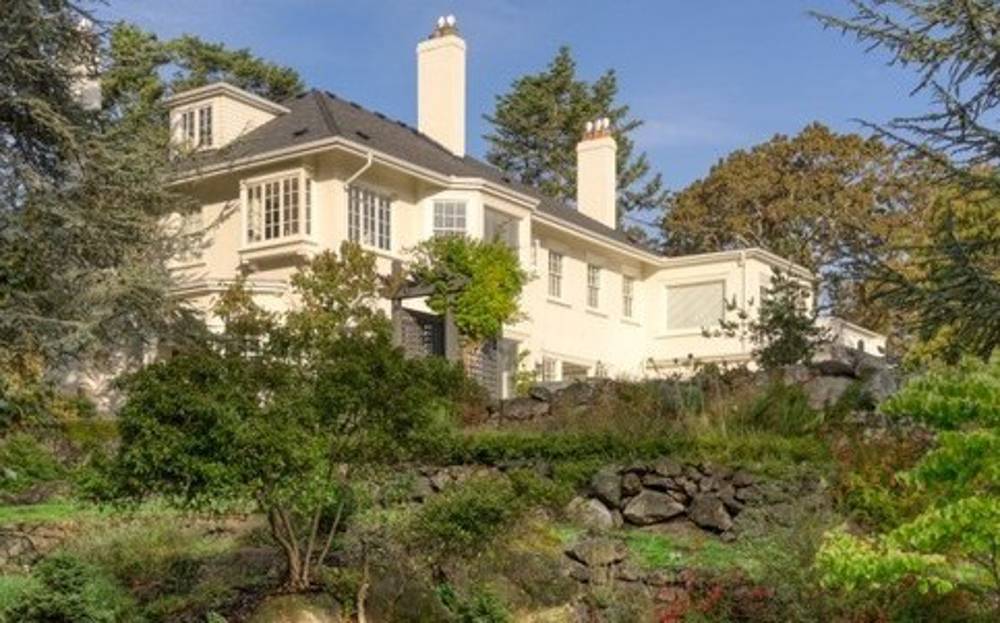 This 2020 Art Gallery House Tour…Video Edition continues the Gallery Associates' long-time tradition of presenting outstanding homes with magnificent art collections to the public. While this year, the tour will be different to accommodate COVID-19 limitations, it will be as engaging and inspirational as the tours presented over the past 67 years.
The Gallery Associates have relied on the loyal support of homeowners, sponsors, volunteers, artists and visitors to ensure the success of the House Tour. Grateful for this support, The Associates are now pleased to invite them, the public, as well as art and architecture lovers on the virtual tour of this remarkable residence.  Ticket holders will use a link to connect to the video as often they like and from wherever they choose during the forty days the video is online.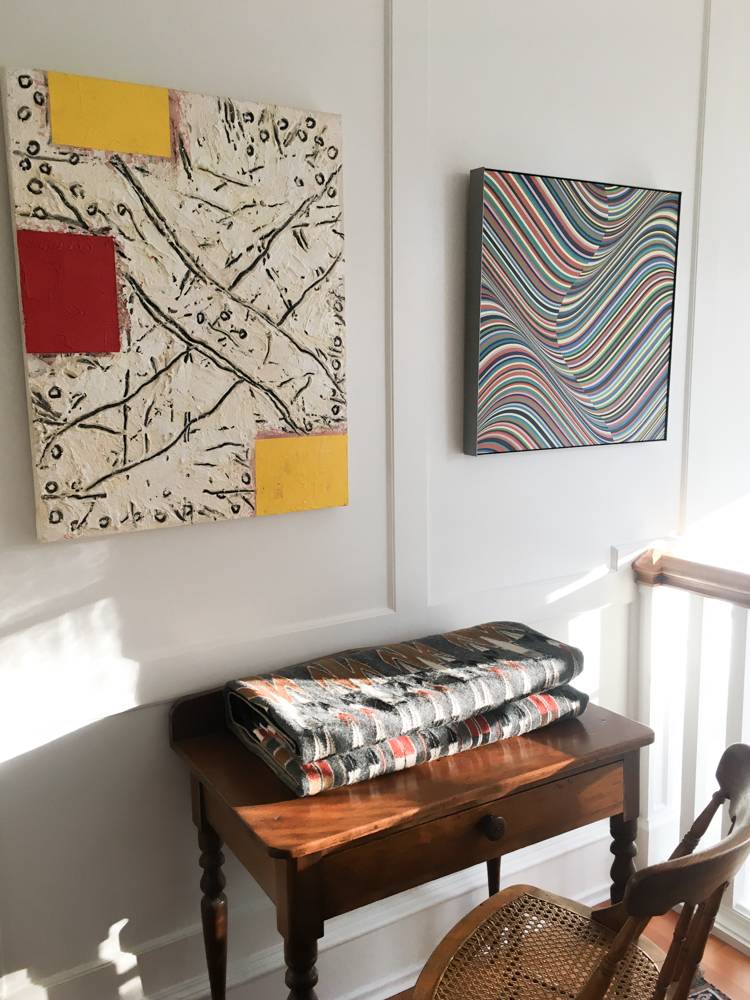 Alison Ross, local appraiser and art historian, hosts the tour of a home the public rarely sees. She will take ticket holders through the porte-cochere with a single Palladian window above to the interior of this majestic home. Inside, as part of the tour, the homeowners discuss the challenges and successes of renovating the house while adhering to Maclure's style and era, yet creating a casual, comfortable residence that fits today's lifestyle.
And what would an Art Gallery House Tour be without art? The home and the art were meant for each other. Visitors on the virtual tour will marvel at the owners' extensive, eclectic art collection, furnishings, and fixtures. Sometimes classic, often contemporary, and occasionally quirky, each piece reflects the owners' taste. The works of accomplished Canadian and International artists grace the walls and surfaces. Michael Smith, Ulysses Comtois, Jamie Evard, and Victoria glass artist Mel Munsen are representative of the talented artists whose work hangs throughout the residence.
Today, this heritage home is a wondrous place, surrounded by a canopy of mature trees appearing to reach right through the home's windows into light, bright spaces that both inspire and calm. Local designer Bruce Wilkin and his partner Ann Hillyer, familiar with Maclure's designs from past homes and projects, knew what was needed to open up and modernize the home while retaining its basic floor plan and adding their own character.
The owners' attention to detail is outstanding. Maclure himself would be impressed. Original wood floors and warm white walls create a sense of endless space throughout the home. Variations of stacked ceiling moulding are unique to each area, some up to seven layers deep. And in the expansive living room, cross-beams were added to the parallel ceiling beams to create a coffered ceiling, itself a work of art.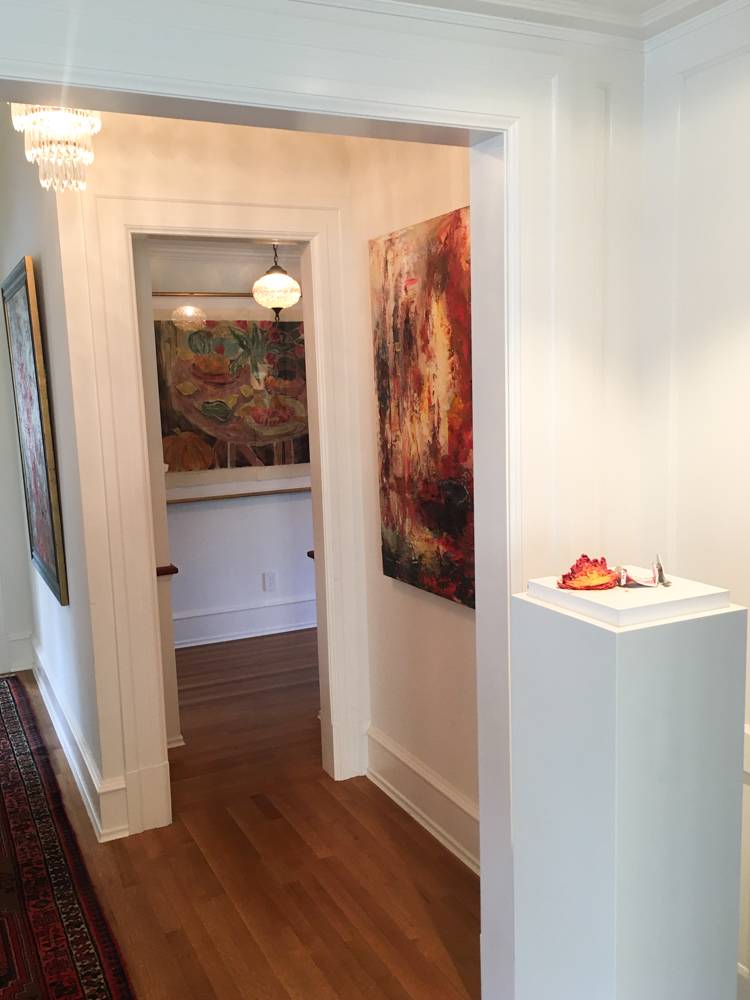 An expanded deck bordered by tufts of lavender plantings provides the perfect spot for large informal gatherings. Below, the gardens cascade down over rocky outcroppings into serene natural spaces surrounded by tall, mature oak and atlas cedar trees, a veritable secret garden in the middle of the city.
Tickets for the 2020 Art Gallery House Tour…Video Edition are $10 or $35 (the usual house tour price). All proceeds support Gallery acquisitions, exhibitions, programs, and capital projects such as the NEXT Gallery.
Visit the House Tour website now for information and the link to purchase tickets.  http://www.aggv.ca/house-tour