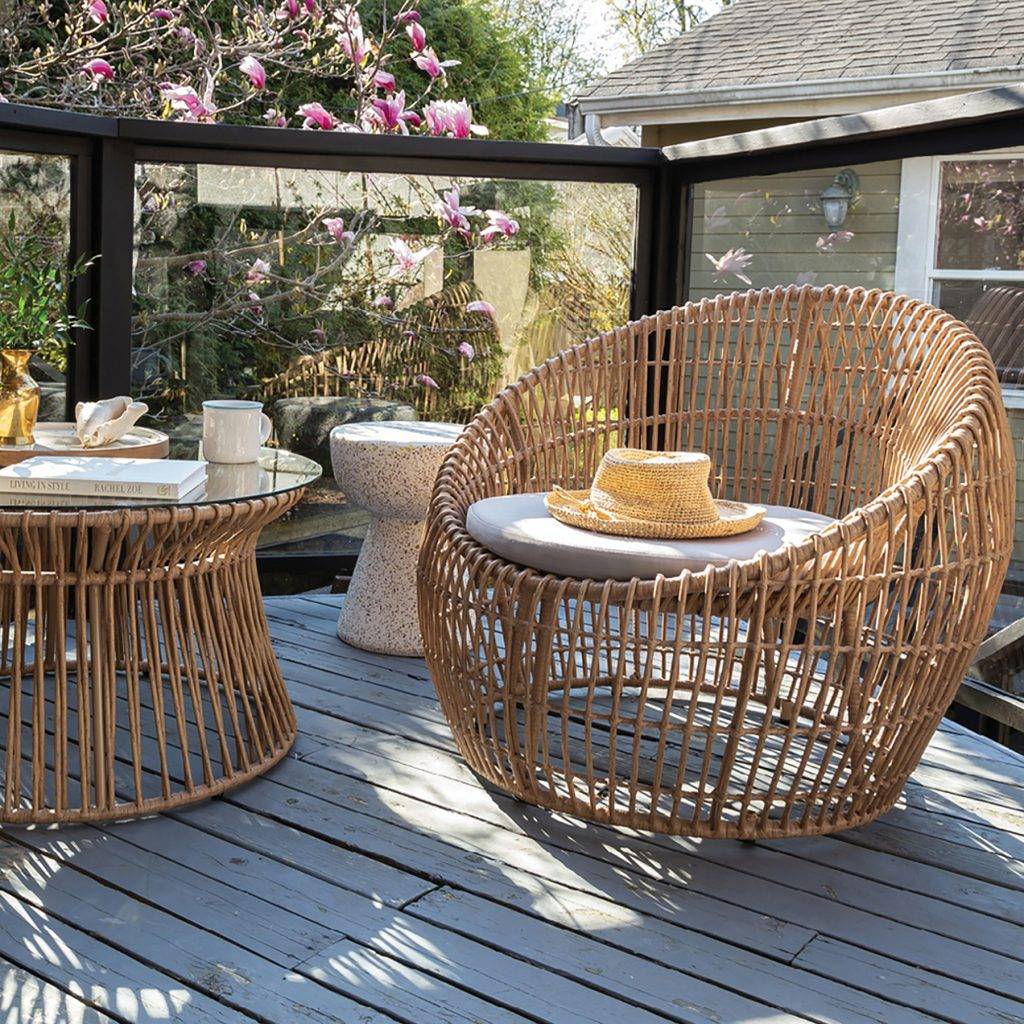 Fun options to spiff up your space:
Slicker wicker
Who doesn't love wicker? There is just something familiar about it. It's also easy to maintain. Wicker refers to the weaving process of materials, and not the materials themselves. Its origins go back thousands of years to ancient Egypt, but the term is believed to be Scandinavian ("wika" means bend in Swedish and "vikkers" means willow). Some great wicker options include the Capri Nest Chair made from synthetic resin rattan and its matching side table. They are beautiful, distinctive-looking pieces that are also durable.
Fantastic plastic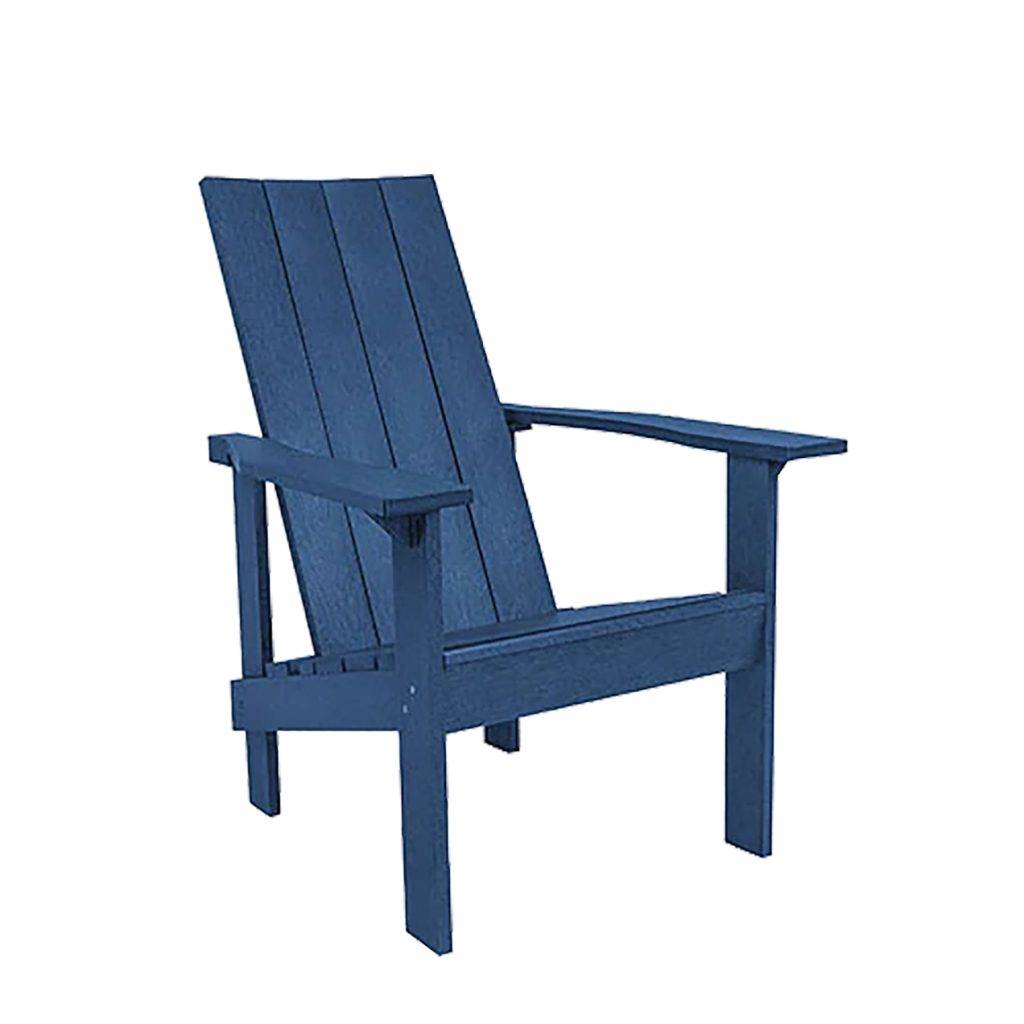 It always feels great to make environmentally friendly choices. It turns out that the plastic in bottle caps, milk jugs and orange juice containers also makes great patio furniture. It's called high-density plastic (HDPE), and, when blended with pigment for colour, it creates a low-maintenance, weather-resistant material. C.R. Plastic Products makes furniture from 100 per cent recycled plastic, diverting millions of pounds of plastic waste from landfills and the ocean.
Keep your toes toasty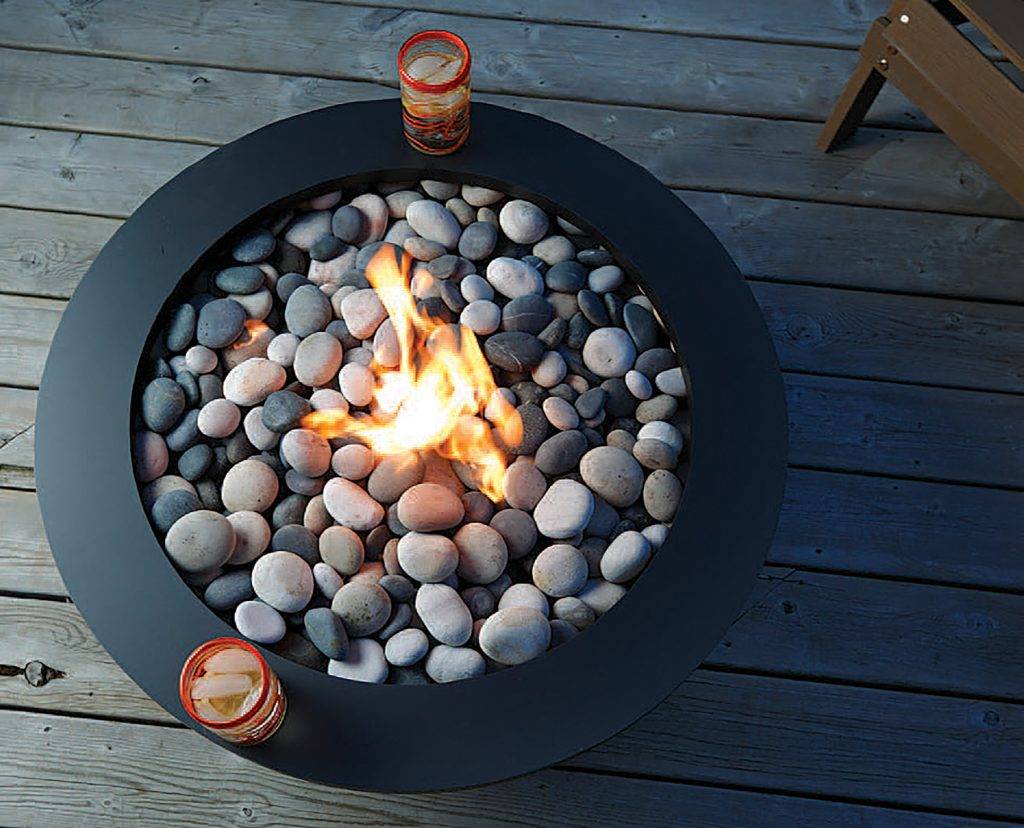 There is something so comforting about a fire table or fire pit. They add sparkle to a patio but they are practical, too. Not only will they keep you cozy and toasty on cool evenings, they are soothing and add great ambience to any setting. Spiral propane patio heaters, the kind that grew in popularity during the pandemic, are another nice look and provide an extra bit of light to a space.