Who doesn't love a burger? May 28 is National Hamburger Day, and whether your preference is beef, chicken or vegetarian patties, topped with cheese, bacon or a fried egg, Victoria has plenty of joints to satisfy your craving. Here are five to try.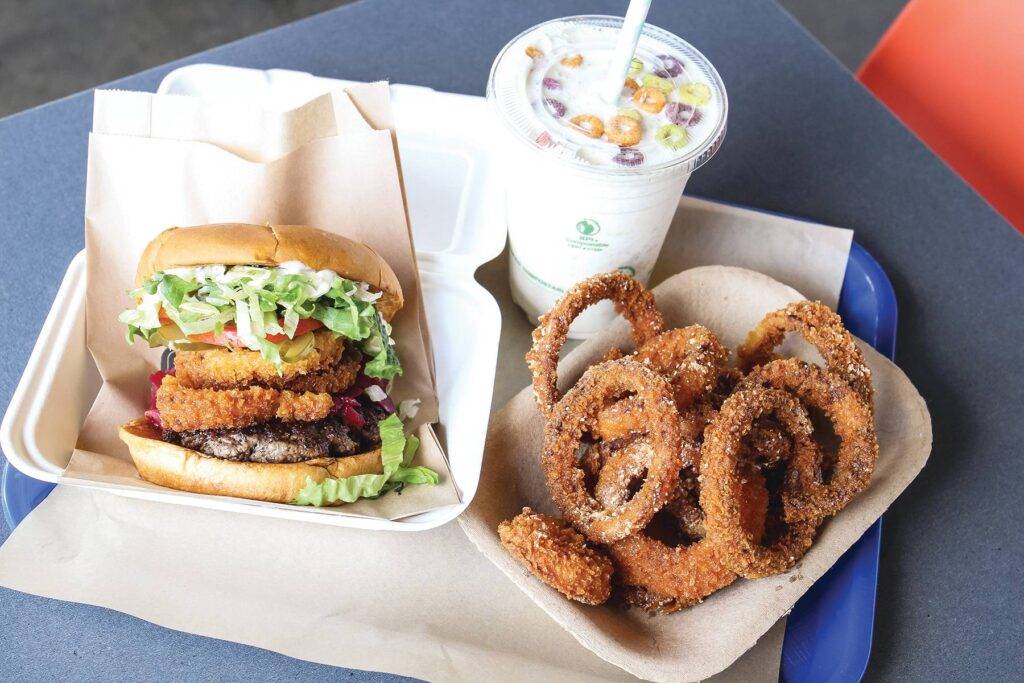 Located in Saanich, Downtown Victoria and Goldstream, Bin 4 has an eclectic menu, offering everything from fried tofu to lamb to ahi tuna burgers. After 9 p.m., all burgers are half-off with the purchase of a drink.
As Canada's first carbon-neutral fast-food restaurant, using only grass-fed beef with no added hormones, GMOs or steroids, you can feel good about eating at Big Wheel. Their menu is simple with classics like double and single cheeseburgers, and vegan and vegetarian options, like Nashville chickpea or yam and black bean burgers.
Designed after no-frills burger shops from the 1980s, Burger Crush has a small yet delicious menu with three burger options — classic beef, vegan and veggie-style. Wash down your burger with one of their chocolate, strawberry, vanilla, orange or root beer milkshakes, all of which can be made for vegan folks with coconut milk ice cream.
Deadbeetz Burgers, best known for their purple food trucks seen often at farmers' markets, also have a sit-down location in Oak Bay. Menu options range from mouthwatering beef to equally tasty vegetarian cashew chickpea and vegan quinoa burgers.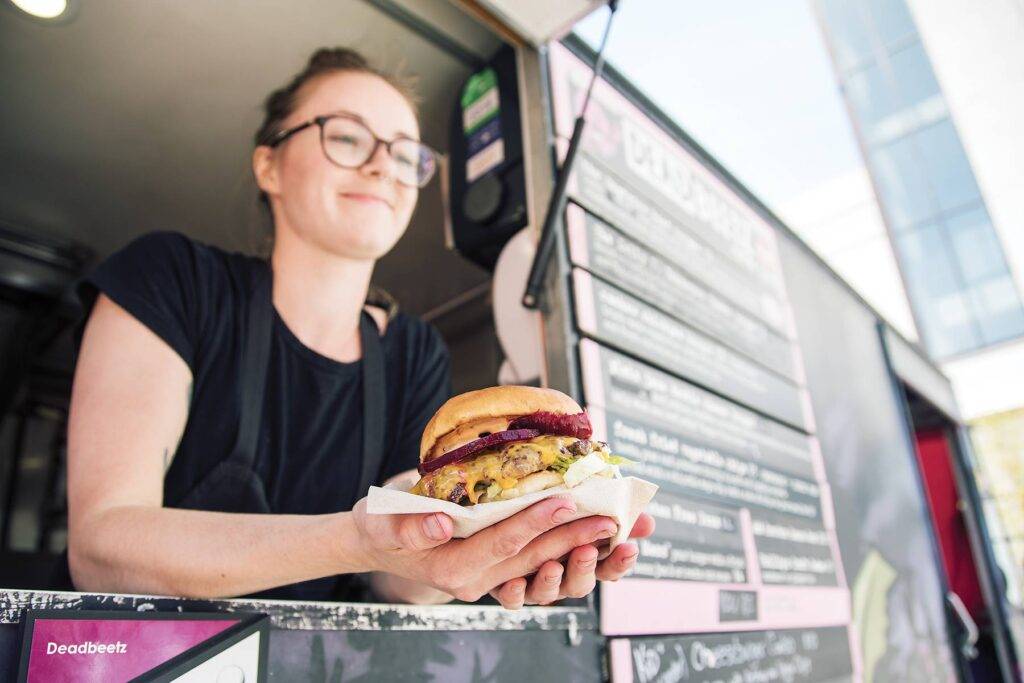 In operation since 1958, Beacon Drive-In is a Victoria staple. Known for holding Victoria's Best Ice Cream title 28 years in a row, Beacon also sells a plethora of food, snacks and desserts, including burgers costing as little as $6.90 before tax.