Take your own staycation inspired by global travels like Paris, Ireland, or Japan, right here in Victoria B.C. Find 5 inspiring staycation guides created by travel and food writer, Cinda Chavich.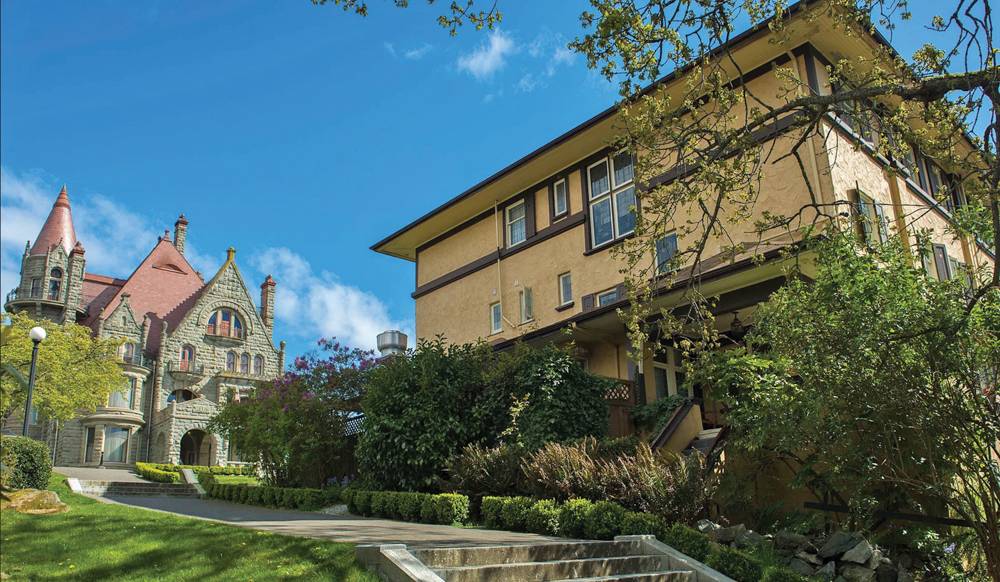 Whether you take a day, a long weekend or a whole week, you can dig into the sights, sounds and flavours of the world right here at home. Immerse yourself in French flair with a gallery tour or bistro lunch, nibble on Spanish tapas, plan a whisky walk or sip through a flight of sake.
Create your own curated itinerary — with visits to museums, restaurants and gardens or a hands-on workshop — then make your reservations, check for opening hours and special requirements for visitors, and pack nothing but your mask. Be sure to carry your camera, or hire a Flytographer, to document your explorations for posterity.
It's a unique way to holiday at home, and you'll be primed with ideas for your next grand tour!
Embrace the French Flair
That trip to Paris may be on hold, but it's easy to indulge your inner francophile right here on the island. Take a stroll along the Inner Harbour and indulge in delicious local pastries.
Find the full Paris-inspired staycation guide HERE
Say Hola to Spain
When imagining a trip to Barcelona or Madrid, it's the tasty tapas, Rioja and sherry that come immediately to mind. A culinary circuit of Victoria's Spanish-style eateries makes for a local night out en España.
Click HERE for the taste-of-Spain staycation
Take a Celtic Tour
If you're nostalgic for all things Scottish and Irish, there are plenty of possibilities in Victoria. Tour castles, sip local whisky, and enjoy Victoria's pub culture.
Enjoy the celtic tour staycation guide HERE
Japanese Journeys
A traditional Japanese garden distills the artistic beauty and simplicity of Japan's culture, and Victoria has some exceptional examples including the meditative Japanese garden and the ceremonial tea house at the HCP.
Find the Japan-inspired staycation guide HERE
Asian Escape
If travel to the Far East was interrupted, you can enjoy an Asian escape with the art, food, and tea of China right here at home in Victoria, B.C.
Find the China-inspired staycation guide HERE