Interior Design isn't only about the esthetics; it should improve the quality of our lives. YAM talks to local interior designers about the special touches they add to make their own homes stylish, comfortable and highly functional.
By Linda Barnard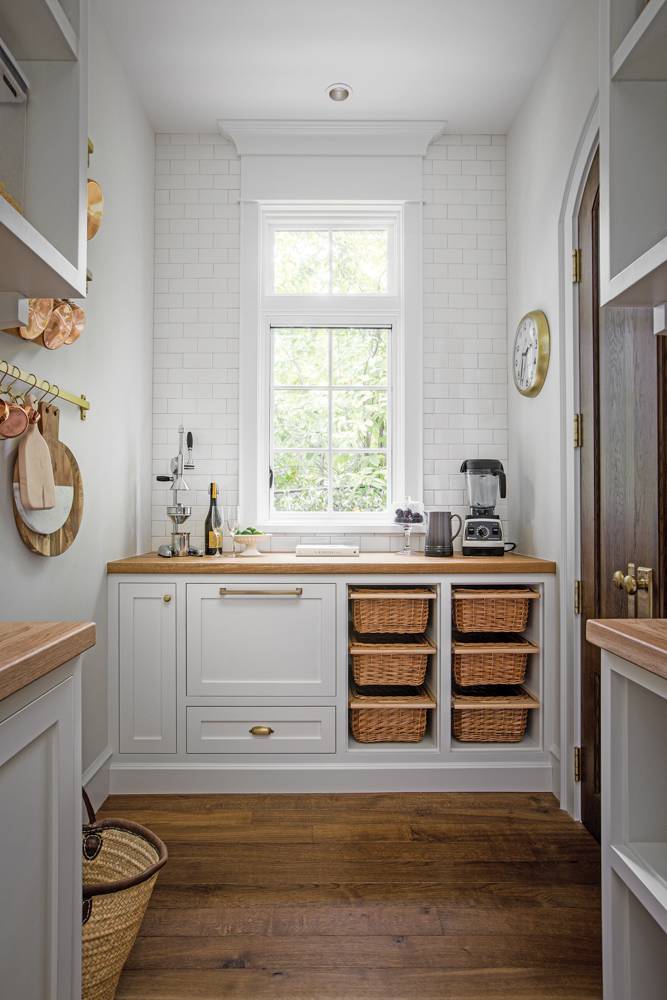 Now that coming home from work or school can simply mean going downstairs or just crossing the living room, interior designers are meeting the challenge of making the way we use our spaces livable, practical and beautiful.
Living well when everything happens at home demands creativity. These Victoria interior designers share the touches they use for clients to make spaces cozy, calming and functional — and stylish. They also shared some of the things they're doing in their own homes to foster organization, peace and beautiful purpose.
JENNY MARTIN, owner and interior designer, Jenny Martin Design
---
"People are thinking about home in a different way," says Jenny Martin.
Before, we were able to drop the outside world at the door at the end of the day, but now that we're all sticking closer to home, we need functional design to encourage a sense of calm. Martin's clients now want to incorporate things in their homes they once went out to do, like adding a gym or coffee bar.
Design Tip: Make clever use of unused or underused areas
Martin says clutter and chaos also elevate frustration and stress. Her organization- focused room design tweaks include a serving tray that pops out of the millwork, a hidden hanging necklace mini-organizer in a walk-in closet, and pull-out spice cabinets that disappear into the wall.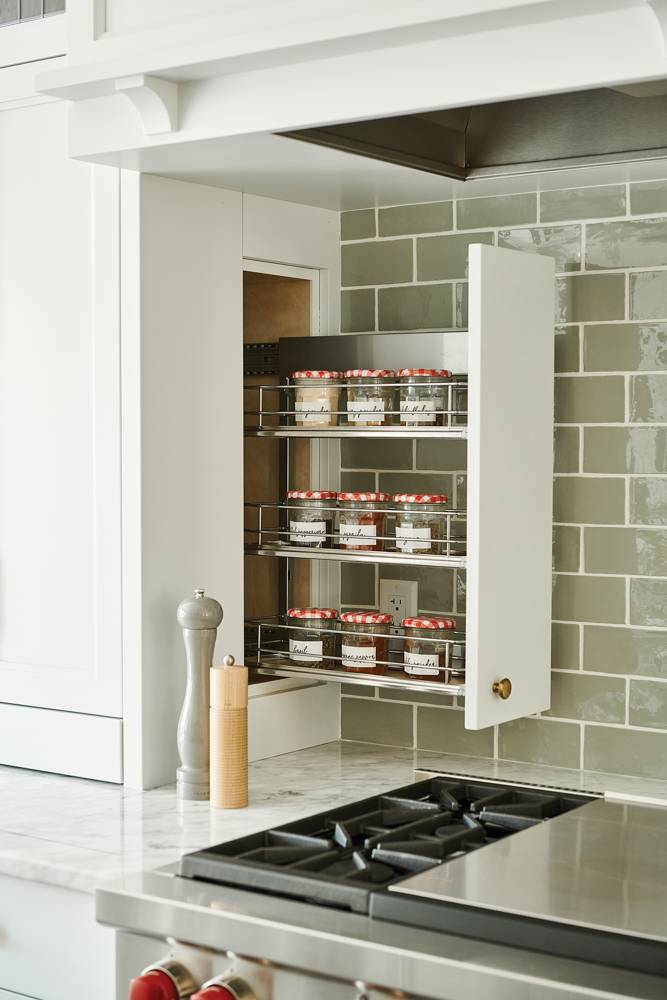 She's big on finding ways to incorporate storage into unused areas, such as sliding baskets under counters, or placed high up on open shelving, accessible by chic library ladders. Being able to find things makes life easier, Martin says.
She suggests people analyze their routines and look for areas they want to improve. And don't forget all those Zoom meetings. "People are seeing the inside of your home" every time you log in, Martin says.
"People want to feel good in their homes and have positive energy," she says. It's no surprise Martin is a fan of well- organized mud rooms and stylish laundry areas that make doing the wash "more of a joy than a chore."
A home office space can double as a future guest room. Wall beds now come in variety of styles, including a library wall or desk system, she says. It's a good plan for her clients who want their homes to adapt to future stages of life, allowing them, or their parents, to age in place and stay in their houses as long as possible.
ANN SQUIRES FERGUSON, CEO Western Interior Design Group
---
The pandemic brought changes to Ann Squires Ferguson's business, Western Interior Design Group. A firm that's known for commercial work, Ferguson says it's been an invigorating and fascinating new challenge
to take on projects for residential clients in recent months.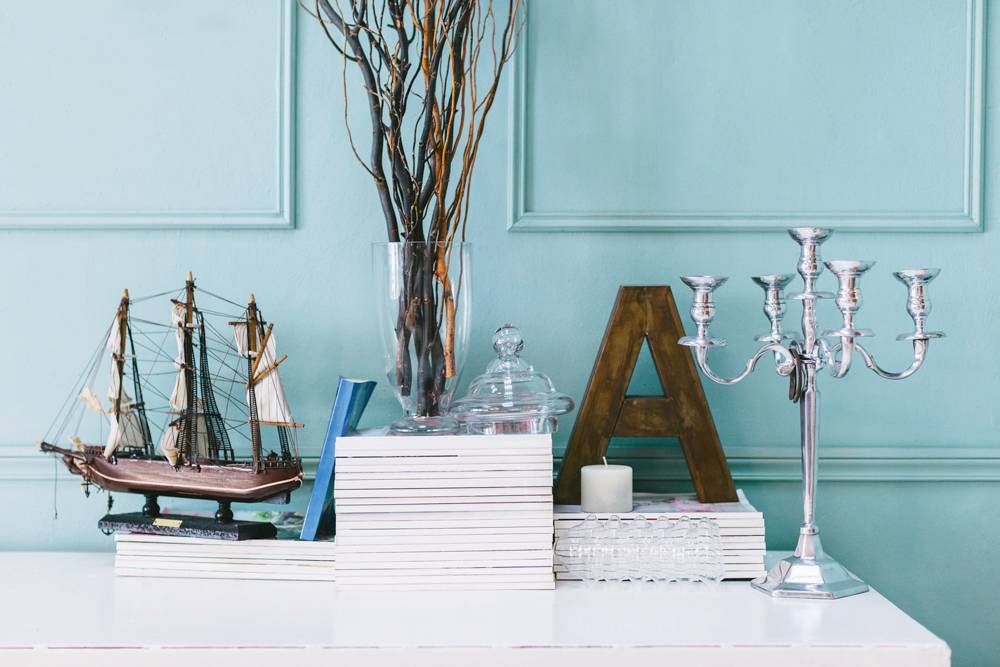 "What we are finding is that we have to put an enormous amount of care into supporting the whole person — the 360-degree person
— not just what do you functionally need," she says.
There are plenty of ways to "glow up" a space that don't require a big investment, she adds, changes that will make someone feel happy and relaxed at home.
Design Tip: Glow Up a Space with a Fun Vignette
She likes vignettes, creating them for both residential and commercial clients. These groupings of objects linked by interesting shapes, colours, significance or purpose can be a room's relaxing focal point. As Ferguson has a thing for lollipops (they make her happy), she has a colourful grouping of oversized ones in her own home.
She has also fallen for Mixtiles, relatively inexpensive 20-centimetre-square photo tiles that stick to walls without nails and can be rearranged without leaving marks. The tiles turned her double-height staircase into a family project art wall.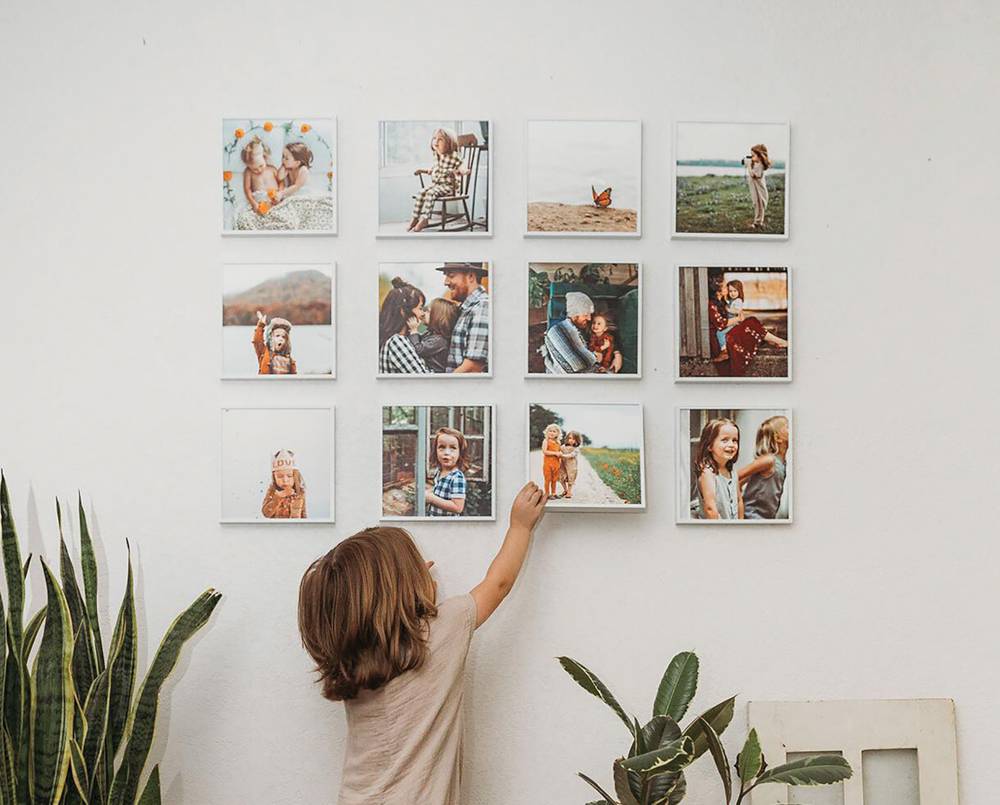 "It's just filled with photos of trips that we've done and people that we love and family and friends, dogs and places," she says.
Their kids each picked 20 photos they wanted included, and Ferguson says it was wonderful to see what they chose. She is a huge fan of DIY site classyclutter.net, and she says making things for her home lifts her spirits.
Design Tip: Make an Emotional Connection
"So much of what we have around us, we've purchased somewhere, and so we don't necessarily have an emotional connection to it," she says.
Take the flat rock found on a family hike. She sanded and polished it, and it's now a favourite cheese plate. Ferguson has also turned stumps and driftwood into small occasional tables with hairpin legs purchased on Amazon.
MARI O'MEARA, Mari Kushino Design
---
Mari O'Meara's designs have even caught the eye of celebrity chef Gordon Ramsay.
When Ramsay did a makeover for Hell's Kitchen Season 10 winner Christina Wilson for American online design site Houzz, he chose the slide-out cutting board-work station O'Meara designed.
"It was really a cool moment in my life," says O'Meara of the design she did several years ago for a friend's "teeny tiny kitchen" in an older home. The slide-out workspace slots in above a cabinet that conceals a compost bin.
"I think it streamlines the process for everyday tasks that we do, and it allows us to not worry or think about the little flaws and focus on what is a priority," she adds. "It makes people more efficient."
Design Tip: Find ways to make a space more livable
She says as people spend more time at home, they're realizing things they hadn't previously addressed need attention. "I feel things like desks and office space are being brought up a lot," O'Meara says.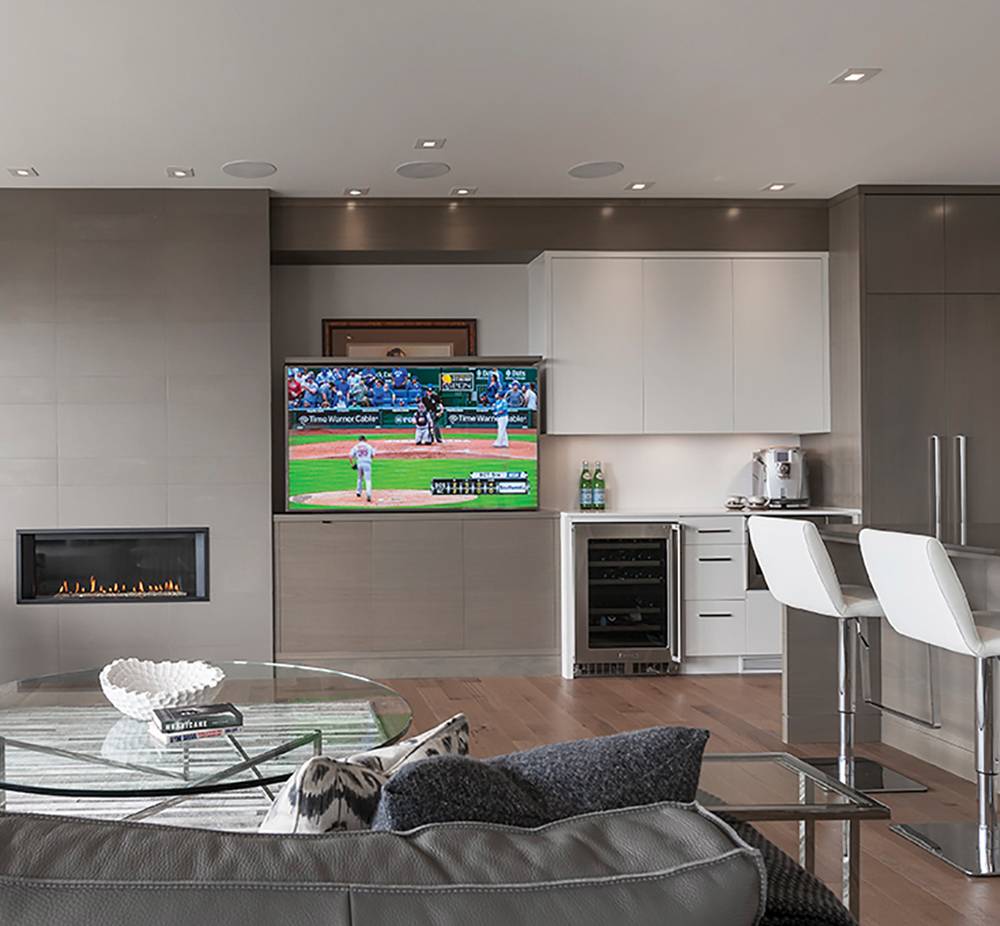 For one client, she designed a room that does it all by adding a beverage area with bar fridge just off the kitchen to add counter space and bring symmetry to the small kitchen. In the same space, when the television is not in use, it disappears into a storage cabinet beside the fireplace, so the big screen is no longer the focal point of the room. The calming grey stain on the millwork carries from the kitchen but changes on the fireplace front, while the bar area makes a visual break from kitchen to living room.
She's a fan of functional and multi-purpose furniture and finding previously unused spaces in attics and basements to expand living space. She's also working on the interior design for a garden suite.
Design Tip: Streamlining Everyday Tasks
O'Meara says a few simple things can make a home more livable, and she often starts with inspiration from the outdoors.
"My priority is to bring in an element of nature. It's timeless, whether you do a traditional or contemporary home," she says. Think wooden millwork, a natural stone fireplace or a hardwood floor. Textured fabrics add character and warmth that O'Meara finds comforting.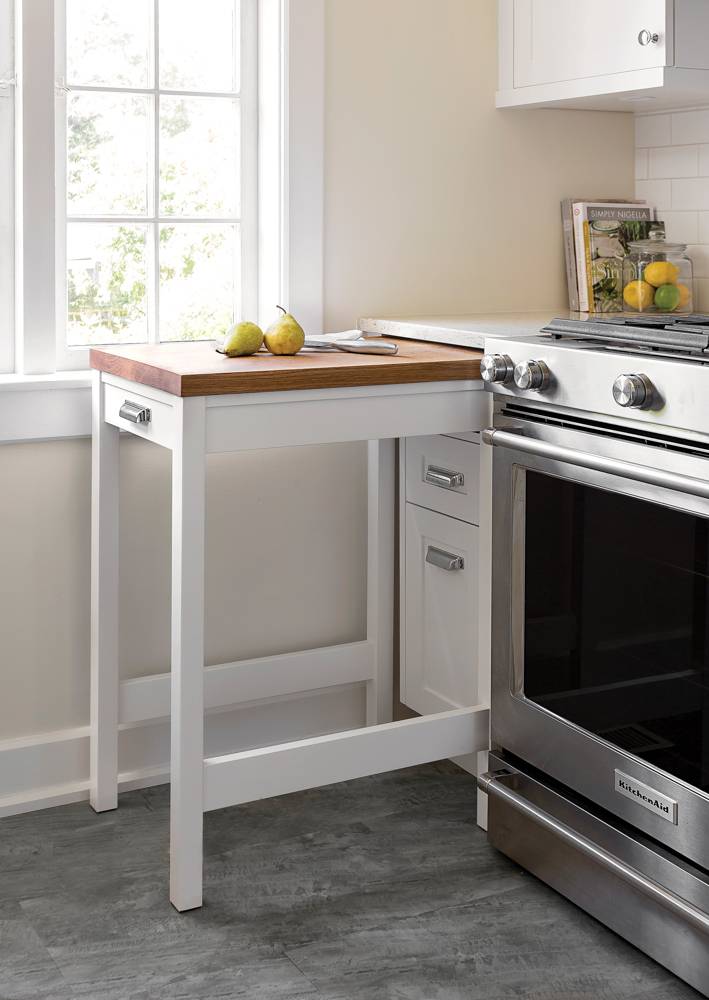 It doesn't need to cost a lot. Anything that brings in natural elements and texture will help lighten the atmosphere. Add some plants. Baskets are "an obsession." Since poor light can suppress mood, O'Meara says proper lighting is key, from efficient fixtures as well as natural light.
For O'Meara, adding storage and finding a home for clutter and fussy things is not only functional, it's pleasing to the eye and brings her comfort.
"I try not to complicate my house with too many things," O'Meara says.
BEN BRANNEN, principal designer, Bespoke Design
---
Ben Brannen advises clients to use every space in a home to its maximum potential, including areas they've never considered.
Design Tip: Try a Cozy, Cocooning Shade
Take the client newly working from home, who had taken over a chunk of the living room with a bank of computer screens. To bring order to the house, Brannen is turning the family's garage into an office and family room, including a pull-down projection screen for movie nights. With spaces for work, play and lots of storage, the car is in the driveway and the repurposed garage is a newfound space for everyone.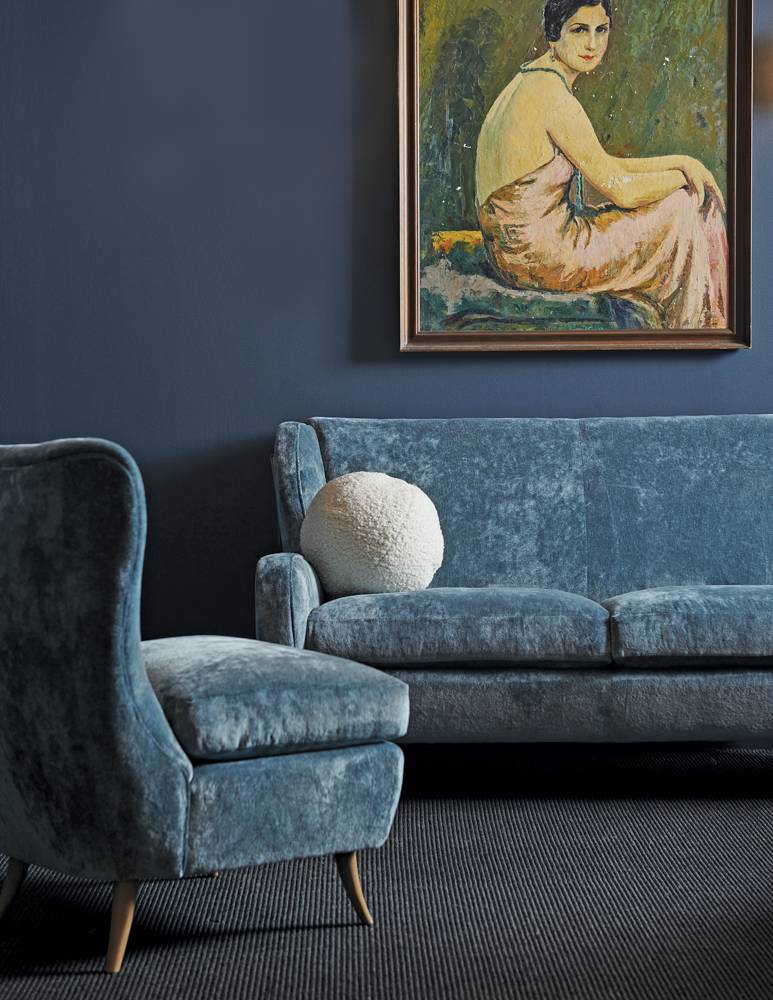 Another of Brannen's clients wasn't having dinner parties during COVID, but she was homeschooling three kids. She transformed the dining room into a classroom. He chose Farrow & Ball's soft blue- green shade Skylight for the walls. The drapes were removed to bring in lots of natural light to make it feel less like a dining area.
Design Tip: Repurpose areas to make them multi-functional
Brannen says since the living room is usually the first area people see when they enter the house, it should be welcoming, inviting and livable.
"Often it will be obviously decorated in such a way that it looks too pristine to be used on a daily basis," he says. "We need to use our space. What is it you do in other rooms of the house that we can get you to do up front here? People will actually gravitate and feel comfortable in that room. More than they would if it's formally decorated."
Durable fabrics take away some of the worry about using these formerly formal spaces. Brannen is fond of outdoor fabrics, which have come a long way from their stiff predecessors, even including outdoor velvet. They're long- wearing, a breeze to keep clean and the fabric technology has gotten so good, you can't tell it from fancy materials.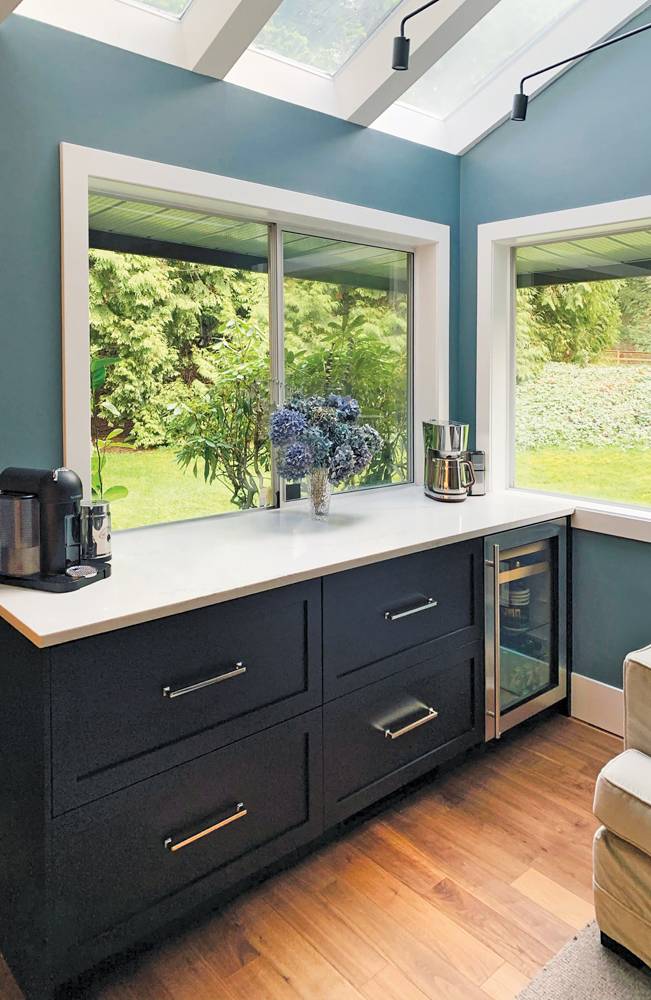 "I'm a true believer in finding the proper textiles for the proper use. You can find beautiful fabrics for upholstery or for cushions that are also family friendly and pet friendly," he says. Lift your spirits by breaking out of the white box and pick an up-to-date colour palette, like today's popular bold jewel tones. Navy or deep green feels "cozy and cocooning," he says.
Design Tip: Create a Work Zone
Look at how you use your kitchen. The traditional kitchen layout based on the triangular workspace of stove, fridge and counter doesn't always fit. Creating work zones makes the space more efficient and less chaotic. It's what Brannen did when he was configuring his kitchen for his own home renovation last year.
They had a built-in beverage station installed opposite the kitchen work area, with coffee- and tea-making equipment and a mini-fridge. Cups, mugs and wine glasses, as well as serving pieces, all have a place there. No more opening bottles of wine or making coffee in the busy kitchen.