Assi Coulibaly, a model and painter from Mali in west Africa, has experienced the consequences of a lack of representation in the beauty industry.
Makeup artists were never able to recreate the looks she imagined; everything they tried either left an ashy finish or didn't show up on her skin – the pigments not being strong enough.
So Assi set about painting her own looks with her face as the canvas.
Transmuting her creativity through makeup proved to be a healing experience and she quickly became fluent in her own unique language of cosmetics.
"I started makeup because I didn't feel beautiful and one of the things that I always thought of was to fake it till you make it so through trial and error I got really good at it," says Assi.
Channeling her emotions through pigment and brush has allowed to express her story and journey.
"This allowed me to tell the story of all the different facets that I have as a plus size black woman through makeup and allowed me to illustrate femininity, raw joy, And most of all it allowed me to express myself."
Assi draws inspiration from the techniques and palettes of beauty innovators like Pat McGrath and Rihanna.
"Pat McGrath is a huge inspiration. What I like about Pat was that she was in an industry that didn't cater to her that had no products that fit her vision or her skin tone and she wasn't afraid to go out there and build that for herself. Another thing that I really really love about her is her bond with her inspiration who is her mother was a single woman and I can relate to that very heavily.Lastly her boldness – she's not afraid to try something different nor is she afraid of creating her own thing," says Assi.
"One of my biggest inspirations is also Rihanna mainly because of the different shades that she's been promoting in the makeup industry."
Assi's looks are also inspired by the colours of home: Mali, in west Africa.
"I would describe my style as colourful, classy, and very African (because I'm not afraid to mix and match and go with fabrics that aren't conventional)."
Her long term goal is to eventually build a lifestyle brand, including promoting makeup, catering to "people who look like me and [one that] empowers them and celebrates us."
Here are some timeless and bold looks curated by Assi that are perfect for summer or any time of year.
Photography by Alyssa Hanke.
Look #1 – Feminity (pink)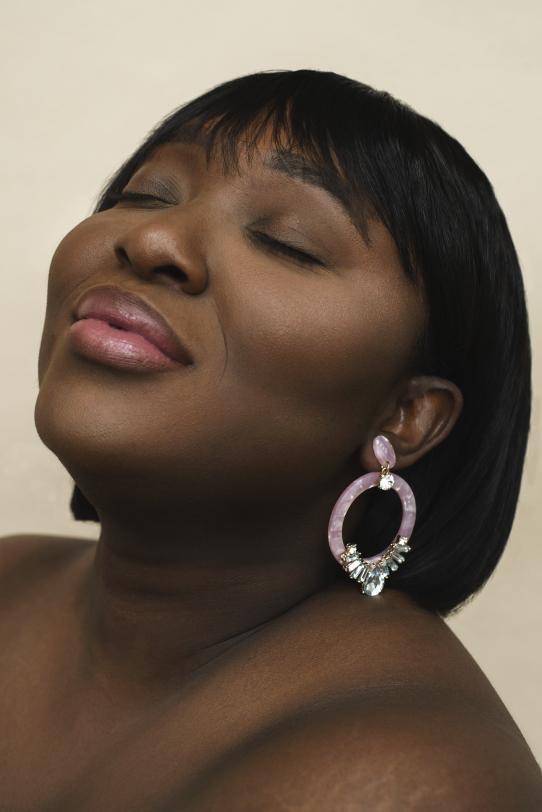 Concept: "The concept behind the smoke was to be pink and soft. The reason behind this is that often black women, specifically darker skinned women are not considered as feminine as most women around the world. I wanted to go with a natural face and just have a really soft and subtle pink in there that added that little hue and reflected a really natural glow of the skin."
How you can achieve the look: "I think this is one of the easiest looks to achieve. I would recommend picking a nice pink lipstick that compliments your skin tone. While doing your makeup, try to stick to a natural base with a little bit of highlighter."
Look # 2 -Under the sun (yellow)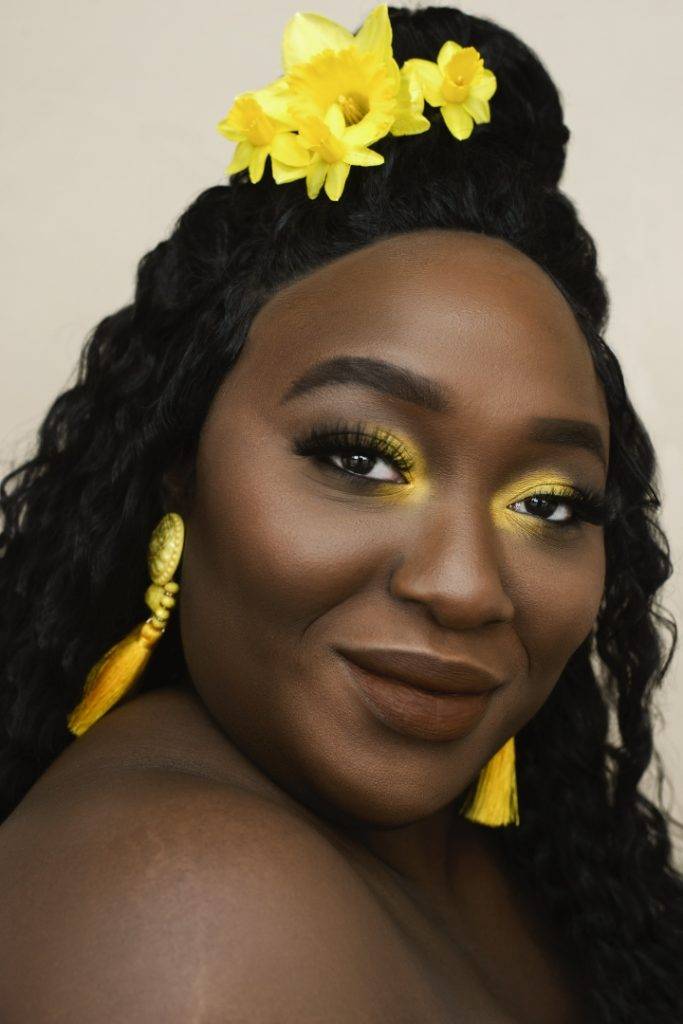 Concept: "This concept was based on the yellow component of the Malian flag and what it stands for. That is sand and sunshine, this really attributes that no matter how hard or hot things may get we always come out on top of it."
How you can achieve the look: "To achieve this look you're going to need a bit of a concealer base or a primer, once you have that get a very pigmented yellow (or any color of your choosing). Carve out the area that you want to colour and start applying the makeup from the corner to the middle part of your eyelid, start light and add more color based on your preference. Once you're done,you can stop there or if you're like me and want to add a little pizzazz add a lash because why not?!"
Assi says she couldn't pick a favourite for look 3 "so here are the two contenders:"
Look #3A – Spontaneous and infectious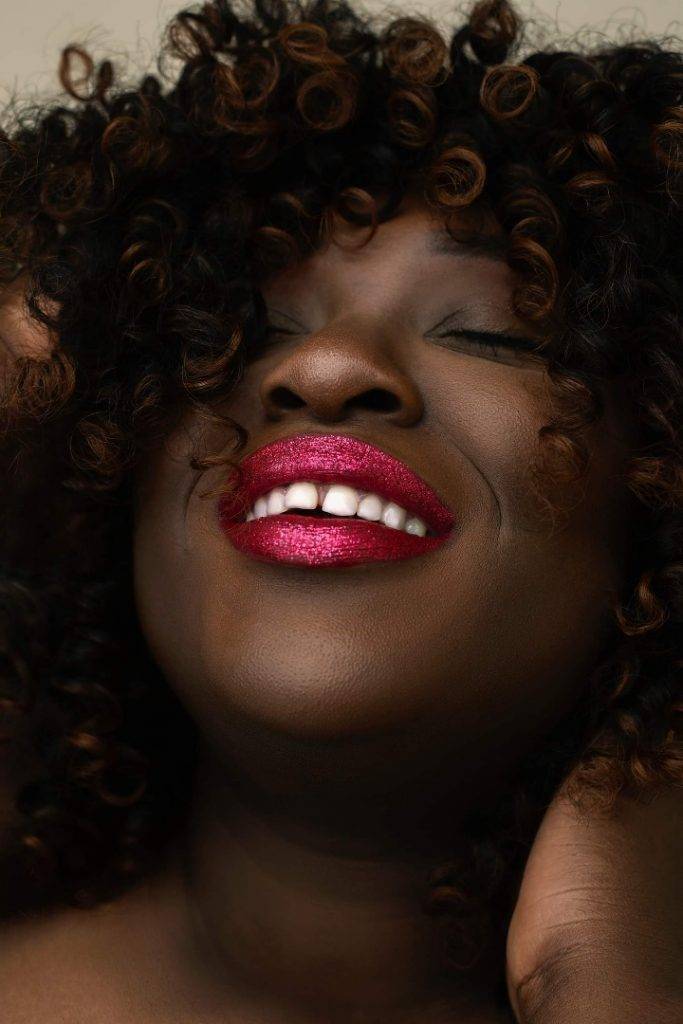 Concept: unbridled and irrevocable joy – plain and simple.
How you can achieve the look: "This look is definitely one of my favourites because it is a bold lip taken to a whole new level. What you're going to need is a lipstick that has a gloss finish, why do you ask? because you want something that the glitter will stick to you and that is not blue (your lips will thank me later). Once you've applied the gloss lipstick you're going to slowly (and I mean slowly) pack the glitter on. To make it stick your trick will be to use a setting spray so that it stays on."
Look #3B – Pushing the envelope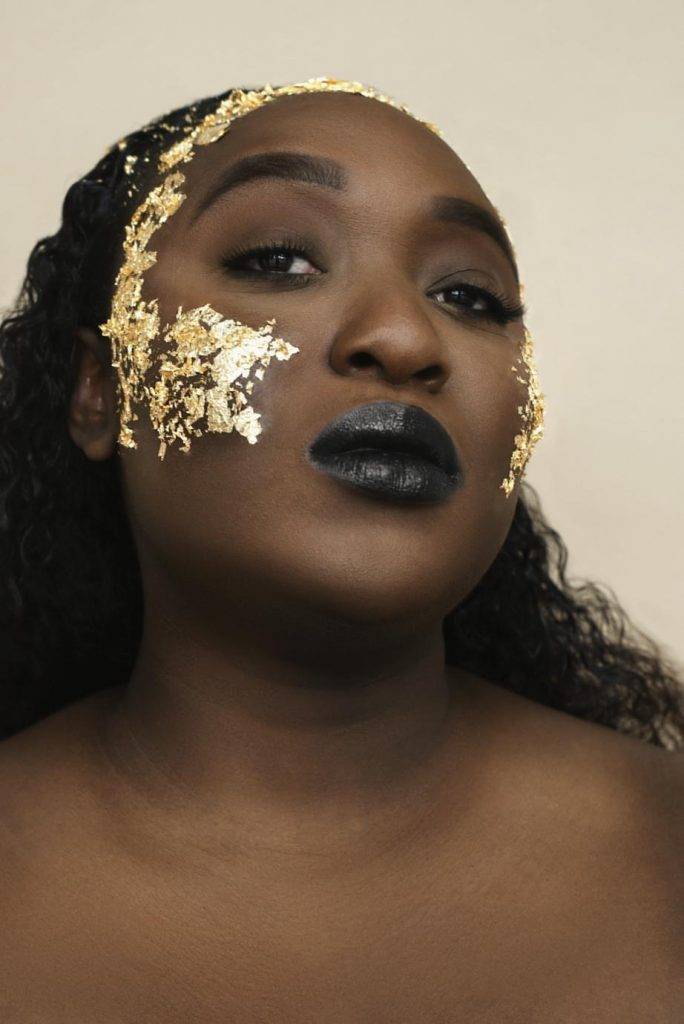 Concept: "Getting out of your bubble and getting out of your comfort zone. The goal of this look was for me to push myself technically and see what I could come up with."
How you can achieve the look: "You will need some gold foils that you can get on Amazon and castor oil. This is only for the hair and for the lips you will need a black matte lipstick and gloss. I would suggest preplanning where you want the gold foil and lay the castor oil on the hair and slowly begin the application. Once you're pleased with it, put on a nice black lip and you're good to go!"