Three decades after her big break, Chrissy Steele is back and still rockin'.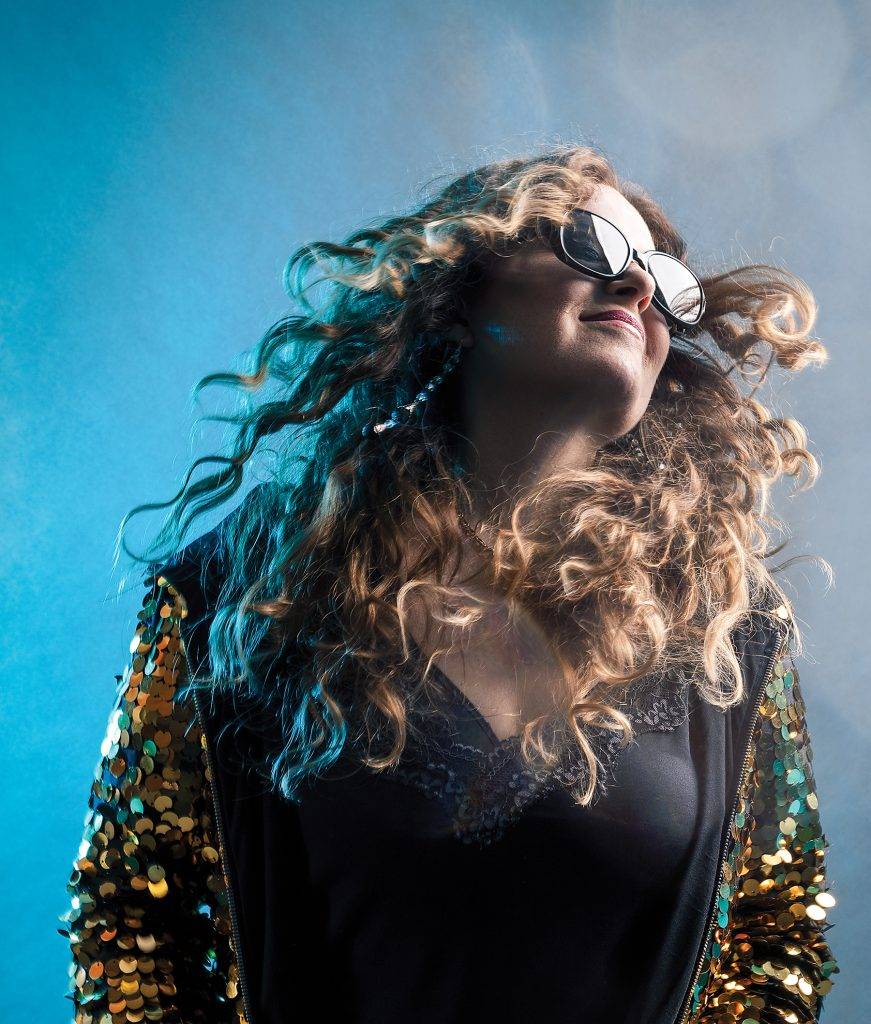 By David Lennam | Photo by Jeffrey Bosdet
Pretend it's 30 years ago. Chrissy Steele is centre stage in a packed Madison Square Garden. Her band is opening for Jethro Tull and she's clad in some rock babe outfit, maybe leather and fishnet and boots to the knees. She's whipping her hair around, belting out "Cry Myself to Sleep" or "Love You 'Til It Hurts" in what the Georgia Straight's Steve Newton once called "a throaty, pushed-to-the-max style."
It's the dawn of her breakout to stardom. It's also near the end. Zenith and nadir colliding.
The ink may still have been damp on a just-signed seven-album deal with the British label Chrysalis. There were Juno nominations for singer and album from her hard-rocking 1991 debut Magnet and Steele. There was songwriter, producer and guitar hero Brian "Too Loud" MacLeod, Steele's friend, mentor and bandleader. There was headliner status, packed arenas, pyrotechnics, smoke machines and videos with too much soft focus all looming as Steele was assuming the mantle of Canadian metal queens Darby Mills and Lee Aaron.
Then it all unravelled for the girl from Comox who started out playing Champs and Club Soda, riding the Prairies in vans and buses, doing her best Heart, Huey Lewis and AC/DC.
MacLeod, the almost legendary backbone of Headpins and Chilliwack, would lose his battle with cancer in 1992. Steele began to grow tired of the sexpot, biker-chick image. (A piece in the influential music mag Kerrang proclaimed her "a sex goddess.") Her record company was bought out and folded. Tastes shifted; grunge was replacing hard rock.
"It's difficult to go back and start from scratch again," Steele says in hindsight. "You can only live the dream for so long if it's not working out for you."
It was, however, a dream she never really shut her eyes on.
A comeback story
Steele moved back to Victoria, where she'd lived in the early '80s. Back to her real name, Christina Southern. And back to a real job as graphic designer. She still jammed with bands now and then, but nothing that would again inform her life.
Then, as though the gods of rock wanted to further silence her, Southern was diagnosed with muscle tension dysphonia, a disorder tightening the muscles around the larynx. It took her three years just to get her voice back.
Throughout, she never sank into a quagmire of self-pity, but Southern confesses, "I've seen the dark side and come out the other end."
The "other end" is today, 30 years later. Southern is back as Steele, and a punchy but brooding new single, "Insidious," dropped in October 2021 with the promise of more to come.
Written by Glen Willows of Harlequin fame, with Steele's brother Bryan Southern, "Insidious" is a modern rocker that allows Steele some of her trademark soaring vocals while addressing some dark, almost Nietzschean, material — depression, solitude, being judged and existential struggle. But it's that big voice that has always been the showstopper.
Can we call this a comeback story?
Steele is quick.
"Yes, we can."
A second chance, maybe. And her Instagram sums it up perfectly: "Juno nominated Ex Rock Star you've never heard of." It goes on to read, "I've lived a lot and I'm back with new music."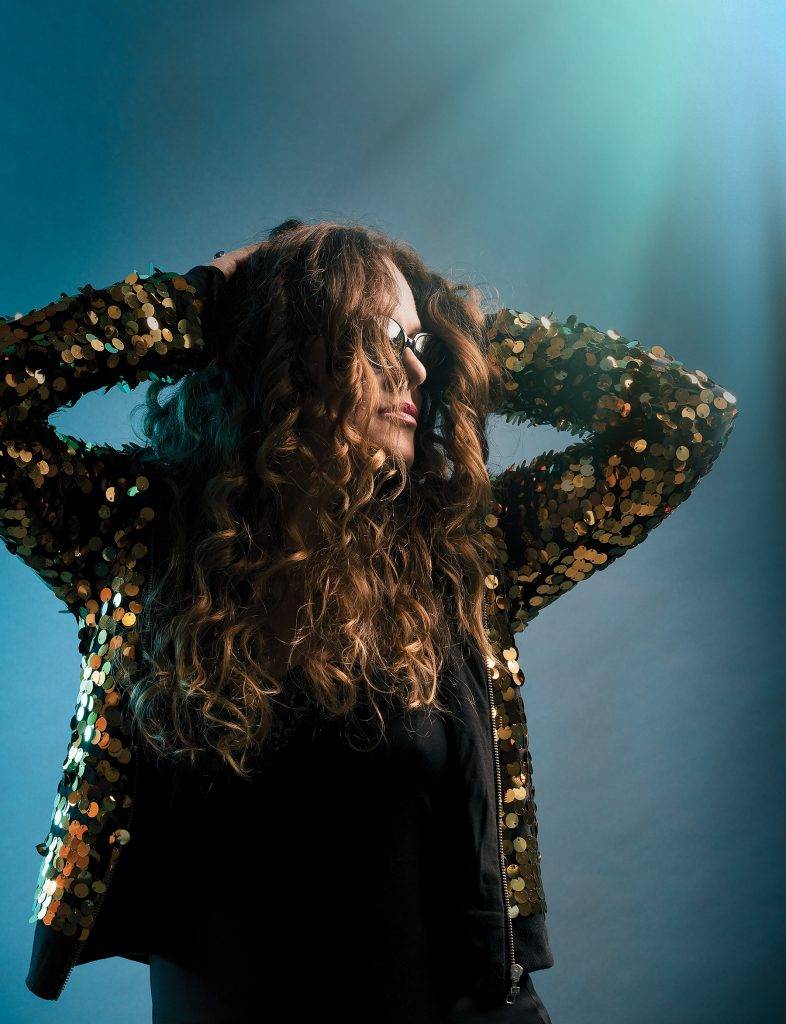 Relighting the fire
"I left the business 30 years ago," Steele almost whispers. "I'm afraid to say that number. Is it really 30 years? Who the hell would think you could come back after 30 years?"
Steele's not expecting a label deal or a return to touring with big acts like she did with Jethro Tull and Bryan Adams. "That would be unrealistic. I'm just happy to put stuff out there and say I did it. I always had this constant gnawing feeling inside that bothered me for years. I couldn't find the right combination of people to work with. It was very frustrating. But I'm doing it now in my 50s."
A more-than-loyal fanbase has motivated her. Since the development of social media, Steele has reconnected with fans, more than a bit surprised to find out they were still there asking her when new material was going to come out.
"In 1995 I got a computer and I would kind of search my name and would see these chat boards and message boards with my name on it. They'd be asking things like, 'Do you remember Chrissy Steele?' " They're still addicted to her take-no-prisoners style even though her last big show was in 1992, The Great Canadian Party, outdoors at UBC's Thunderbird Stadium on a bill that included The Tragically Hip, Colin James and (unbelievably) Spinal Tap. Thirty years of marriage proposals and where-have-you-gones ensued.
Some of those followers were probably packed into the old Loft Cabaret in Comox, where a teenaged Steele convinced a cover band, Bowser Moon, to let her on stage to sing Springsteen's "Pink Cadillac." "I didn't even know the words so I just sang backup."
Tours of duty with West Coast bar bands like Room Service and Reform School followed, before she fronted her own eponymous outfit, inviting the attention of MacLeod and even fronting Headpins for a while.
Her determination to re-light that fire has become a DIY experiment. The artist is manager, marketer, social media maven and video editor — a valiant effort to prove to herself she can do it.
"It would've been kind of sad for me to disappear and not try something again," she laughs. "In fact, the whole thing is just weird. I just felt like I needed to get it out of me. I wasn't going to settle for doing something mediocre."