---
By June Dagnall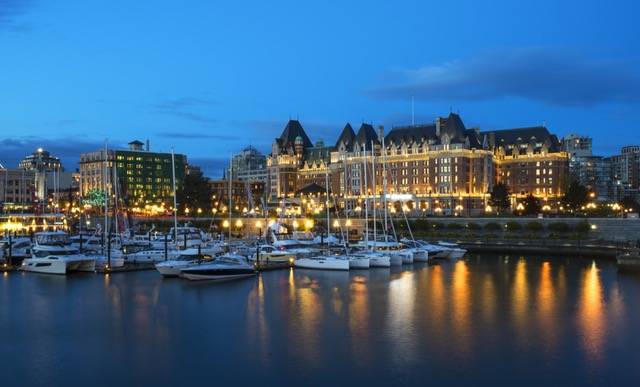 Let the magic of Christmas bring love and peace to you, your family, and to the world, and may you never be too old to search the skies on Christmas Eve. Christmas 2020 will be a little different – a year when we all stay closer to home. For more than a century, Christmas at the Empress has been a celebrated tradition for visitors and locals alike. Faithful friends, who are dear to us, gather near to us, once more. For the locals of Victoria, an annual visit to the Empress during the holiday season is a must-do tradition.
Christmas at the Castle
Once again, the Empress Hotel's enormous 16-foot tree will stand majestically in the Reception Lobby, adorned with shimmering lights and holiday décor. This Grande Dame, who will turn 113 on January 20, 2021, will be dressed up in her holiday best, with more than 7500 ornaments and twinkling lights, inside and out.
A very special overnight package for British Columbia residents only! Where else can you stay in a coastal castle, dine in storied spaces where royalty once dined, fall asleep enveloped in 112 years of iconic history and wake to Victoria's stunning Inner Harbour – all without leaving your backyard? Available for overnight stays from November 15, 2020 to January 2, 2021, this Christmas at the Castle package is perfect for couples and families. It includes one night in a Fairmont guestroom, complimentary self-parking, $50 dining or spa credit and a late 5:00pm checkout. With less tourists in the capital this holiday season, it is the perfect time to start a new family tradition. Christmas at the Castle can be booked online here.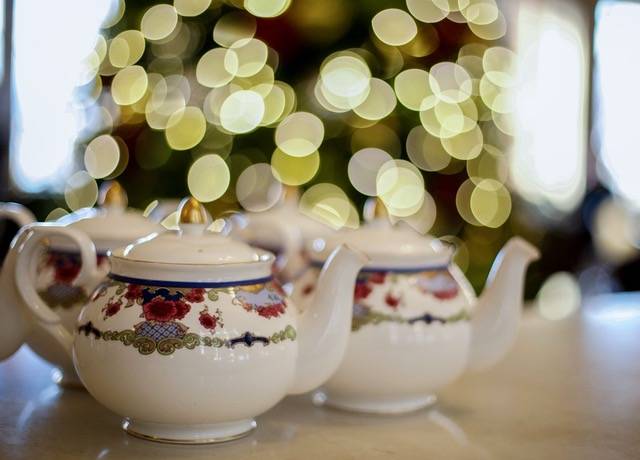 Festive Meals "To Go"
Bring the deliciousness of an Empress Christmas into your home this holiday season with the hotel's expanded menu of scrumptious "To Go" offerings:
Popular "Sunday Roast to Go" offering remains for the Christmas season. Savour a perfectly cooked decadent prime rib with all the traditional accompaniments. Just set your table and serve!
The talented Empress culinary team will prepare your "Festive Turkey to Go" for your Christmas Day feast! Complete with all the holiday fixings, your family will be extremely "Empressed" with this delicious meal.
Iconic Tea at the Empress is available all season in the storied Lobby Lounge. However, a new option for 2020 is "Festive Tea To Go". Presented in its own elegant custom designed Tea To Go box that is fashioned after the Empress china, it's filled with the same sweet and savoury delicacies that are found on the festive tea tier. Treat yourself (and maybe gift it to someone special), choose a special spot to relax and enjoy this world-renowned tea, which has been served at the Empress since 1908.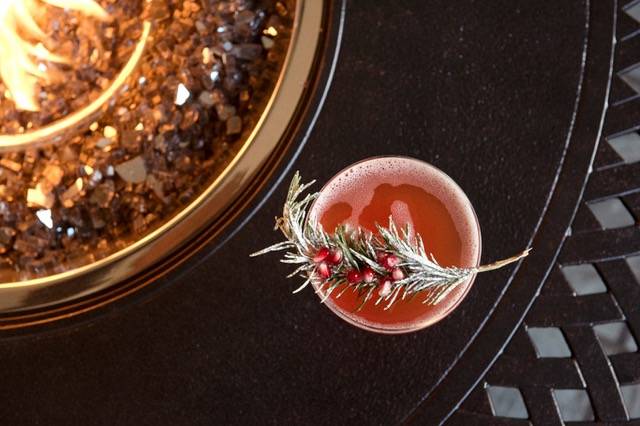 Ring in the New Year
Are you hosting a small safe bubble New Year's Eve party that you want to be fabulous but have no time to prepare? As more of us celebrate from home and ring in a much-anticipated 2021 surrounded by close friends and family, Fairmont Empress is offering, for the first time ever a fantastic New Year's Eve Party To Go. With elegant hors d'oeuvres, canapés, sweet and savoury seasonal bites, it is a stress free way to entertain, while offering guests all the elegant trimmings of a NYE party.
The morning after, as you wake to a brand new year, start 2021 off on the right foot with the city's most delicious brunch. Locally sourced ingredients and sweet favourites such as Buttermilk Pancakes, and savory PNW Eggs Benedict inspire Q Restaurant's Resolution Brunch.
S'mores on the Christmas Veranda
Available Friday, Saturday and Sunday beginning November 20, gather around a delightful fire on the Christmas Veranda and enjoy seasonal hot beverages, festive treats and S'mores! With heaters, cozy blankets and the best Inner Harbour views of Victoria, it is the perfect spot to reward yourself after a long day of Christmas shopping.
The gift of wellbeing goes a long way at any time of the year. Willow Stream Spa's exclusive Spa for a Year passport is the perfect gift for anyone in need of self-care and energy renewal. The spa at the Empress offers locally inspired spa treatments, facials, nail salon and RMT massage. As Winston the hotel's Canine Ambassador attests, "you will feel "pawsitively" pampered!
Reservations are required for most Christmas at the Empress offerings. To learn more and to book festive dining, seasonal wellness and the locals-only "Christmas in the Castle" package, visit http://www.ChristmasattheEmpress.com
Happy Christmas to All and to All a Good Night.