Urban destinations feed a soul hungry for art and architecture. Here are three destinations that do just that — and even offer a surprise or two.
---
By Joanne Sasvari
You can keep your beaches and theme parks and leisurely ocean cruises. When I travel, I yearn for the feel of pavement under my feet, for the thrum of the subway below and the drama of skyscrapers looming above. I crave the cultural nourishment of museums and galleries, the intriguing flavours of foods served in cantinas or osterias or bouchons, the gamble of shopping with euros or pounds or pesos.
In many ways, cities are easy, especially the big ones. Your plane likely lands there. There are guidebooks to it. There is a history. There are hotels, restaurants, an easy-to-navigate transit system and you likely have at least one friend who's already visited and has suggestions for cool things to do. And there is always so much to do.
"When a man is tired of London, he is tired of life; for there is in London all that life can afford," the 18th century writer Samuel Johnson opined to his friend and biographer James Boswell. London is indeed a city filled with an endless variety of things to do.
But then, so is most every major international city — and the smaller ones, too. In fact, sometimes the best adventures can be found in secondary cities (Bordeaux or Lyon or Avignon rather than Paris, for instance), which can more easily preserve their regional character and hang on to the quirks that make them so lovable.
Every city has its unique urban music: the jangle of Vienna's trams, the nee-naw, nee-naw of sirens in London, the wasp-like whine of Vespas in Rome, the mournful wail of a saxophone that could only mean a jazz funeral in New Orleans.
Every city has its unique flavours: hot dogs "dragged through the garden" in Chicago, the bright tang of a Pisco Sour in Lima, the umami note of sake kasu that underpins so much of Vancouver's cuisine.
And every city has its architecture, its iconic buildings that tell you right away, this is Istanbul or Moscow or Dubai. Who can forget their first glimpse of the Eiffel Tower, the Taj Mahal, the Sagrada Familia, the Empire State Building?
It's the art, design and architecture of a place that lets us know we're somewhere completely different from home, with a creative sensibility different than our own and a history we may know little about. The best place to discover all of this is in a nation's urban centres. Here are three — perhaps surprising — cities that offer just that.
Calgary – Building the Future
If you think Calgary is nothing but chuckwagons and chophouses, think again. Head down to the East Village and discover that what was once the oldest part of the city (and a rather dodgy one at that) has become not just a shiny new community at the confluence of the Elbow and Bow rivers, but a destination for sophisticated architectural design.
In the early 2000s, in a neighbourhood that the city's own health officer had decades earlier labelled a "skid row," Calgary launched an ambitious mixed-use redevelopment plan with a price tag of many, many millions of dollars. For a design lover, it's worth every penny.
Aside from the hotels, restaurants, graceful RiverWalk and more than 1,400 condos, the East Village boasts two new world-class buildings: the Calgary Central Library and Studio Bell, home to the National Music Centre. Not only are these buildings masterpieces of contemporary design, they offer dozens and dozens of programs for people to take part in. Remarkably, this new neighbourhood also embraces historic buildings like the King Edward Hotel (now the King Eddy), a legendary blues joint that is now part of Studio Bell, and the former Simmons mattress factory, now home to some of Calgary's favourite restaurants.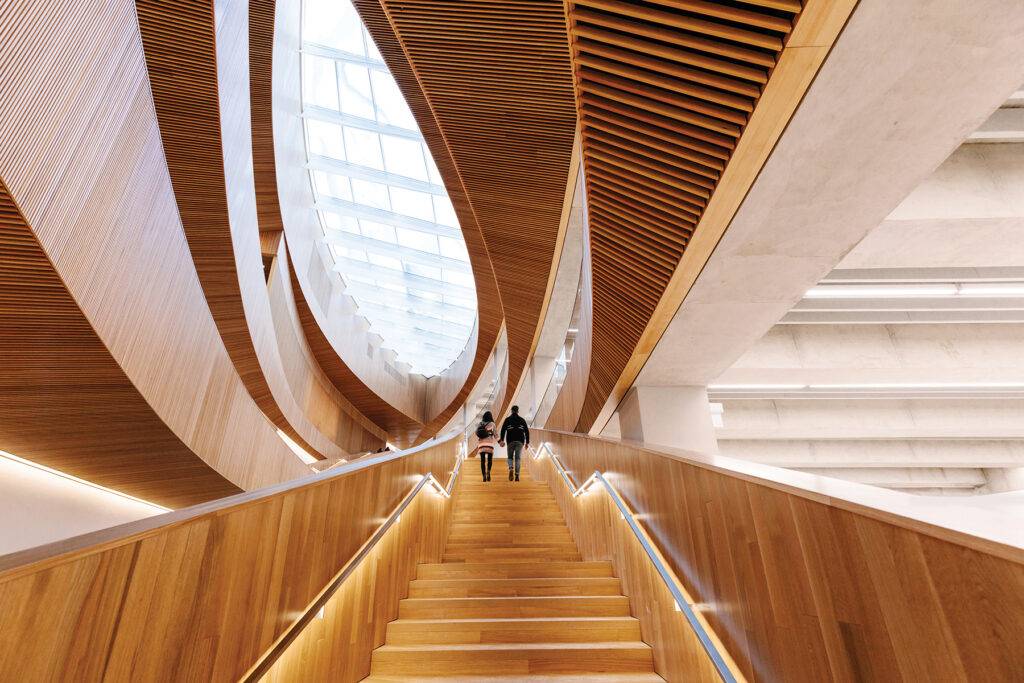 ---
The library was designed by American-Norwegian architectural firm Snøhetta, in collaboration with the Canadian design firm DIALOG, and it is a beauty. It is built over a CTrain tunnel, making it both a portal and a bridge connecting downtown to the East Village. Terraced slopes rise to an oval-shaped, 22,000-square-foot structure built around an airy, four-storey atrium. Its sweeping curves are clad in translucent fritted glass panels; its entrance framed by wooden arches inspired by the clouds that presage the chinook winds. Visit for: author readings, lecture series, book clubs, children's storytimes and myriad other events.
To plan your trip: visitcalgary.com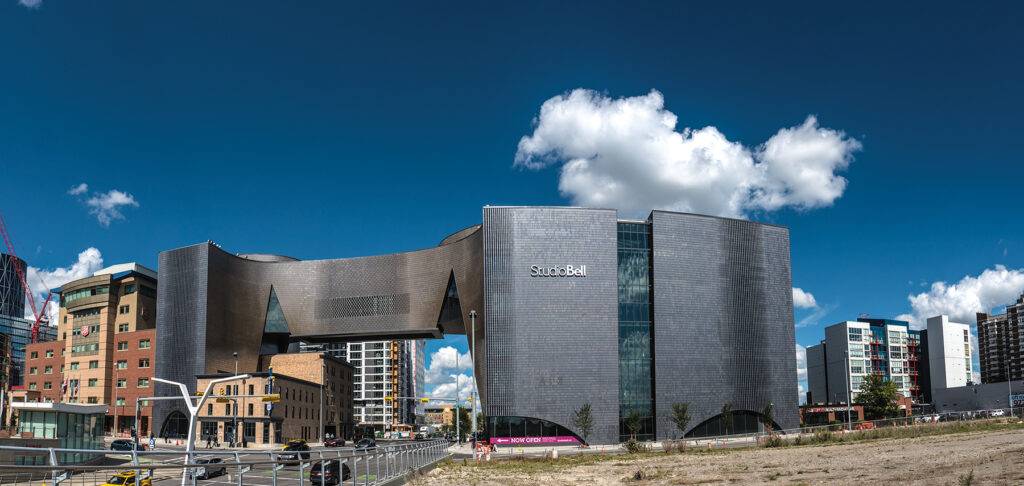 ---
San Miguel de Allende – Artful Living
San Miguel de Allende is about as close as you can get to the middle of Mexico, about 275 kilometres northwest of Mexico City, with nary a beach in sight. That central location made it an attractive destination for the Spanish when they arrived in the 16th century and began hewing precious minerals out of the land. By the mid-18th century, San Miguel was one of the biggest, most prosperous cities in New Spain, its streets lined with grand mansions and churches built in the fashionable Baroque and Neoclassical styles.
Then came revolution, influenza and new sources of wealth. By the early 20th century, San Miguel was practically a ghost town — and, it turned out, a perfect refuge for ex-pat artists looking for a scenic and inexpensive place to set up their easels. More and more creative people followed, and soon this became one of the world's most artistic communities.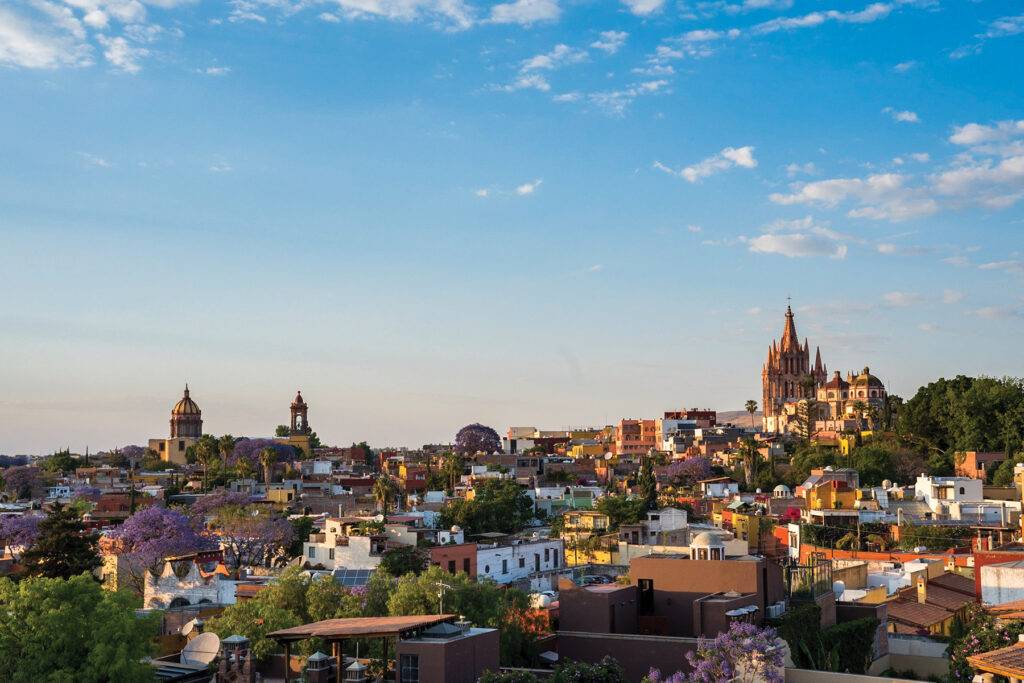 ---
There's even more going on at Studio Bell, the first national cultural institution in Canada dedicated to celebrating music in all its forms. Designed by Brad Cloepfil of Portland's Allied Works Architecture, this 160,000-square-foot building rises in nine subtly curved, interlocking towers clad in glazed terra cotta. It features five floors of performance, exhibit and collections spaces; in addition, a bridge across 4th Street SE creates a gateway to the East Village and unites the presentation spaces with artists' residences and recording studios.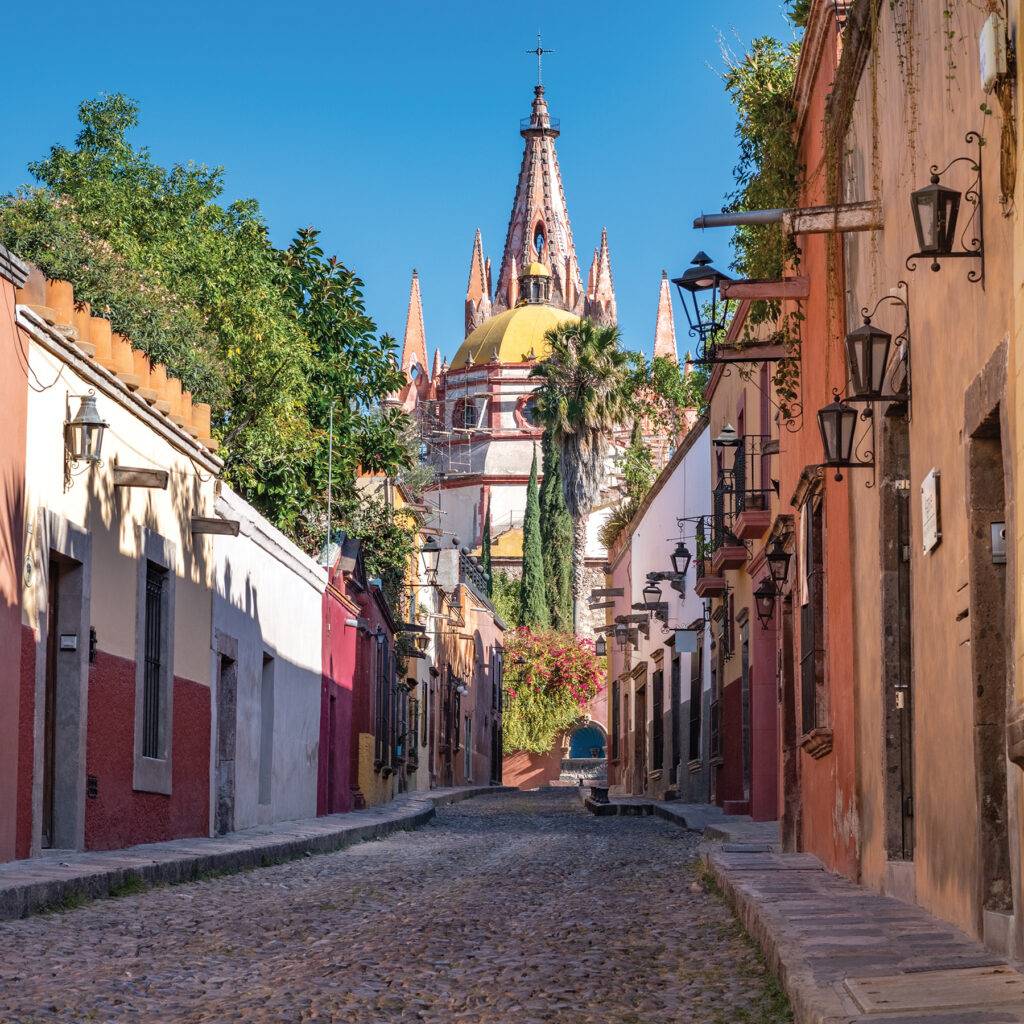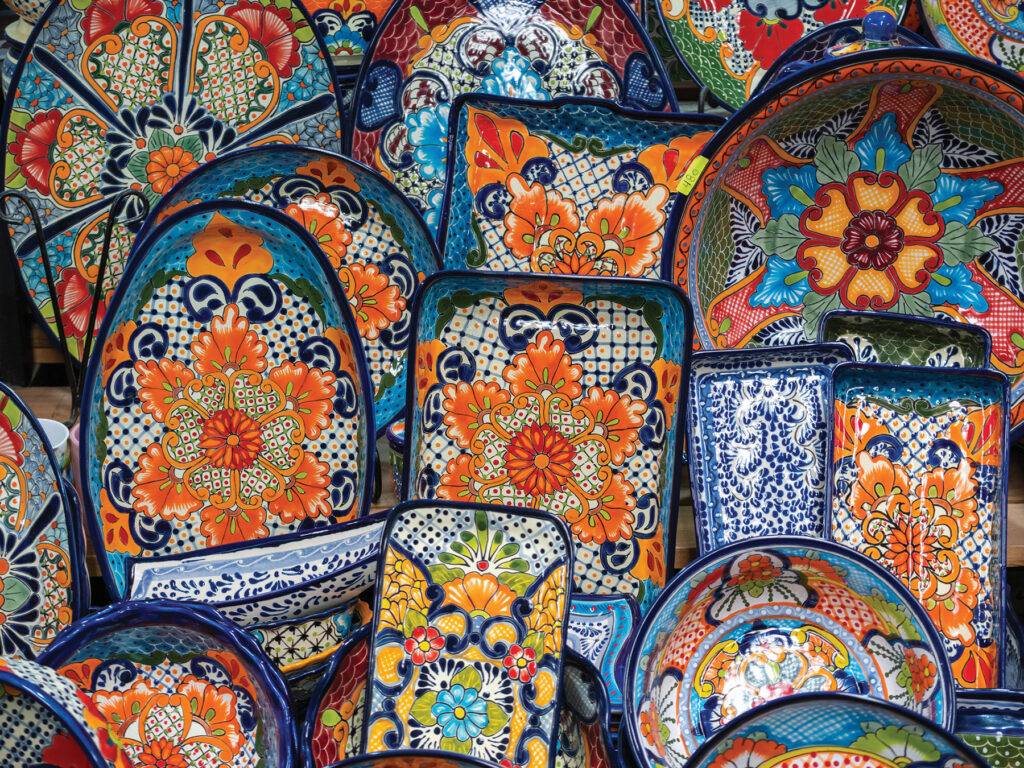 ---
It is not just beautiful visually, but acoustically, too. Cloepfil himself describes Studio Bell as "a gathering of resonant vessels that stand as sentinels to Calgary's East Village. The building is a silent and powerful instrument that exists to emanate music and light." Visit for: the National Music Centre Museum, concerts, jam sessions, after-school programs, music therapy and the OHSOTO'KINO Indigenous programming initiative.
Today, much of that colonial architecture is still perfectly preserved. But the city, which was designated a UNESCO World Heritage Site in 2008, is also rich with contemporary galleries and artisanal craft markets. Its cosmopolitan, bohemian lifestyle makes it an enchanting destination — and one that is especially welcoming to LGBTQ+ visitors and a surprising number of Canadians who have relocated there.
Not only that, but its cobblestone streets and welcoming plazas are lined with terrific bars and restaurants, many of them sparkling with Michelin stars.
If all you know of Mexico is an all-inclusive in Puerto Vallarta, visit San Miguel de Allende and prepare to be swept off your feet by its artful beauty.
To plan your trip: visitsanmiguel.com
Vienna – Have your cake
Vienna's Secession museum is a temple to the art and ideals of Gustav Klimt, and features his legendary "Beethoven Frieze" (below).
If you, like me, spent the chilly winter months fascinated by the thriller TV series Vienna Blood, set in the grand cafés, graceful avenues and gilded opera houses of 1900s Vienna, you might be dreaming of exploring Austria's capital city yourself. And why not? Vienna is famously the home of Mozart, Beethoven, Sigmund Freud, the Lipizzaner stallions and some of the world's most famous cakes.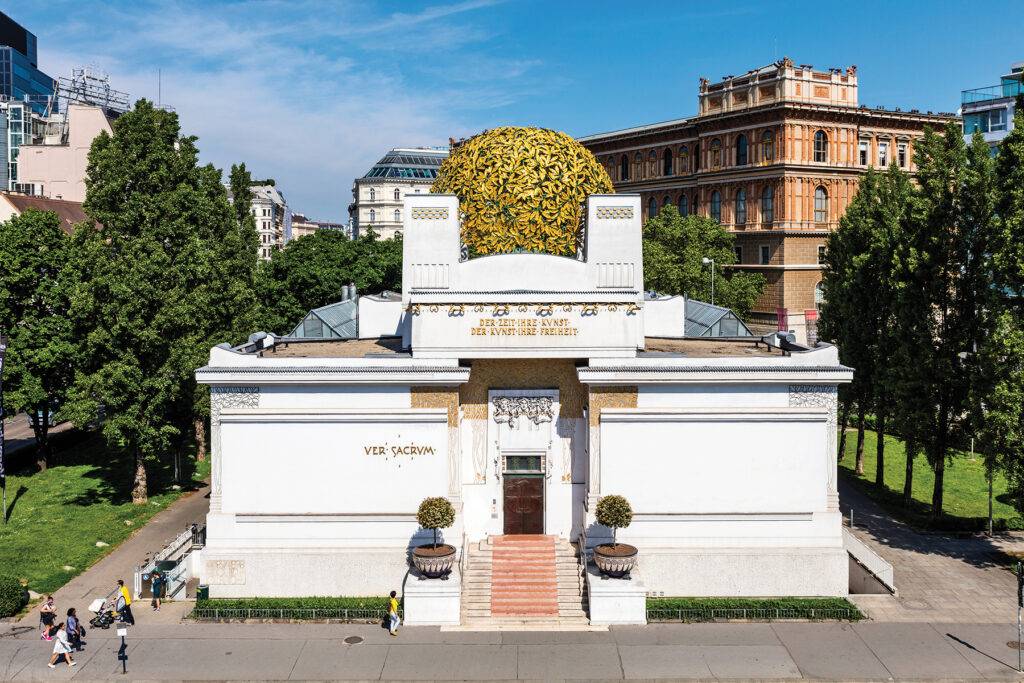 ---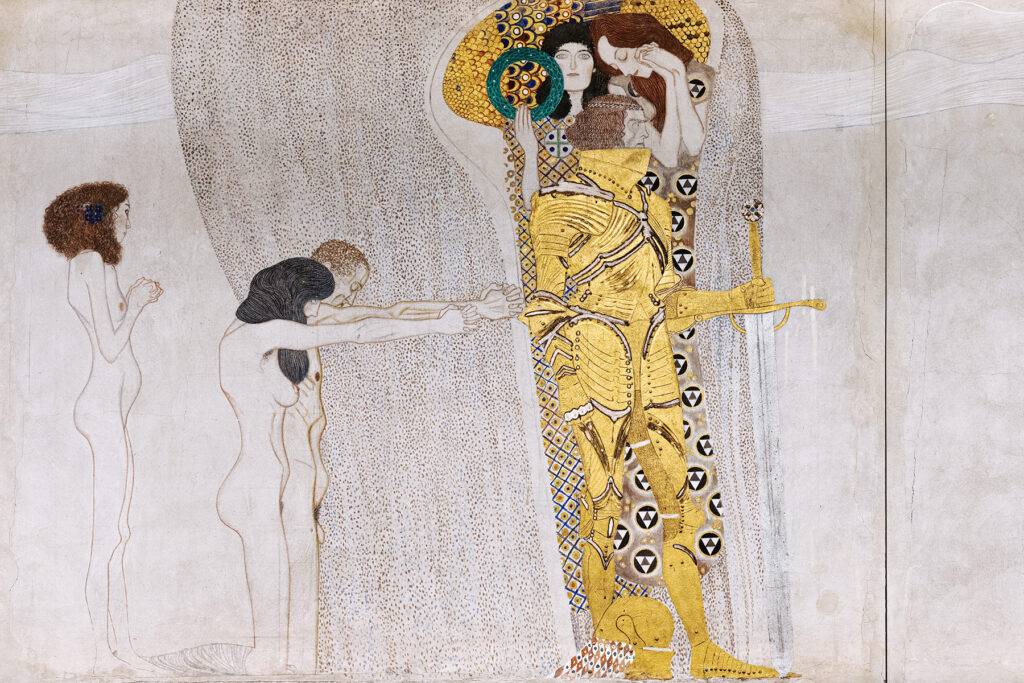 ---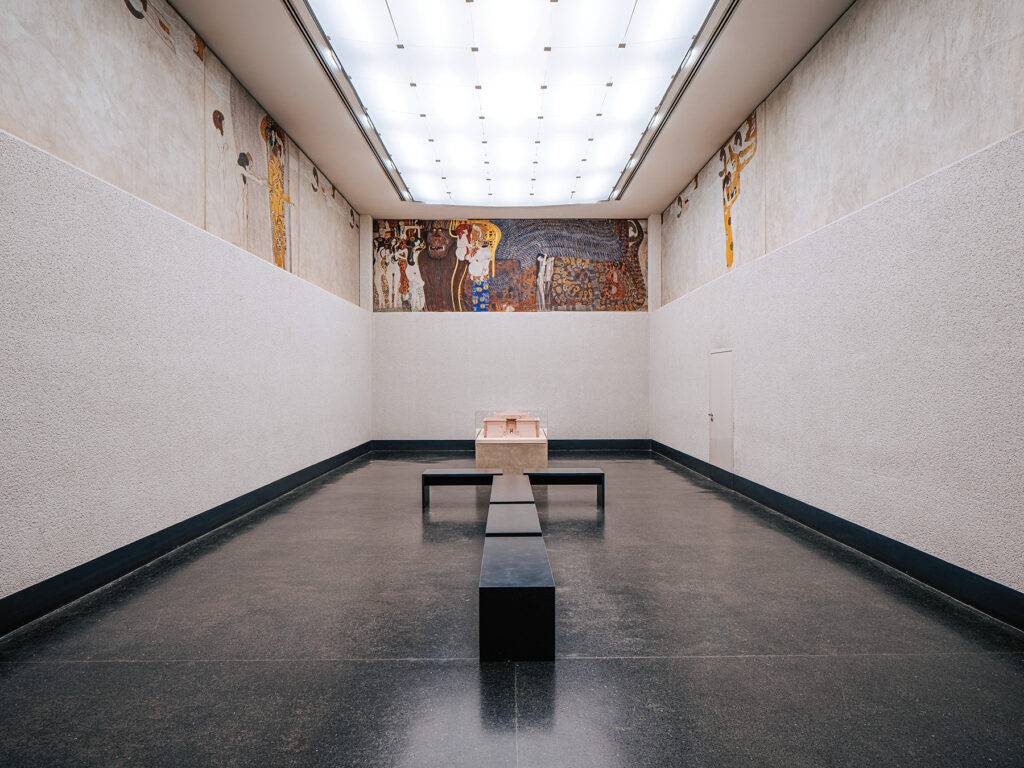 ---
But forget the Sachertorte for just a moment. One of the very best reasons to visit Vienna is for its incredible art museums.
At the turn of the last century, Vienna was one of the most exciting cities on the planet, culturally speaking. Outwardly a serene metropolis encircled by the aristocratic façades of the Ringstrasse, by 1900 it was an epicentre of revolutionary ideals. As the Habsburg Empire crumbled, a prosperous middle class emerged and, alongside it, a cluster of modern artists, architects, musicians and social scientists who would go on to transform the world.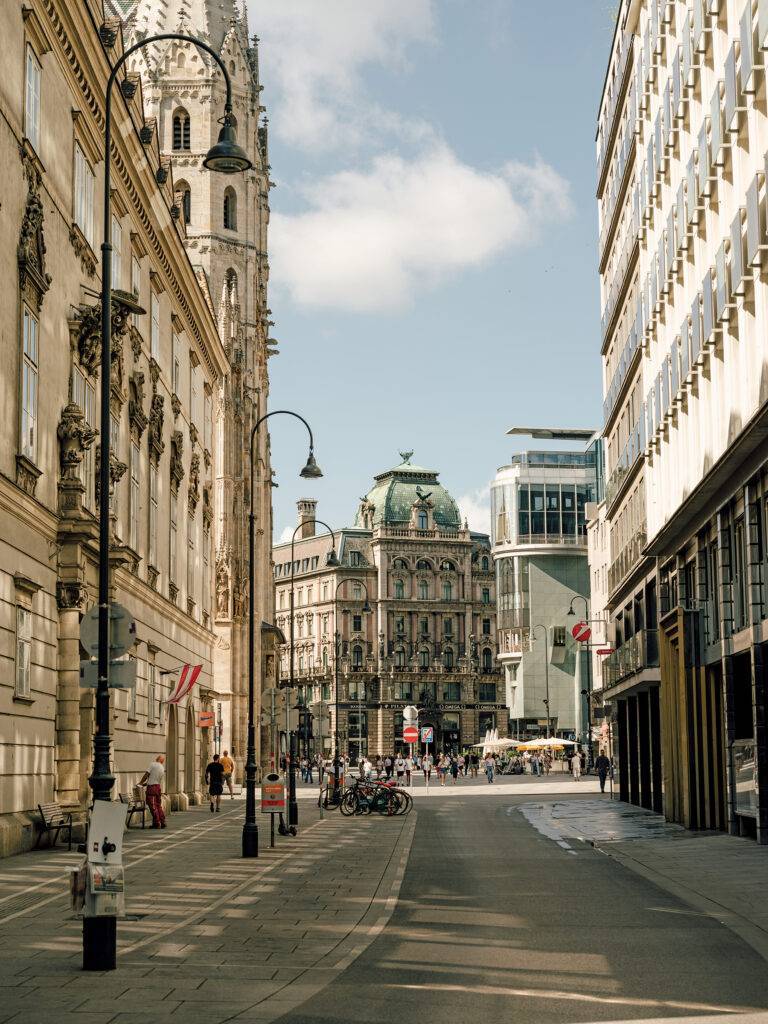 ---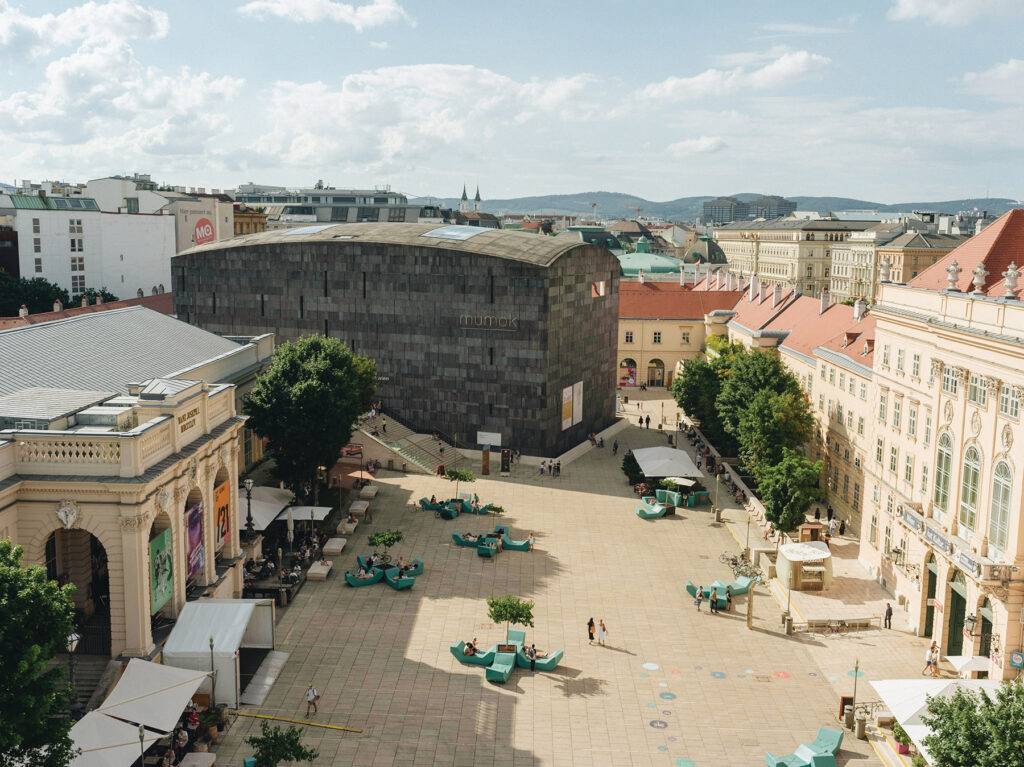 ---
Among them was Gustav Klimt, leader of a group of artists known as the Secession. (Their motto: "To the Age its Art, to Art its Freedom.") A visit to the Secession museum is a must, especially for any fan of Art Nouveau — it's the world's oldest independent exhibition centre dedicated specifically to contemporary art.
From there, meander over to the MuseumsQuartier, where you can easily spend a day or a lifetime exploring the 60 cultural institutions that sprawl over nearly a million square feet. Originally the imperial stables, designed in the 18th century to be part of the "Kaiserforum," today it encompasses contemporary structures as well, and offers exhibits on everything from high culture to subculture, and encompasses fine art, architecture, music, fashion, theatre, dance, literature, photography and street art.
Still not enough art for you? There are also plenty of avant garde galleries outside the MuseumsQuartier, such as the Anker Bread Factory in the edgy 10th district, as well as street art along the Street Art Passage near the Spittelau U-Bahn stop.