A combination of climate and innovation has created an agricultural and craft mecca in Cowichan. Just 25 minutes north of Victoria and boasting Canada's only Mediterranean Maritime climate, there seems to be no limit to what can be produced in this region. And it's not just the land that makes Cowichan a foodie paradise, it's the passionate people behind the products who work tirelessly to create quality local flavors.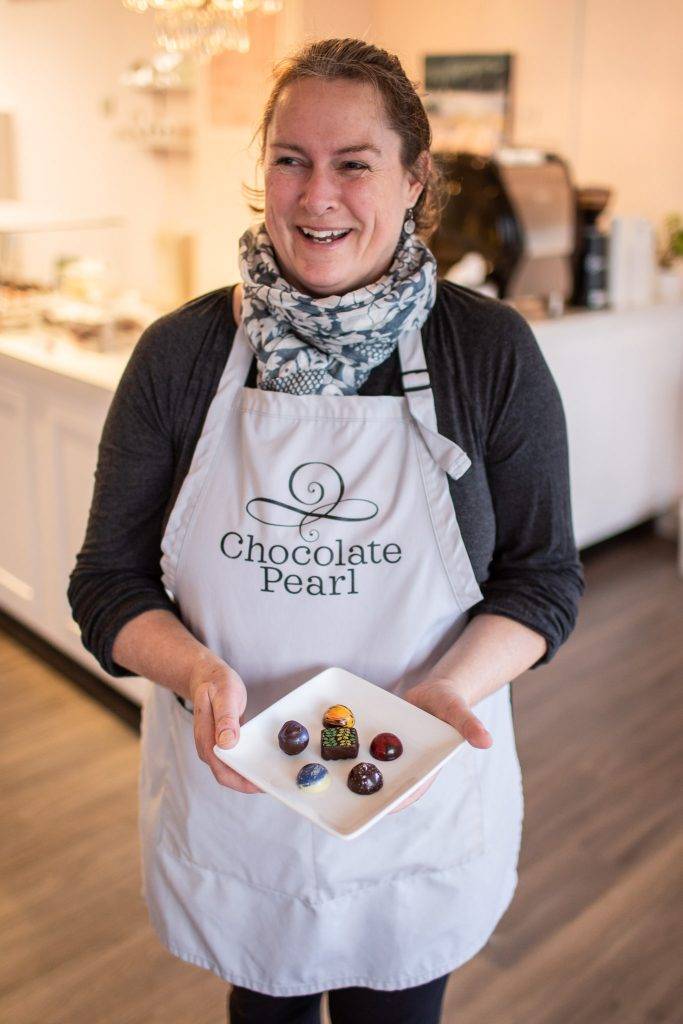 Raise Your Spirits
In Cowichan, craft is key. The region's award-winning distillers are a testament to how attention to detail and careful science creates a quality craft. Stillhead Distilling, the newest addition to the spirits scene, is already making waves in the industry. Ampersand Distilling Co. uses scientific know-how and traditional distilling techniques to produce incredible handcrafted spirits.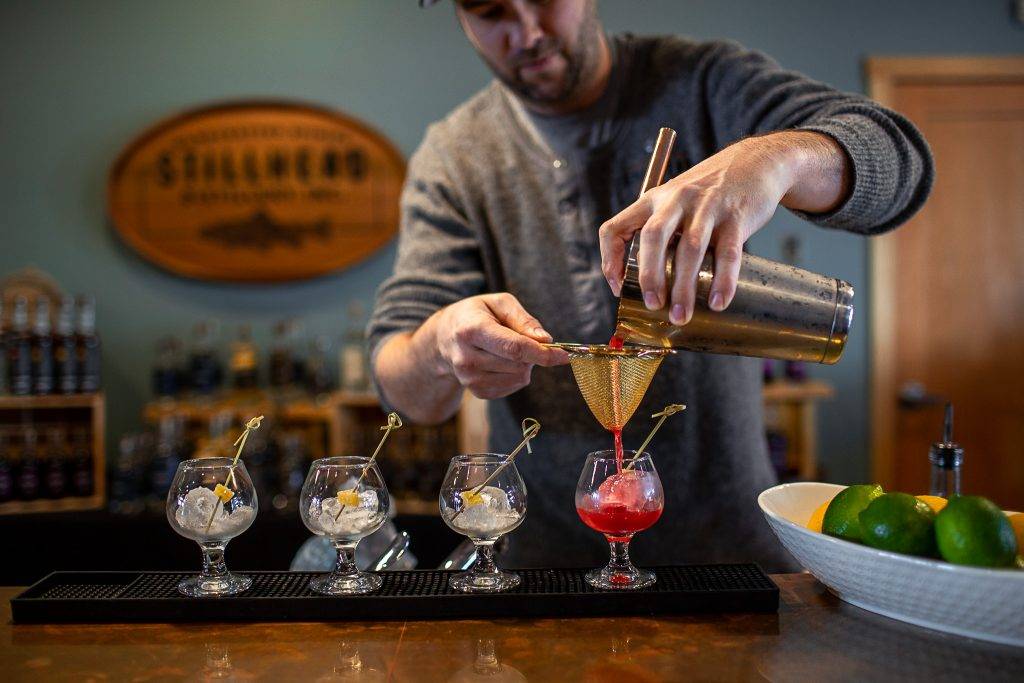 Most people think of cider when they think of Merridale. Although they were also one of the first registered craft distilleries in BC when the legislation changed in 2013. They've been distilling up at the orchard for years and have some of the oldest barrelled spirits in the province.
Merridale. But they were also one of the first registered craft distilleries in BC when the legislation changed in 2013. They've been distilling up at the orchard for years and have some of the oldest barrelled spirits in the province.
Freshly Baked
There is no better smell in the world than a freshly baked loaf of bread. Cowichan is home to some spectacular bakeries that are perfecting the art of bread making.
True Grain Bread in Cowichan Bay is dedicated to the baking practice. Their flour is stone milled so they can monitor the quality during all aspects of the bread process.
The Old Town Bakery in Ladysmith is renowned for its cinnamon buns. They have flavors like almond cream cheese, peanut butter, or blackberry grape apricot. Even though they're big enough to share, but you won't want to.
Tea Time
A combination of passion, climate and culture have cultivated the Westholme Tea Co. — Canada's only tea farm. Growing and harvesting their own tea plants, Westholme controls all aspects of their production. Although they also blend leaves from other parts of the world, all of their teas are crafted with the same dedication and quality.
Farm to Table
With over 700 farms in Cowichan, there is an incredible array of food and beverage that can be feasted upon in a single meal.
Dine from the seasonally inspired menu at Unsworth Vineyard. A seamless mix of comfortable dining meets elegant food design.
Love well, live well, eat well at Alderlea Farm and Cafe. Located in Glenora, Alderlea Farm grows an incredible supply of agricultural products on the farm that are brought up to the kitchen where Katy concocts delicious and hearty meals.
Don't worry about a food coma, book a night at the Farm Table Inn. Cultivating as many ingredients as possible on their property, the Farm Table Inn is truly 'nestled in nature.'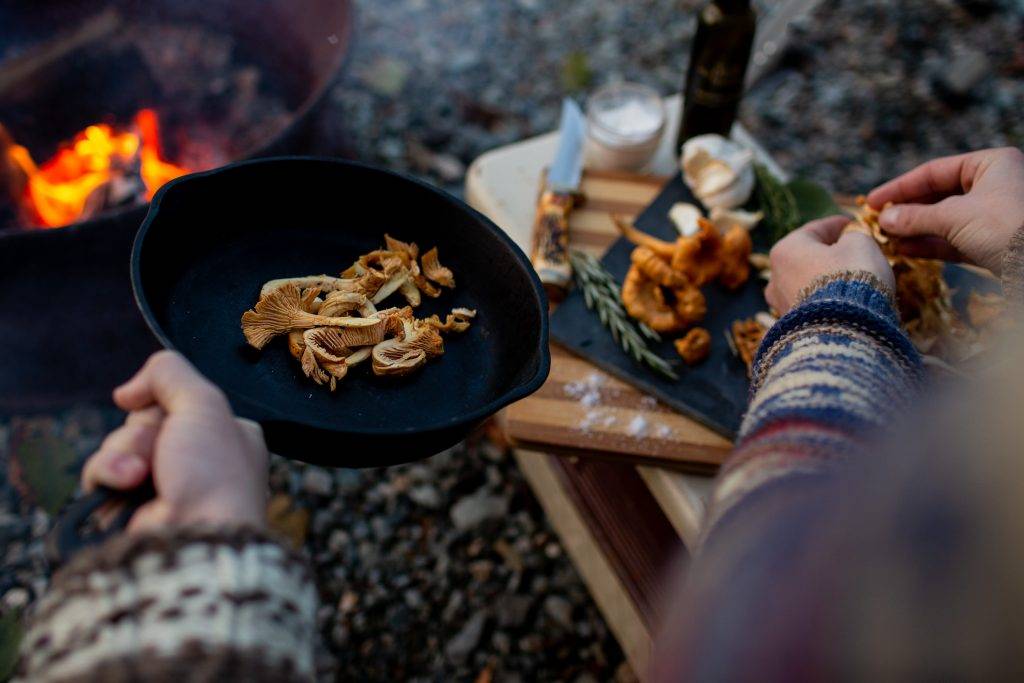 Cider Takeover
Cider is one of the fastest growing beverage industries in Canada. Cowichan is lucky enough to be home to two spectacular cideries that are taking a local approach to the craft.
Valley Cider is the new kid on the block. Bruce is a wealth of knowledge on the history and craft of cider making. He produces small batches of meticulously crafted ciders with fantastical names like Love Potion and Humulus Lupulus. Out in Cobble Hill, Merridale has been a pioneer of craft cider for over 20 years. They craft a traditional English style cider but also love to brew a variety of fun and flavourful seasonals.
A Climate for Wine
With fourteen unique wineries, Cowichan is becoming a lesser known secret in Canada's wine scene. The region's warm climate paired with cool coastal breezes create a unique growing environment for Cowichan grapes.
The region's wine producers are a passionate bunch who have cultivated a place for themselves on the global stage. The area is quickly becoming known for excellence with Pinot Noir and the sparkling wine, Charme de l'Ile.
What's On Tap?
There's so much brewing in Cowichan. So, the valley is now home to four breweries offering pints of all flavors.
Looking for a dog-friendly, kid-friendly spot to share a pint or two? Riot Brewing's award-winning beers and laid back atmosphere supply the perfect site for a relaxed afternoon in Chemainus.
Over in Duncan, beer is a collective way of life for Red Arrow Brewing. With beers that are crafted to be intriguing, untamed and free, it's a great place to stop in for a pint. Just around the corner,
Small Block Brewing has created a funky, rockabilly atmosphere, offering beers from fresh local ingredients and creative seasonals.
Looking for a pint with lunch? Take in the ambience of the 1940's building with large exposed timbers and have a seat at the 100-year old antique bar at the Craig Street Brew Pub.
This list just scratches the surface — so it goes without saying that a single day in Cowichan is not going to cut it. In addition to a world-class food and beverage scene, Cowichan offers incredible and unique places to stay and experiences galore.
Start planning your trip today at http://www.tourismcowichan.com